Introduction
ActiveCampaign is a powerful marketing automation and customer relationship management (CRM) platform, designed to cater to a wide range of industries, including real estate. Although not exclusively developed for real estate, it has become an indispensable tool for agents, property managers, developers, marketing companies, and buyers' agents. In this comprehensive article, we'll delve into how ActiveCampaign can benefit various aspects of the real estate sector, examine its key features, and compare it to other popular marketing platforms such as Freshmarketer, Zoho CRM, ActivePipe, Salesforce, and Hubspot.
What is ActiveCampaign?
ActiveCampaign is an all-in-one marketing and sales automation platform that combines email marketing, CRM, marketing automation, and various integrations. It equips businesses with the tools they need to manage contacts, create personalized email campaigns, automate workflows, track site visits, and analyze performance.
Key Features of ActiveCampaign
Email marketing
Marketing automation
CRM
Segmentation and personalization
Integrations
Reporting and analytics
ActiveCampaign in Different Real Estate Scenarios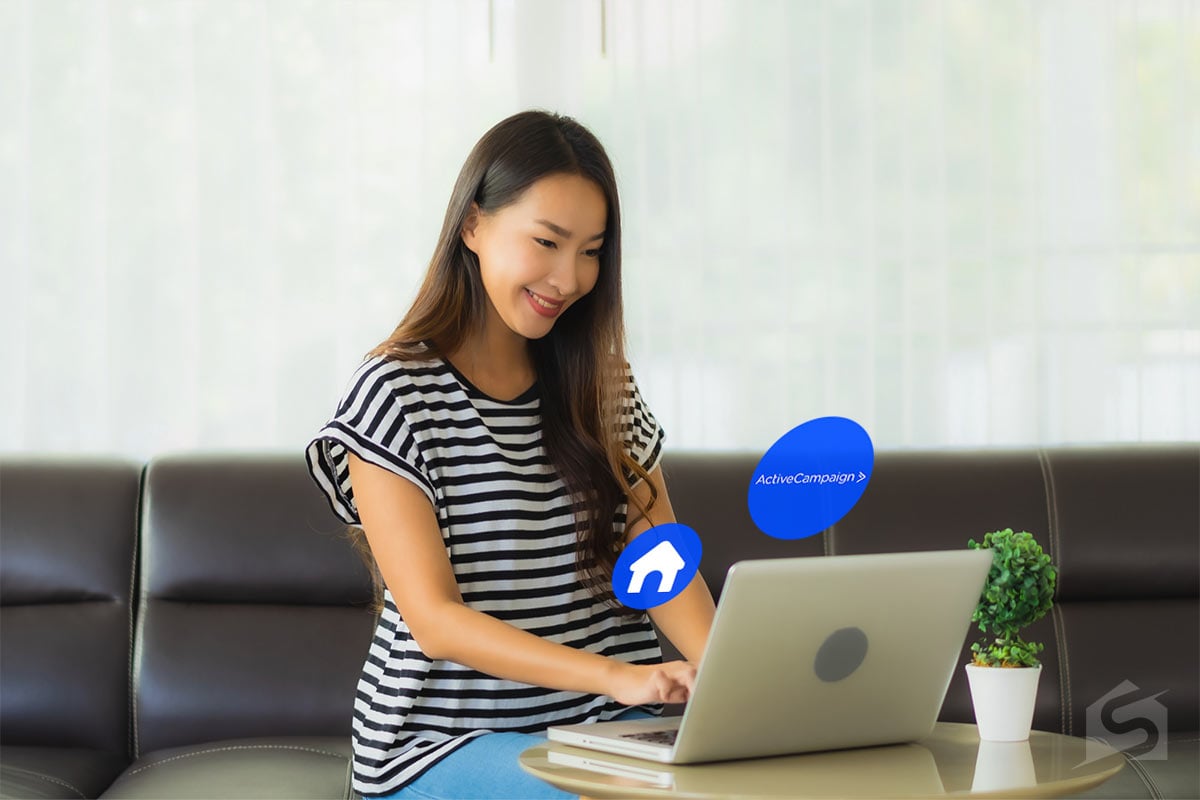 ActiveCampaign for Real Estate Agencies: Managing Contacts, Automating Follow-Ups, and Nurturing Leads
Real estate agencies can use ActiveCampaign to manage contacts, segment their audience, and automate follow-up tasks. By creating targeted email campaigns, agencies can nurture leads and maintain communication with clients throughout the sales process. Agencies can also use ActiveCampaign to track clients' property preferences and send tailored property suggestions based on their needs and preferences.

ActiveCampaign for Property Management Companies: Streamlining Tenant Communication and Simplifying Administrative Tasks
Property management companies can leverage ActiveCampaign to enhance communication with their tenants. Automating tasks such as sending payment reminders, maintenance updates, and lease renewal notices can save time and improve tenant satisfaction. Additionally, property managers can use ActiveCampaign to segment their tenants and send targeted emails based on factors like lease renewal dates or maintenance requests.

ActiveCampaign for Property Developers: Generating Interest in New Projects and Engaging Prospects
Developers can utilize ActiveCampaign to generate interest in new projects, track leads, and keep prospects informed about construction progress or special offers. By segmenting potential buyers based on their preferences and budget, developers can send targeted emails to those most likely to be interested in a particular project. This can help increase engagement and conversion rates, ultimately leading to more sales.

ActiveCampaign for Real Estate Marketing Companies: Managing Campaigns for Multiple Clients and Delivering Results
Real estate marketing companies can use ActiveCampaign's tools to create and manage campaigns for multiple clients, track performance, and deliver results. With the ability to create custom email templates and automate follow-up tasks, marketing companies can provide a personalized service to their clients while optimizing their resources.

ActiveCampaign for Buyers' Agents: Personalized Property Recommendations and Client Relationship Management
Buyers' agents can employ ActiveCampaign to manage client relationships, send personalized property recommendations, and automate follow-up tasks. By tracking clients' property preferences and search history, buyers' agents can provide tailored recommendations that cater to their clients' specific needs. Additionally, the automation features can help buyers' agents stay organized and focused on their core tasks.

ActiveCampaign for Marketing to Current Clients: Sending Market Updates, Property Alerts, and Newsletters
ActiveCampaign enables real estate professionals to stay connected with their existing clients by sending market updates, property alerts, and newsletters. By keeping clients informed about market trends and new listings, real estate professionals can maintain strong relationships and encourage repeat business.

ActiveCampaign for Generating More Leads: Integrations and Targeted Campaigns
Real estate businesses can integrate ActiveCampaign with property listing websites and create targeted campaigns to generate and nurture more leads. By connecting with popular real estate platforms like Zillow, Realtor.com, and IDX websites, professionals can seamlessly import leads and create automated workflows to engage and follow up with prospects. This integration helps streamline the lead generation process and ensures that no potential clients fall through the cracks.

ActiveCampaign's Automation and Site Tracking: Pinpointing Prospective Clients and Their Needs
ActiveCampaign's automation and site tracking features help real estate professionals identify prospective clients, understand their needs, and target them with relevant content. By monitoring site visitors' behavior, professionals can gather insights into their interests, preferences, and readiness to buy or rent a property. This information can then be used to create targeted campaigns and automation workflows that cater to specific needs, increasing the chances of conversion.
Comparing ActiveCampaign to Other Real Estate Marketing Platforms
To make an informed decision, it's essential to compare ActiveCampaign's features and benefits with other platforms like Freshmarketer, Zoho CRM, ActivePipe, Salesforce, and Hubspot. Each platform offers unique features and advantages, so evaluating which one best meets your real estate business's specific needs is crucial. Here's a brief comparison:
Freshmarketer: Offers a variety of marketing tools, including email marketing, conversion optimization, and marketing automation. However, it lacks a built-in CRM, which makes it less comprehensive than ActiveCampaign.
Zoho CRM: A powerful CRM platform with marketing automation features, but it might not provide as much depth in email marketing and segmentation as ActiveCampaign.
ActivePipe: A real estate-specific marketing automation platform that focuses on nurturing leads through email campaigns. While it offers tailored solutions for real estate professionals, it may not have the same breadth of features as ActiveCampaign.
Salesforce: A robust CRM and marketing platform with a wide range of features. However, it can be more expensive and complex to set up compared to ActiveCampaign.
Hubspot: A comprehensive marketing, sales, and CRM platform. Hubspot offers an extensive range of features, but its pricing structure may be less appealing for smaller real estate businesses.
Conclusion: ActiveCampaign as a Powerful Marketing Tool for Real Estate Professionals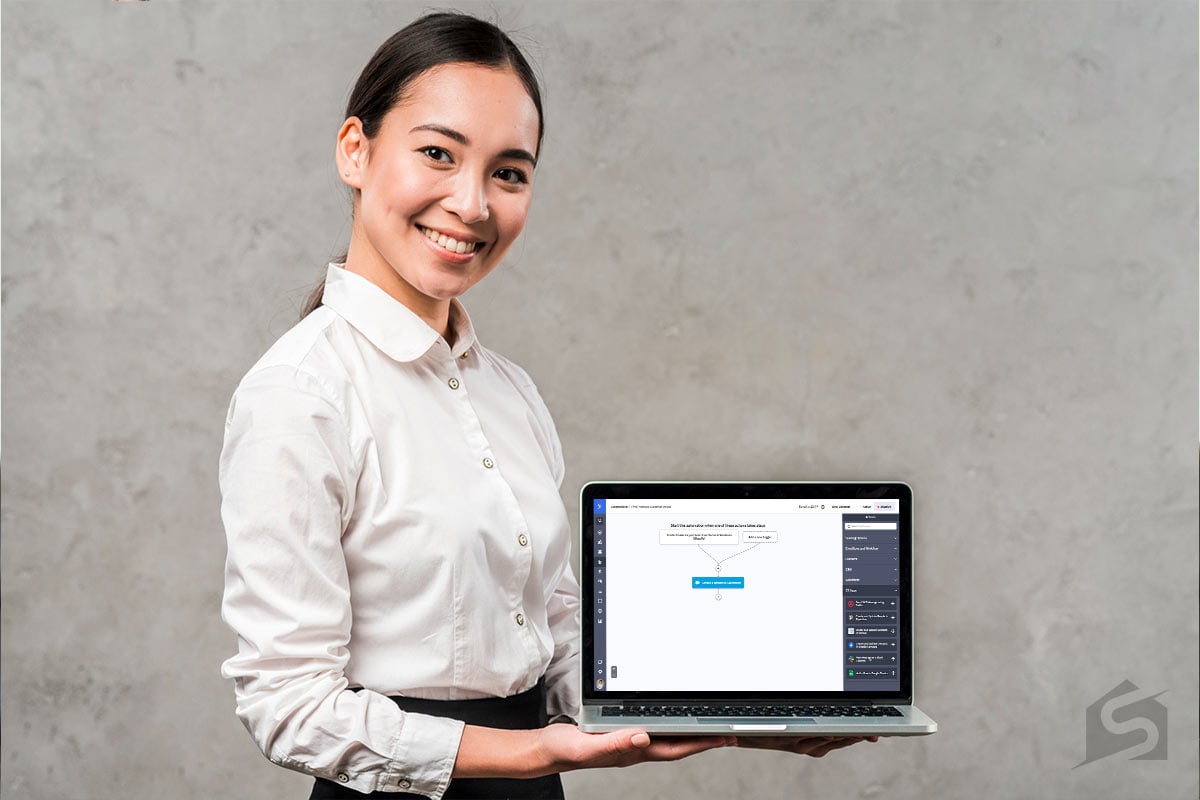 In summary, ActiveCampaign offers a comprehensive suite of tools to streamline marketing efforts, manage client relationships, and boost sales for real estate professionals. Its flexibility and adaptability make it a strong contender when compared to other marketing platforms in the industry. As with any tool, it's important to assess your business's unique needs and goals before committing to a platform, ensuring you make the most of your investment. By understanding the various features and benefits of ActiveCampaign, real estate professionals can leverage this powerful tool to enhance their marketing strategies and achieve greater success in the industry.