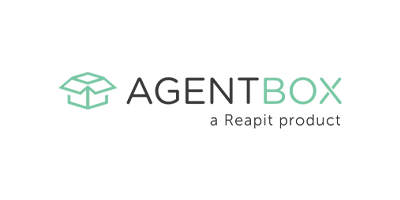 Agentbox is Reapit's CRM platform for the Australian real estate market. Striving for continuous innovation and challenging the status quo to deliver a smarter sales and marketing solution for real estate agencies, covering both sales and property management. AgentBox has a team of over 50 experts in digital solutions and real estate industry knowledge allows us to provide a unique and compelling CRM solution for the Australian market.
Reapit, AgentBox's parent company, has over 25 years of experience in the property market and provides software solutions to over 65,000 users in more than 5,200 offices across the UK and Australia. The range of products offers a full and comprehensive tech stack for estate agents, helping manage the entire customer journey and put growth on repeat in all market conditions.
Australia's fastest-growing agencies choose Agentbox because of its proven track record as a comprehensive agency management solution, ranking #1 for the past 8 years. Agentbox offers powerful efficiency, ease of use, and speed and depth of functionality, saving agents hours each week and increasing agency efficiencies. AgentBox also prioritizes clean data and offers a market-leading mobile solution, the Agentbox Mobile App, for added convenience. Additionally, it integrates seamlessly with other applications to maximize technology investment and minimize duplicate contacts and property information.
Sales CRM
Agentbox is a real estate sales CRM software that offers a holistic solution for real estate businesses. It includes a variety of modules and features such as a client CRM, property management software, website options, leads capture, portal exporting, a mobile app, sales trust, targeted prospecting, property alerts, commercial management, SMS, E-Marketing & Social tools and more. The software is designed to help real estate agents and teams streamline their business processes, amplify their marketing efforts, and improve performance management and accountability. It also offers integration with other real estate websites, such as realestate.com.au and domain.com.au, and live CoreLogic integration for targeted prospecting.
Mobile App
The Agentbox mobile app is a tool for real estate agents that allows them to manage their business from their mobile device. It is integrated with the Agentbox CRM, which is a customer relationship management system. The app is feature-rich and allows agents to be efficient both in and out of the office. The app includes features such as managing daily tasks, open for inspections, client appointments, and listings, as well as tracking results and nurturing clients. Additionally, agents can access their listings, run open for inspections, capture attendees, and access their targets dashboard on the go. The Agentbox mobile app also allows agents to call, track outcomes, and make notes after calls with a pop-up reminder and have access to all client contact details from their CRM, wherever they are.
Property Management
AgentBox is a cloud-based property management software that aims to increase efficiency and service excellence for real estate agencies. It links all interactions with a client across property management and trust accounting to one contact record, allowing for streamlined communication between sales and property management teams. The software includes a power organizer dashboard that can be tailored to individual roles, making it easy for property managers to keep track of important tasks. Additionally, it has a central contact database that provides a complete record of the agency's relationship with tenants and landlords, and allows for easy information sharing between front and back office teams. Other features of AgentBox includes document management, diary sharing, universal search, integrated trust accounts, analytics and reports, messages and tasks, online access for tenants and landlords, and tenancy checklists. The software is designed to automate and streamline various processes, including rent collection and supplier and landlord payments, and provides a full audit trail of all activities.
eMarketing
AgentBox is a property management software that provides a range of features to help real estate agents manage their properties and clients more efficiently. One of the key features of AgentBox is its easy eMarketing capabilities. The software offers a range of ready-to-use templates for eMarketing, including eNewsletters, Property Alerts, Just Listed, and Just Sold communications. These templates are designed to be responsive and optimized for mobile devices, ensuring that your communications look professional and are easily readable on any device. Additionally, AgentBox provides a range of designs and templates options like Mars, Jupiter, Venus and more.
Digital Print
AgentBox is a software designed for real estate professionals. It offers a range of features to help agents manage their properties, clients, and communications. One of the features is the EASY EMARKETING, which allows agents to send professional and targeted eMarketing with ease. AgentBox offers a range of ready-to-use templates for eMarketing, including eNewsletters, Property Alerts, Just Listed and Just Sold communications. All email templates are designed to be responsive and optimized for mobile devices.
Another feature of AgentBox is the DIGITAL PRINT SHOWCASE, which allows agents to print stunning brochures and window cards with ease. AgentBox has a range of beautiful ready-to-use templates for print brochures and window cards. All templates are simple to use and designed to provide a high-quality representation of the agent's brand and the client's property to prospective buyers or tenants.
One Solution
AgentBox is a real estate software solution that combines the power of sales and property management in one platform. It provides a market-leading and cloud-based sales and property management solution that integrates with the Agentbox Sales CRM. This integration allows for improved communication and collaboration between the sales and property management teams, reducing missed opportunities and improving client experiences.
One of the key features of AgentBox is the ability to reduce missed sales opportunities by allowing the sales and property management teams to feed each other properties and avoid missed opportunities. It also helps to increase leasing opportunities by revealing and managing growth opportunities that may have been missed. Additionally, AgentBox allows for tracking of 'client for life' metrics and provides analytics and reporting to help identify missed and new opportunities.
AgentBox also aims to simplify technology investments by consolidating the number of technologies and suppliers, reducing overheads, training costs, and providing uniform processes for reporting, advertising, admin, and accounts. Overall, AgentBox aims to provide a comprehensive solution for all the agency's needs, making it easier for real estate agencies to manage their sales and property management activities and achieve their goals.
Integration Partners
Agentbox is a real estate agency software that provides a variety of innovative features to help power businesses in one place. It integrates with a number of other companies and services in the real estate industry, such as realestate.com.au, Domain.com.au, CoreLogic RP Data, REI Forms Live, Movinghub, Realhub, Campaigntrack, Mind the Gap, Inspect Real Estate, Plezzel, Activepipe, RealSatisfied, Real Insights, Spinify, and Before You Bid. These integrations allow for seamless import of property enquiries, automatic checking for duplicate records, capture of buyer or tenant requirements, advanced functionality for building prospecting and contact databases, minimizing data entry, increasing efficiency, creating utility connection concierge service, streamlining the ordering, creating and tracking of all marketing materials, sending listing information, capturing enquiries and leads, utilizing listing and contact data for email marketing campaigns, queuing surveys for automatic sending, pushing appraisal details, and populating engaging leaderboards.
AgentBox does not have pricing information available on their website, but interested users can visit their website to learn more about their services and contact them directly for more information.
Can a virtual assistant use AgentBox to assist a real estate business?