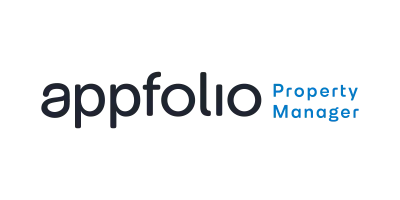 AppFolio is a software provider and a business partner, dedicated to the success of their customers. With 7 million units under management, the company has received awards such as "2021 Fortune Fastest Growing Companies" and "GlassDoor 2022 Best Places to Work." AppFolio prioritizes customer success through its intuitive platform and award-winning customer service. The company is committed to customer-driven innovation and invests in both its team and product to provide a seamless solution. The team is focused on building long-term partnerships with their customers through a smooth onboarding process and access to product knowledge resources and training.
AppFolio is a property management software with a focus on customer success. It offers features such as industry-leading AI, an intuitive platform, robust accounting and reporting, curated integrations, and remarkable service. The software also has tools for communications & service, accounting & reporting, maintenance & efficiency, staffing & training, management & growth, and marketing & leasing. AppFolio Property Manager Plus is a custom-built solution for complex businesses managing thousands of units. The software serves diverse portfolios, including Residential, Community Associations, and Commercial Properties.
AppFolio offers two pricing plans for property management software: Core and Plus. Core is designed for small to mid-sized portfolios and costs $1.40 per unit per month with a minimum monthly fee of $280. The minimum portfolio size for implementation is 50 units. Plus is designed for portfolios managing 1,000+ units and costs $3 per unit per month with a minimum monthly fee of $1,500. The minimum portfolio size for implementation is 500 units. Onboarding fee is based on the portfolio size. AppFolio is more than just a software vendor and provides a team for support during the onboarding process. Customers can expect to maintain productivity, receive on-call implementation and onboarding specialists, and access to product training and guided tutorials.
Can a virtual assistant use AppFolio to assist a property management business?