Let's face it. Most of us choose real estate as a career because we like the thrill of closing deals, convincing sellers to list their properties with us, or helping buyers build wealth through real estate. We tolerate the other aspects of the job, such as social media postings, accounting, making cold calls, and coordinating transactions. Imagine, however, a real estate world where all we have to do are those things we like! Imagine a world where we turned all those tasks, we don't like over to a real estate virtual assistant services firm!
You'll be Excited and Ecstatic
Turning over all the tasks we don't love to a real estate virtual assistant can excite you. It can make you happy to come to work every day, knowing that you only have to do those things you love.
You'll get a Life Outside of Work
The happiness you feel from being able to focus only on those tasks you love will carry over into your personal life, as well. Do you hear this and think, "What personal life?" If so, you really need a real estate virtual assistant. Freeing yourself from those details you don't like will give you time to focus on the work tasks you love and spend time with leisure activities, friends, and family. You'll be able to have the personal life you crave while still earning a good living.
Experts Will Do Each Task
You'll be able to outsource tasks to virtual assistants who specialize in those tasks. Real estate accountants and bookkeepers will crunch your numbers and help with your financial strategy. Marketing experts will do your website, keep your listings up to date, handle social media, write your blogs, generate new leads, and follow up on old leads. Transaction coordinators will manage all the functions after the sale through the closing. They will even follow up with clients afterwards and secure testimonials. Property management administrators will handle lease renewals and ensure rent payments are current. Experts will complete each task to the highest professional standards. Your agency's brand will thrive.
You'll See A Better Bottom Line
Real estate outsourcing to a virtual assistant will likely improve your bottom line in two ways. The first way is through increased revenues. You and your agents will have more time to focus on closing deals. The virtual assistant will improve your lead generation and conversion rates. Quality marketing will bring more people to your doors.
The second way is through reduced costs. With outsourced, virtual staff, you avoid paying the overhead that you pay for in-house staff. You can save money on expenses such as health insurance and vacation time, as well as avoid the burden of managing taxes for employees. Additionally, you won't incur high recruiting costs associated with hiring in-house staff. Onboarding will occur more quickly. You'll be able to scale up or down as business ebbs and flows.
If you hire a real estate virtual assistant from a country with a low cost of living, you'll realize even more significant cost savings than you would if you hired an assistant in your own country. With digital technology, an assistant in another country can perform the necessary tasks just as efficiently as someone down the street from you.
You'll Receive Good Industry Information
Real estate virtual assistants can help you stay abreast of developments in your market and industry. They can conduct market research, competitive research, and prospective and current client research. They also can typically suggest the most efficient and cutting-edge ways to perform your operations. Having this information can help you develop a solid strategy to grow your firm and manage it more efficiently.
You'll Be More Organized
A real estate virtual assistant can help keep your calendar organized, track your expenses, and keep up with your receipts. They can keep information on properties organized. They can handle just about any organizational detail you require.
The Assistant Will Enter Your Data
Data entry is essential but unexciting. It also can potentially eat up a lot of your time. A real estate virtual assistant can keep your data up to date in your CRM system, MLS, and your reports. You'll have all the benefits of current data without having any of the headaches.
Need to Find a Real Estate Virtual Assistant?
Are you ready to save time, save money, and scale your business with a real estate virtual assistant? ShoreAgents can find dedicated, specialized virtual staff. We can find you:
Administrative Virtual Assistants
Virtual Bookkeepers and Accountants
Marketing Virtual Assistants
Virtual Transaction Coordinators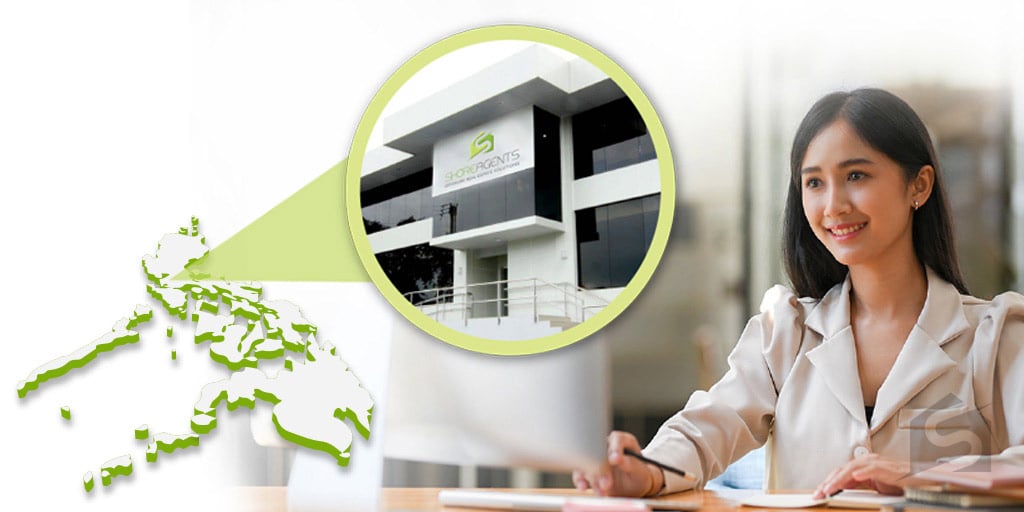 ShoreAgents is located in the Philippines. The cost of living in the Philippines is about 49 percent lower than in the United States. Rent is about 76 percent lower. Filipino workers are well-trained, hard workers eager to work with real estate agencies in the United States, New Zealand, and Australia. Contact us to get started today.