The right real estate accounting software can make a big difference to your business. It can help you efficiently perform financial transactions. It also lets you know how your investments are performing in real-time. Some real estate accounting software also includes property management tools.
Of course, the best software for your firm depends on your needed features. To help you decide, here's a roundup of the best accounting software for real estate.
AppFolio
AppFolio works well for both beginner and advanced accountants. It has basic and advanced features, as well as a mobile app. It is smartly automated and comes with Core and Plus plans, depending upon needs and budget. However, you may find even the Core plan to be pricey if you are a smaller investor. For example, onboarding fees are at least $400, and the minimum monthly fee is $280. Larger investors who choose the Plus plan will pay a minimum monthly fee of $1,500. The Plus plan offers integrations, performance management, revenue insights, and basic accounting functions.
Rentec Direct
Rentec Direct allows you to add extra users easily and for free. You can give users different permissions. A basic version for up to 10 properties is free. Advanced versions are $35 to $40 a month, with some add-ons costing extra. The software also offers unlimited free support.
An advantage of Rentec is that it streamlines the rental process. It also includes other property management features in addition to accounting functions. It synchronizes with Quickbooks but does not integrate with many other business software tools.
Buildium
Buildium is a cloud-based tool that was designed by property managers. It has three plans: Essential, Growth, and Premium. Essential starts at $50 a month and can support up to 150 units. The Growth Plan begins at $160 a month, and the Premium Plan begins at $460 per month. Both the Growth and Premium plans can support up to 5,000 properties. Premium has more features than the other plans, including property management features beyond accounting.
Buildium offers several tutorials to help users learn how to use its features. It also integrates with several other business software programs.
Property Matrix
Property Matrix is a highly customizable software tool designed for those with various levels of accounting experience. It has several advanced accounting features and is website-based, but it also has a mobile app.
It offers three pricing plans: Standard, Pro, and Enterprise. Standard is $400 a month and includes up to 250 units. Additional units are an additional monthly charge. The Pro Plan includes a commercial properties module and is $475 monthly for up to 250 units. The Enterprise Plan has all the Pro Plan features and is $1,200 monthly for up to 800 units. Additional units are an extra charge.
Stessa
Stessa is a free automated bookkeeping and financial tracking software tool designed by landlords. It syncs with bank accounts and has the option to create various financial reports. It lacks the tenant screening, property advertising, and other property management features that most fee-based tools have.
Rent Manager
Rent Manager is an integrated accounting and property management software. It has several advanced features, including online payment portals and marketing, leasing, and operations features. It is customizable and integrates with about 100 other business software tools.
Rent Manager has a website version, mobile app, and standalone version. It doesn't list pricing plans on its website.
MRI Software
MRI Software offers various accounting and property management features, including a commercial real estate module. Users can also add up to 175 integrations. Pricing is customized based upon the features and integrations the investor chooses.
The software also has a partner connect program where investment businesses can find other services and solutions. For example, users could add third-party automation tools, renter's insurance, or advanced tenant screening tools.
Summing Up
Accounting software can save you time and help you make sound investment decisions. You can choose from various accounting software tools, some of which provide basic services, while others offer a wide range of property management services, including operations and marketing. Some software is designed for experienced accountants, while others are user-friendly for beginners.
Some real estate investors, especially those who own only a few units, prefer to do their own accounting. Other investors, however, would rather spend their time researching other properties to buy or planning renovations. These investors could hire an in-house accountant. However, hiring a staff person costs money and time. You must run an ad, search resumes, and conduct interviews. You have to spend time onboarding.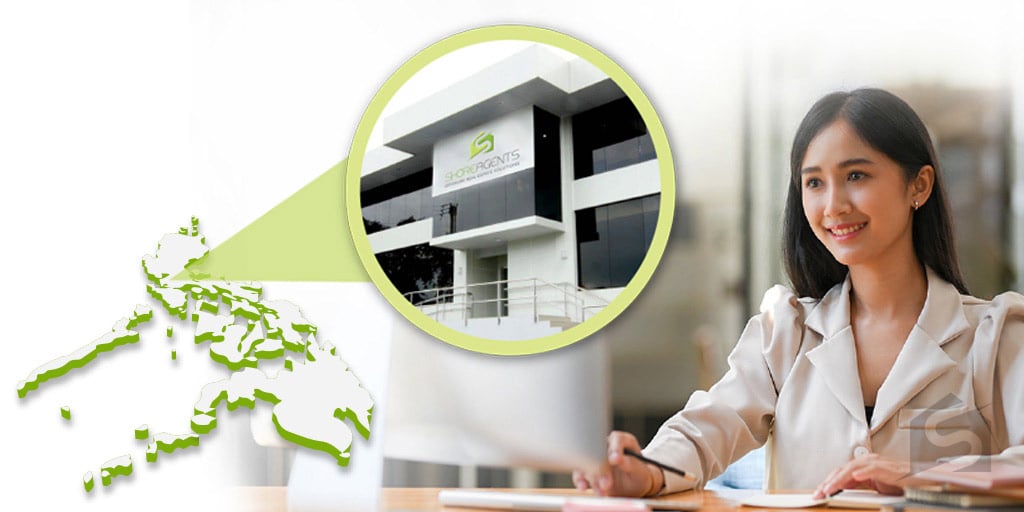 However, you can outsource your accounting to a trained real estate virtual assistant.  ShoreAgents will find qualified candidates for you to interview and handle the onboarding process. Because we are located in the Philippines, you'll pay less per hour than in many other countries, such as the United Kingdom, United States, Australia, or New Zealand. Contact us today to see how we can help you save.