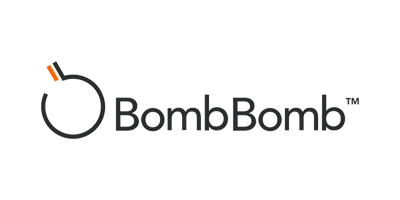 BombBomb is a company that makes it easy for people to build relationships through video in emails, texts, and social media. It was founded in 2006 by co-founders Darin Dawson and Conor McCluskey. The company's mission is to humanize the planet and improve communication by making it more personal, clear, and connected.
The company began when Conor experimented with sending a video email to his client list, and the response was overwhelming. Today, BombBomb has grown significantly, with hundreds of employees working toward its goal of humanizing the planet.
BombBomb values relationships, fun, flexibility, humility, and service. The company has been recognized as one of the best places to work in the United States and Colorado, and as one of the fastest-growing privately-owned American companies. BombBomb is also helping to grow the tech community in Colorado Springs by promoting game-changing ideas and providing a positive, collaborative culture for its employees.
In addition to improving communication through video, BombBomb is also working to make a difference in the world by fighting against the exploitation of widows and orphans. The company believes that by building better relationships, it can make a major impact in this fight.
Here are some of the key features of BombBomb:
Video Recording and Editing: BombBomb allows users to record and edit videos within the platform using a webcam, smartphone, or tablet.
Customizable Branding: Users can customize their video messages with their branding, including logos, colors, and messaging.
Contact Management: BombBomb allows users to manage their contact lists, create custom fields, and segment their contacts.
Email Campaign Management: Users can create and manage email campaigns, including automated drip campaigns, and track their performance.
Reporting and Analytics: BombBomb provides detailed reporting and analytics on email open rates, click-through rates, and video engagement.
Mobile Optimization: BombBomb's platform is optimized for mobile devices, allowing users to record and send video messages from anywhere.
Integration: BombBomb integrates with a variety of third-party tools, including CRMs, marketing automation platforms, and social media.
Templates: BombBomb provides customizable templates that users can use to create professional-looking video messages quickly.
Screen Recording and Sharing: BombBomb allows users to record their screen and share it with their audience, making it easy to demonstrate products or services.
Social Sharing: BombBomb allows users to share their video messages on social media platforms, increasing their reach and engagement.
Overall, BombBomb is a comprehensive video email marketing platform that offers a range of features designed to help users create and send engaging video messages to their audience.
BombBomb offers three different plans: Essentials, Plus, and Teams. Here are the pricing details for each plan:
Essentials: $33 per month or $396 per year (billed annually)
Plus: $49 per month or $588 per year (billed annually)
Teams: starting at $53 per month per seat or $1914 per year per seat (billed annually)
Each plan comes with different features and benefits. The Essentials plan includes quick 1-to-1 video messaging, unlimited video recording, unlimited screen recording, and video tracking and analytics. The Plus plan includes everything in Essentials, plus mass email sending, fully customizable landing pages, drag-and-drop email editor, and Salesforce and advanced integrations. The Teams plan includes everything in Plus, plus team management tools, SSO/SCIM provisioning, premium team onboarding and education, and quarterly business reviews. BombBomb also offers a free 14-day trial with no credit card required.
Additionally, each plan offers different video recording tools, video sending features, video libraries, and video email and page creation features, some of which are not included in all plans. For a complete list of features and benefits included in each plan, please refer to the BombBomb pricing page on their website.
Can a virtual assistant use BombBomb to assist a business?
BombBomb can be an incredibly useful tool for outsourcing and
virtual assistants
. Its features, such as batch communications, customizable CTAs, and dynamic content, can make it easier for virtual assistants to manage and personalize communications with clients or customers on behalf of their clients.
One way BombBomb can be used in outsourcing is through its email campaign management feature, which allows virtual assistants to create and manage drip campaigns for their clients. This can save time and increase efficiency in managing email communications.
The video creation and editing features of BombBomb can also be useful for outsourcing and virtual assistants. For example, a virtual assistant can create video messages on behalf of their client to send to customers or clients, providing a more personalized touch to the communication.
The contact management and prioritization features of BombBomb can also be helpful for virtual assistants in managing their client's contacts and prioritizing communications. The performance management and reporting/analytics features can provide valuable insights into the effectiveness of communication efforts, helping virtual assistants to make informed decisions about future strategies.
Overall, BombBomb can be an excellent tool for outsourcing and virtual assistants, providing a wide range of features to make communication management more efficient and effective.