The real estate industry has been thrown plenty of challenges in recent times. With social distancing implemented, banned open houses, and auctions forbidden, agents have needed to use technology to their advantage.
BoxBrownie.com recently launched a 360° Virtual Tour platform, opening real estate marketing options brought about by the changing times.
The 360° Virtual Tour platform released by BoxBrownie.com opens virtual tour opportunities in the industry. The platform allows anyone to visit a property with any 360° camera, take a quick shot in each room, and then upload the photos. Twenty dollars and 24 hours later, the agent has a link they can add to their listing or send to a potential buyer to view the property top to bottom.
It's the next best thing to physically viewing a property, and a socially distanced option for everyone.
In addition, BoxBrownie.com's photo editing services, which include image enhancement and item removal, allow photos to be taken by anyone with access to the property, with any camera, to be edited to the quality of a professional photographer, or better.
Services like home staging and property styling have also been restricted by a lack of access to homes. Instead, online solutions like virtual staging have become more accessible. More and more agents and homeowners are learning that virtual staging is a much better economic choice with realistic render quality.
With a little help from BoxBrownie.com, anyone can utilise the wonders of 360° Virtual Tours in their property marketing to nab buyers from anywhere. It's your chance to work with social distancing, instead of against.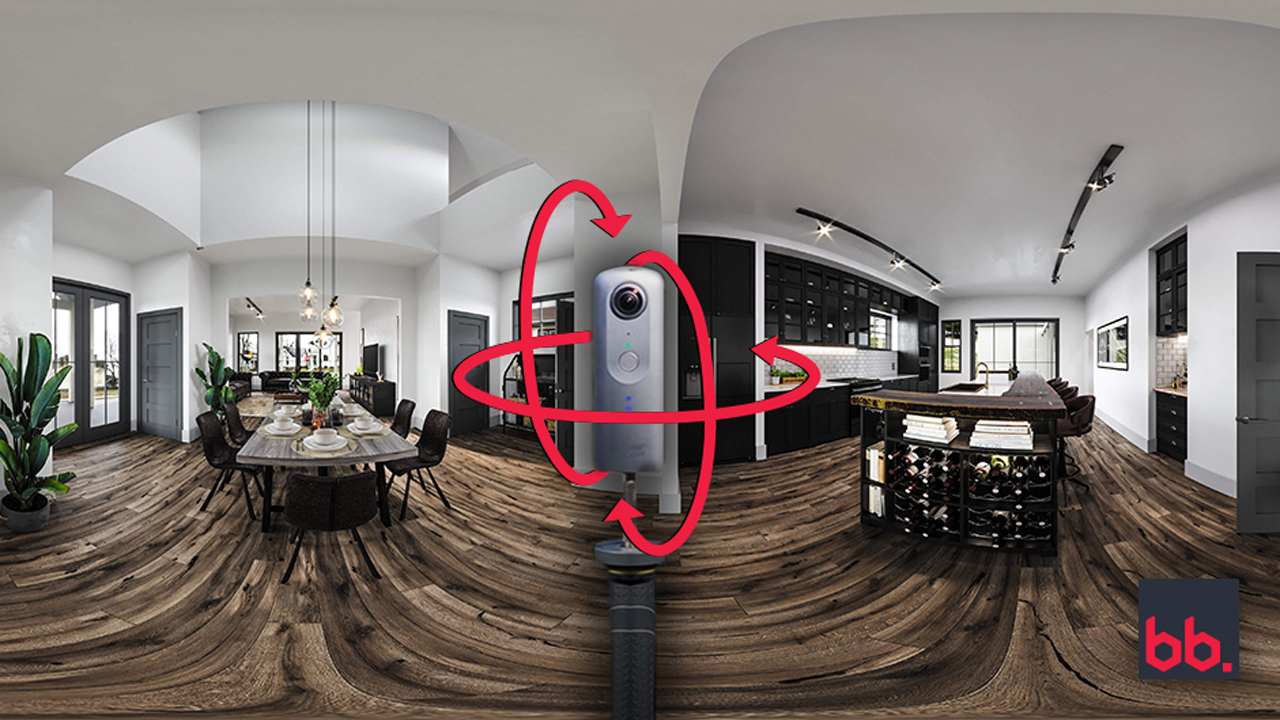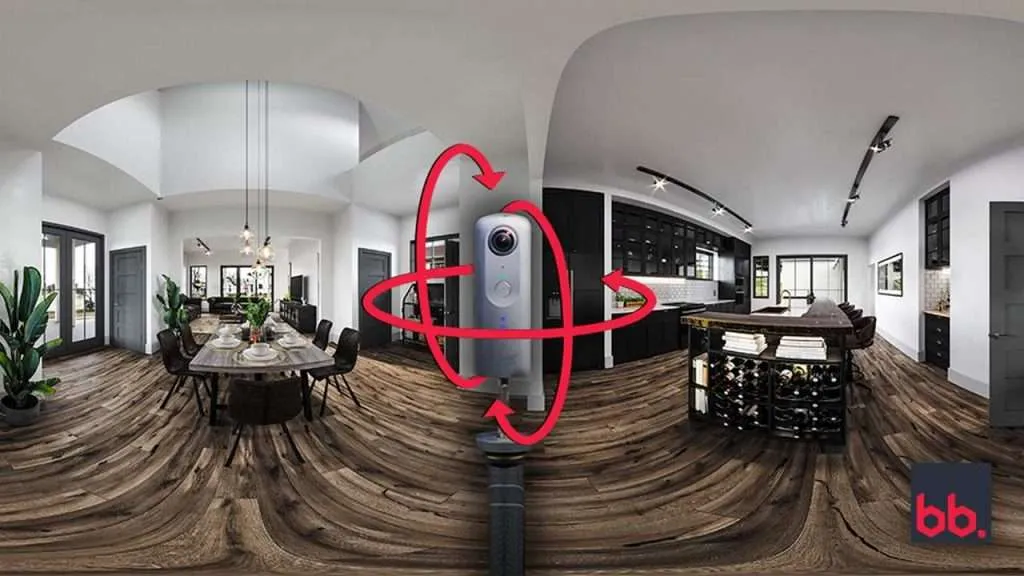 There are a few steps in creating a 360° Virtual Tour and BoxBrownie.com have expert advice in making each one a breeze.
How do I create a 360° Virtual Tour with BoxBrownie.com?
After signing up for a free account with BoxBrownie.com, the user can select the 360° Virtual Tour tab in the dashboard. The client is invited to:
Upload their 360° photos and an optional floor plan into the interface
Give each image a room name
Within 24 hours the job is returned as a complete virtual tour
New sign-ups to BoxBrownie.com will also receive three free edits.
How can I display the tour?
The agent will be supplied a link which can be emailed or shared, or included as part of most listing aggregator or portal interfaces.
What camera can I use?
Any 360° camera that submits an output of a jpeg panorama (most cameras on the open market do this).
Brad from BoxBrownie.com shows you here how to make 360° photography.
Does BoxBrownie.com recommend any specific camera?
We have always been big fans of the Ricoh Theta V for its quality, price tag, and ease of use. If you are a power user or a photographer, you might want to look at the Ricoh Z1.
Do I need a floor plan?
No, but we highly recommend you use one as it is best practice and statistically proven to sell homes faster for more money regardless. It also takes five minutes to draw one and costs $30 to be re-drawn overnight.
The BoxBrownie.com team is available 24/7 to answer your questions about 360° Virtual Tours and photo editing. When you sign-up here, you'll also receive 4 free trial edits.