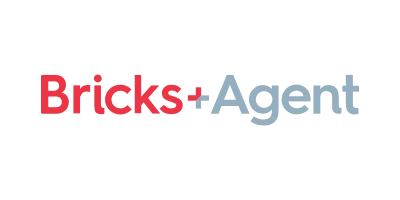 Bricks + Agent is a cloud-based maintenance solution that was founded in December 2016 by Rafael Niesten and Jon Stul. Its goal is to revolutionize the way property managers interact with tenants, owners, and trades by using the latest technology and integrating it with property management and inspection software providers. This platform helps vendors and people looking to buy or lease property to match with plans to add a maintenance platform to become a one-stop property shop. Bricks + Agent have been featured in various publications and have achieved many milestones since our foundation in 2016. Its values include Passion and Enthusiasm for trying to make the lives of property managers better by removing the manual and mundane from their busy days.
Bricks and Agent Features
Maintenance
Bricks + Agent is a leading solution for property maintenance that offers a wide range of features to make the property management process more efficient and streamlined.
One application for maintenance and inspections, with the option for single sign-on integration with Maintenance Plus and Inspection Express.
Automated invoice entry, eliminating the need for manual entry and reducing the chance of errors.
Mobility and apps for tenants, owners, tradies and your team, allowing maintenance requests to be posted in less than 60 seconds and reviewed, approved, and completed from the device.
Automated compliance and updates with Tradies linked to your agency, ensuring ABN, license and insurance documentation is up-to-date and automatically checked.
Omni channel maintenance requests, allowing tenants to post jobs through various communication mediums, resulting in lower manual entry and more detail for service providers, saving time and cost for property managers.
Maintenance scheduling and an asset register that is powered by AI, allowing the platform to do the heavy lifting for property managers with automated rules, reminders, and actions.
Intuitive user interface and experience designed for simplicity, allowing users to be up and running with minimal training.
Experience significant time savings of 70% or more, removing the manual and mundane from property management.
Inspection
Bricks + Agent also offers integration with the industry leading property inspection solutions, Inspection Manager and Inspection Express, which allows for more efficient and streamlined property management.
The integration with Bricks and Agent allows for one-click maintenance requests to be created directly from the inspection, eliminating the need for copy and paste or manual entry.
This deep integration with maintenance allows for a complete property inspection solution, saving time and reducing the need for double handling.
The one-click requests feature allows for draft maintenance to be created directly from inspections, eliminating the need for manual creation of maintenance requests.
This integration can result in significant time savings of 60% or more, as it eliminates the need for manually creating maintenance requests from inspections.
Smart Digital Locks
In addition to the features mentioned, Bricks and Agent also offers the following features:
Access control: property managers can easily grant or revoke access to tenants, trades, and other authorized personnel.
Real-time notifications: property managers and tenants receive notifications when a lock is unlocked or locked, and can view the lock's history.
Remote access: property managers can access and control the locks remotely, even when they're not on-site.
Advanced security: Bricks and Agent's smart locks are equipped with state-of-the-art security features to ensure that your property remains safe and secure.
Easy installation: Bricks and Agent's smart locks are easy to install and can be integrated with existing systems, without the need for any additional hardware.
Automation Bots
Omni channel maintenance requests feature of Bricks and Agent allows tenants to submit maintenance requests through various communication channels such as phone calls, email, WhatsApp, WeChat, Messenger, SMS, QR code, and the mobile app. This feature streamlines the process of submitting requests, reduces manual entry, and allows for more detailed requests, resulting in significant time and cost savings for property managers.
Additionally, Bricks and Agent also has an in-built troubleshooting guide which helps tenants to provide more detailed information, reducing the need for multiple touchpoints. The platform also utilizes AI-powered rules and automation to streamline the maintenance process and remove manual and mundane tasks for property managers.
Tenants can also use social media platforms like WhatsApp, Messenger, SMS, WeChat, and QR code to check rent, arrears, and general Q&A. The system provides real-time updates on the status of the job and tenants can check on the status of their maintenance request at any time.
Bricks and Agents offers a variety of pricing options to suit different property management needs. The base pricing for maintenance and digital lock services starts at $0.90 per property per month, excluding GST, for up to 250 properties. The pricing increases as the number of properties go up, with custom pricing options for 1000+ properties. Additionally, Bricks and Agents offers several add-ons such as Trade Verification Service, Unlimited Business Rules, Insights within Job Posting, AI Invoice Automation, Inspection Integration, Smart Dashboard, In-App Chat, and Video, Mobile Apps for All Users, Insights, Omni Channel, Trade Marketplace, Owner Approvals, Maintenance Workflows, and a One Application solution. These add-ons come with an additional cost that is specified in the pricing plan.
Can a virtual assistant use Bricks and Agent to assist a property management business?