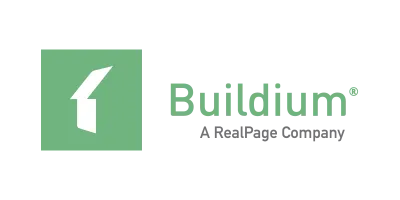 Buildium is a property management software company founded in 2004 by Michael Monteiro and Dimitris Georgakopoulos. The company was created to simplify the process of property management for landlords and rental property managers. Since its inception, Buildium has grown to serve over 14,000 customers and has been recognized by Inc. 5000, Deloitte's Technology Fast 500, and Gartner's Frontrunners Quadrant for Property Management Software. The company has made significant investments in customer experience and association management functionality, and continues to expand its offerings through partnerships and new developments. Buildium is committed to putting its customers first and operating with values of helpfulness, open communication, flexibility, hard work, passion, and fun.
Buildium is a property management software with a range of features to help property managers streamline their operations and grow their business. Some of the key features include:
All portfolio support: Buildium can handle properties of all types, including single- and multifamily, associations, and commercial properties.
Award-winning support: Buildium has a customer support and onboarding team that is always ready to help users.
Constant innovation: Buildium is continuously updating and improving its software to stay ahead of the property management industry.
No minimum unit count: Buildium has flexible and transparent pricing, so users only pay for what they need.
In terms of specific functionality, Buildium offers features for:
Business Operations: This includes tools to help property managers manage daily operations, communicate with residents, owners, board members and vendors, and track maintenance requests and work orders.
Leasing: Buildium has a range of features to help property managers manage their leasing cycle, including advertising vacant units, scheduling showings, customizing rental applications, and collecting signatures.
Accounting & Payments: Buildium's accounting and payments tools allow property managers to automate bookkeeping, collections, and payments and file and track 1099 forms.
Marketing: Buildium provides tools to help property managers create and execute marketing campaigns to attract new tenants and generate leads.
Business Performance: Buildium provides report and analytics to help property managers track key performance indicators and measure the performance of their business.
Buildium is a property management software that offers different pricing plans to fit the needs of various property managers. The pricing plans are:
Essential: starting at $52/month, this plan includes the essentials to automate day-to-day tasks and run the business from a central platform.
Growth: starting at $166/month, this plan includes all the features of the Essential plan, as well as additional features, support, and performance insights to help optimize the business.
Premium: starting at $479/month, this plan includes all the features of the Growth plan, as well as Open API, insights-to-action, and the opportunity for money back in the pocket.
All plans include Accounting, Maintenance, Tasks, Violations, Resident & Board Member Communications, and Online Portals. Additional features such as marketing website, property inspections, tenant screening, eSignatures, online payments, bank account set up fees, and standard reports are available at an additional cost.
On top of that, Buildium offers discounts for annual payments, as well as a rewards program that gives users discounts when they use more of Buildium's services.
It's worth noting that Buildium's pricing is based on the number of units the user has, so the exact cost will vary depending on the number of units.
Can a virtual assistant use Buildium to assist a property management business?