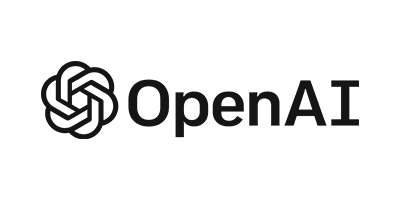 Developed by OpenAI, a leading AI research institution, ChatGPT represents a cutting-edge natural language processing model that leverages advanced deep learning techniques to generate text-based responses that closely resemble those of human beings.
ChatGPT is designed to engage in conversational interactions with users in a variety of domains, including general knowledge, customer support, and more. It can provide answers to questions, generate text, and assist with tasks such as summarizing information and writing essays.
The functionality of ChatGPT is enabled by a vast language model, which was trained on an extensive corpus of text sourced from the internet. The model was trained using unsupervised learning, which means that it learned to generate natural language responses by analyzing the patterns and structures in the input text.
Here are some features of ChatGPT:
Answering Questions - One of the primary features of ChatGPT is its ability to answer questions on a wide range of topics. You can ask it factual questions like "What is the capital of France?" or more subjective questions like "What is the purpose of existence?". ChatGPT will try its best to provide an answer based on the information it has learned from its training data.
Composing Emails - ChatGPT can also help you compose emails by providing suggestions for what to write. You can give it a brief overview of what you want to communicate in your email, and ChatGPT will suggest ways to start and end your email, as well as what to include in the body.
Generating Text - ChatGPT has the capability to produce text in diverse styles and genres, including poetry, news articles, and even fan fiction. Its versatility offers limitless possibilities for writers seeking creative inspiration or wishing to try out various writing styles.
Writing Code - ChatGPT's proficiency in writing code across various programming languages is truly remarkable. Whether you want to create new code or improve existing code, ChatGPT can provide real-time feedback to help you achieve your goals. With ChatGPT's code creating abilities, the possibilities are endless.
Creating Marketing Content - Creating compelling content is essential for businesses to reach their target audience. ChatGPT can help you come up with social media headlines, generate content for your next eBook, or even assist you in writing your blog. ChatGPT is your new best friend when it comes to creating marketing content.
Translating Content - In today's interconnected world, the ability to swiftly and precisely translate content is of paramount importance. With ChatGPT, users can seamlessly convert written text from one language to another, thereby facilitating communication between individuals who speak diverse languages.
General Research - Researching a topic can be time-consuming, and sometimes you may not have the time to read 10 articles. ChatGPT can help you summarize website content and assist in doing research on a topic you're interested in. ChatGPT is an excellent tool for learning, whether it's for school, business, or personal growth.
Summarizing Websites, Stories, and more - ChatGPT's ability to summarize websites, stories, movies, and more is another useful feature. Users can ask ChatGPT to provide a summary of a piece of content, and they can even specify the desired length of the summary.
The pricing for ChatGPT is currently free for general access. However, OpenAI has introduced ChatGPT Plus. For $20 a month, the subscription offers quicker response times and preferential access to new features and improvements. This subscription plan is available to customers in the United States and around the world.
While OpenAI continues to provide free access to ChatGPT, the subscription plan was introduced to support the availability of free access to as many individuals as possible. The company plans to refine and expand the ChatGPT offerings based on user feedback and needs. Additionally, they are exploring options for lower-cost plans, business plans, and data packs for more availability.
Can a virtual assistant use ChatGPT to assist a business?
ChatGPT can be a valuable tool for 
outsourcing
 and 
virtual assistants
. Its ability to write code, create marketing content, translate text, generate recipes, research topics, summarize content, and even create fictional stories can be a game changer for businesses and individuals looking to outsource or delegate certain tasks to virtual assistants.
For example, a company may hire a virtual assistant to manage their social media accounts. With ChatGPT, the virtual assistant can quickly and easily generate engaging social media headlines and content, saving them time and effort.
Outsourcing companies can benefit from ChatGPT's ability to write code, which can save time and resources in software development projects. They can also use it to research and summarize information for clients, delivering high-quality reports and presentations quickly and accurately.
In summary, ChatGPT can be a powerful tool for virtual assistants and outsourcing companies looking to streamline their workflow, save time, and increase their productivity. The broad spectrum of tasks that it can handle makes it an indispensable asset to any team.