Globally, commercial real estate markets are expected to grow over the next five years, especially in the office and retail sectors. A smart real estate agency can leverage commercial real estate growth to spur its own growth. However, the commercial real estate business is highly competitive. Success depends upon gaining new commercial real estate listings through new clients or additional business from current ones.
Increasing listings requires good lead generation and conversion techniques. Here are some ideas for increasing your commercial real estate listings.
MLS
Looking at MLS seems counterintuitive. If a commercial property is listed on MLS, another agent already has the listing. However, you can use MLS as a starting point. For example, suppose you have a client who wants to build apartment communities with 300 or more units. You see a 70-unit apartment building for sale in MLS. Obviously, the 70-unit building doesn't meet your client's needs. But what about surrounding properties? Perhaps the client could also acquire an adjacent building and renovate it into apartments.
Research Pre-Foreclosures
One source of new listings is properties that are nearing foreclosure. Software, such as Redx, can help you find properties that are in preforeclosure. Have a strong script in hand when you approach the owner for the listing. Tell the owner how you can add value while also gaining a quick sale.
Find Expired Listings
Expired CRE listings are another possibility for gaining new listings. You may find some on MLS, Loopnet, or a similar site.
Network
Building relationships takes time. However, building solid relationships with business leaders can result in more commercial real estate leads. Meet with business leaders to discuss their property needs and challenges. Also, get to know all the landlords in your community. Continue to follow up with them regularly. In time, they'll have a real estate need and call you.
Build Your Brand
A solid brand can encourage people to trust you. It can also encourage them to call you when they want to sell or lease a commercial property. You can build a solid brand by taking several actions:
Create an attractive, professional, and consistent visual image on your website, social media, and print collateral.
Put your name in front of people in various ways. These ways could include business directories, email, special event sponsorships, the web, and social media.
Manage your reputation by encouraging clients to write positive reviews and resolve potential client conflicts without clients posting anything negative online. Also, release press releases and write blogs and social media posts about positive things you do for the local business community.
Write blogs that interest the local business community.
Optimize the website and your blogs for search engines.
Advertise Consider pay-per-click online advertising, social media advertising, and advertising in local business journals.
Make Cold Calls
Many agents dislike making cold calls. But, cold-calling businesses and owners of buildings can lead to meetings. Meetings allow you to present how you can help those seeking to sell or lease building space. Even if the calls don't lead directly to meetings, they can provide you with information about the business's needs. You may be able to discover when they might be ready to sell their building, for example. Then, you can follow up later.
You can learn who to call by looking at the Chamber of Commerce or other business association directories. You can also research social media sites such as LinkedIn. For example, you can use the platform's people search function to find prospects by location, industry, current company, and degrees of separation.
Reconnecting with those you've called periodically can help keep you on their minds. Reconnecting with them may also continue to provide you with information on their business plans or industry trends. Many software platforms offer tickler reminders when you should call again.
Use Lead Generation Software
Various software platforms can help you find prospects. The right software can also provide data to help you target your efforts and hone your pitch.
Use Your Website as a Lead Generation Tool
You can set up your website so that it captures leads. One way to do this is to offer enticing content requiring viewers to enter their contact information. Another way is to have forms visitors can fill out to ask general questions or request a free consultation.
Hire a Real Estate Virtual Assistant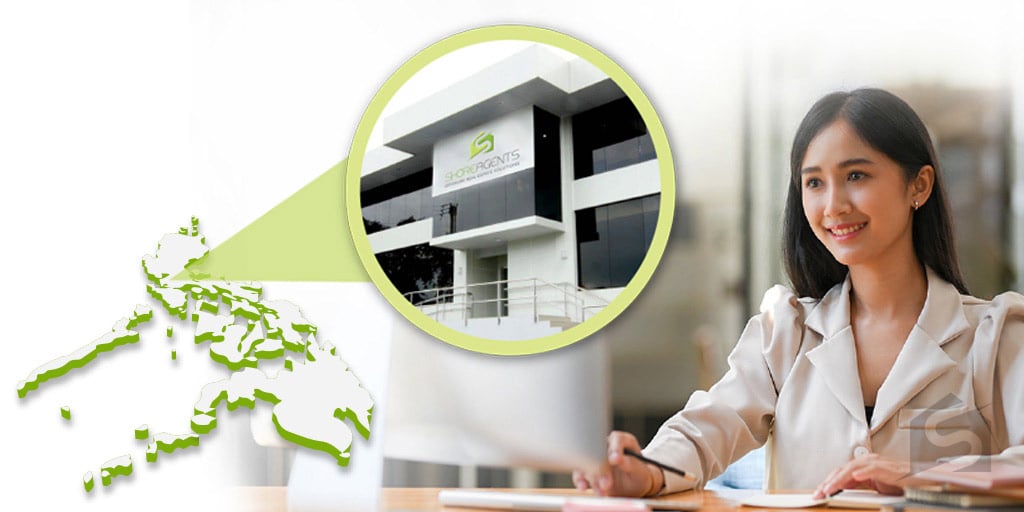 To really increase your commercial real estate leads, you'll have to put a lot of effort into marketing. While commercial real estate agents are excellent at putting together deals, they don't always have the gifts or inclination for all their marketing tasks. For example, most real estate agents aren't visual designers, SEO experts, or great blog writers.
A real estate virtual assistant is specifically trained in design, SEO, website maintenance, and lead generation software. A real estate virtual assistant can also successfully make cold calls using a script and set up meetings. Delegating these tasks to an assistant gives you more time for local networking, meetings, and making deals.
ShoreAgents provides offshore real estate solutions. The real estate virtual assistants can help you gain more commercial real estate listings. Contact us today to find out how we can help you succeed.