Almost all real estate buyers use the Internet when seeking real estate. About half of US buyers look online first before contacting a real estate agent, according to a National Association of Realtors report. The percentage is much higher for younger buyers. Buyers also use social media, and more than half of US Realtors say social media are their top source of leads. Clearly, digital marketing for Realtors is a high priority. Here are tips on how to use digital marketing effectively.
Develop an Email Campaign
Many prospects won't necessarily want to do business right away. You may need to nurture your relationship with them for up to two years or longer. One way to do that is through an email campaign. On average, recipients open 27 percent of their real estate-related emails. They click through at a rate of 3 percent. However, you can improve your open and click-through rates by making the content more relevant to your readers. Reports about home values in a recipient's neighborhood, your views on market trends, and neighborhood guides tend to be relevant and popular.
Create A User-Friendly Website
Just creating a website isn't enough in a competitive market. You'll also need to make it user-friendly and up-to-date. For example, the page should load quickly, so potential buyers and sellers don't give up and look for a faster-loading competitor's site. The site also should work well on mobile devices because many people prefer to use them instead of laptops. A live chat feature can also increase leads because it allows people to find answers quickly to burning questions. It also can be a quick way to schedule an appointment with a potential client.
Having good content is also essential. If readers find relevant content that is updated frequently, they'll keep returning to the site. In particular, users like content that leads them through the process of buying, selling, or offering property for rent. A weekly blog is one way to provide this content.
Potential clients also value links to other professionals involved in the process, such as lawyers, settlement companies, and lenders. Up-to-date listings are also interesting. Optimize your website and content according to SEO guidelines to drive more traffic.
Conduct Virtual Tours
Virtual tours allow potential buyers to see the property online just as if they were touring it in person. A study by Matterport discovered that 83 percent of Millennials and 94 percent of Gen Zs would switch to an agent offering immersive tours. Almost 90 percent of sellers believe that immersive virtual tours enable a quicker property sale.
One way to ensure the tour's success is to create interactivity across all formats. User-friendliness is also important. Users particularly like tours that allow them to determine the measurements of the property's walls, doors, and windows.
Buy Pay-Per-Click Advertising
PPC or pay-per-click advertising receives its name because the agent pays a fee every time someone clicks on the ad. Agents can target these ads to those who have searched for related keywords on Google or other search engines. The ad's cost depends upon the number of keywords you're trying to target.
Develop a Social Media Strategy
Posting content on a social media site such as Instagram or Facebook occasionally won't generally net good results. However, a strategy that includes regularly posting is effective. The most successful social media strategies include posting a copy on various topics. Some ideas are:
New Listings
Team bios
Case studies and success stories with photos
Links to relevant blog posts.
Host a Webinar
People choose a real estate agent based on trust. Hosting a webinar provides an opportunity for you to demonstrate your knowledge and trustworthiness. Choose a compelling topic for your target audience, then invite potential attendees through email, your website, and social media. Even though the webinar will be free, requiring attendees to preregister will ensure you have their names as new leads.
Final Tips
Real estate agents can often improve their digital marketing strategies specifically for realtors by creating profiles of each typical client type and then brainstorming the content each group feels is most relevant. When creating the profile, consider average income, what they do for a living, and other factors.
Real estate digital marketing is critical. To stand out from your competitors, you'll want to either build significant expertise in digital marketing yourself or hire someone who is already an expert. While you could go through the process of hiring someone in-house, hiring a virtual employee or independent contractor will probably be less expensive. Costs decrease even further if you can hire a real estate virtual assistant that works and lives in a country with a lower cost of living than your own. Using virtual employees also allows you to work with several different people, each of whom has a different strength.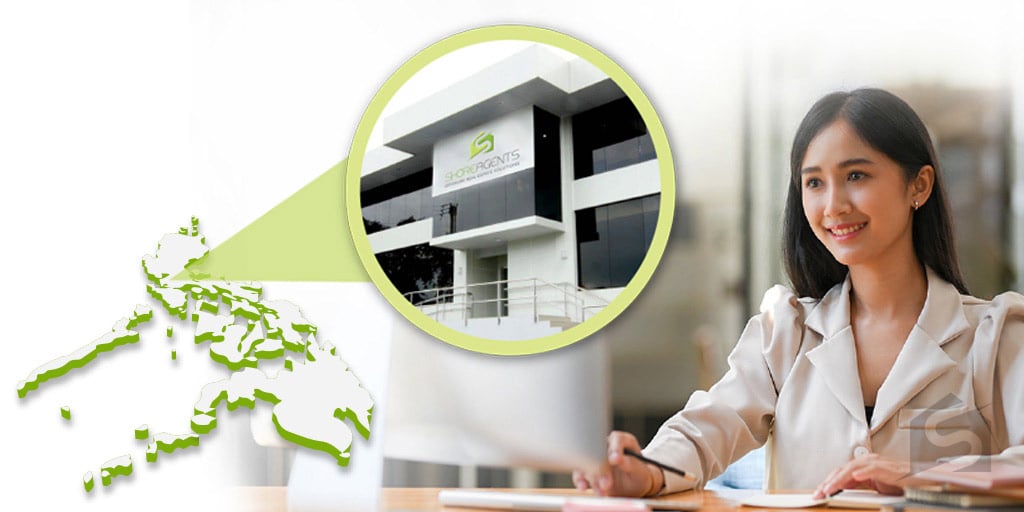 ShoreAgents provides offshore real estate solutions. Our team members live and work in the Philippines, which has an excellent outsourcing culture and is low-cost. ShoreAgents can help you find a real estate virtual assistant who is an expert in each aspect of digital marketing for Realtors. We are the only BPO that is managed day to day by a director who has previously owned. Contact us today and improve your sales through real estate digital marketing.