US-based real estate firms can grow while saving money using Filipino virtual assistants. A Filipino virtual assistant can perform competently in most roles and for a fraction of the price of US-based employees.
Roles of Filipino Virtual Assistants
Filipino virtual assistants can perform administrative, marketing, and back office tasks that often take the owner and agents away from what they do best- selling homes, putting together commercial deals, or finding properties to manage.
Administrative Tasks
A virtual assistant from the Philippines can perform some or all of these administrative tasks:
Coordinating transactions from opening escrow through settlement
Database management
Manage rent arrears
Do background checks on prospective tenants
Handle lease renewals and vacates
Serve as a key communications point
Maintain plans for construction or renovation projects
Schedule inspections and repairs
Marketing Tasks
A virtual assistant from the Philippines can also help with marketing tasks. Examples of functions they can perform include:
Listing properties online
Editing video tours to include animation and music
Designing and producing marketing collateral
Maintaining social media
Culling leads from lead generation platforms and other sources
Sending emails and maintaining contact with prospective leads
Preparing Google ads and Facebook ads
Maintaining CRM and leading CRM campaigns
Handling inbound and outbound phone calls
Creating and sending letters
Following up after the sale to encourage reviews and referrals
Back Office Tasks
A Filipino virtual assistant can also perform various back-office tasks that are important for understanding how the business is performing. They can also suggest ways of streamlining many of the functions. Examples of back-office tasks a virtual assistant can perform include:
Researching financial regulations to determine how they will affect your business
Conducting financial analysis
Developing tax strategies
Reconciling bank statements, rent and lease payments, owner payouts, and bills and receipts
Paying invoices
Performing internal audits
Systemizing your financial transactions
Work with your website designer to develop the proper coding and applications
Troubleshoot and debug website applications
Creating invoices and receipts
Benefits of Filipino Workers
Because of technological advancements, assistants can perform most of the administrative, marketing, and back-office tasks from any place in the world. Only customer-facing activities or on-site activities require an in-person presence.
The Philippines is a popular outsourcing destination. Originally in the 1990s, the Philippines was a destination primarily for IT business process outsourcing, accounting for 13 percent of IT and voice outsourcing globally. Outsourcing has expanded to other sectors, and BPO is the fastest-growing industry in the Philippines today. The real estate sector is no exception. The Philippines has become a hub of real estate process outsourcing.
Several factors make Filipino workers perfect as virtual assistants for the real estate industry. The first is that all Filipinos speak English fluently. English is taught in schools and used on all official government documents. Another reason is that the Filipino government provides incentives for its citizens to expand their education beyond high school. Many Filipinos use the incentives, making the workforce one of the world's best educated. The Filipino workforce is also large — exceeding 45 million people.
The history of the Philippines includes nearly 50 years of US occupation. Before that, Spain occupied the country for 300 years. The result is a culture that is Euro and North American-centric. The primary religion is Catholicism, and many foods familiar to Americans are also familiar to Filipinos. Americans definitely will find the culture shock minimal in the Philippines, especially when compared with other countries in Asia or on the Indian subcontinent.
Because BPO is such a significant part of the Filipino economy, the infrastructure supports it. Filipinos are eager to work with American companies. They are willing to adjust their work schedules as necessary to sync with work hours in the States.
Finally, Filipino virtual assistants are an economical staffing solution. You'll receive the same quality help as you would from an American team member but at a fraction of the cost. For example, you'd pay about $61,000 for a US-based contract administrator but only about $17,000 for a Filipino one. Or you'd pay about $57,000 for a US-based real estate sales assistant and only about $14,000 for a Filipino one. You'd pay about $65,000 for a property management accountant based in the United States and only about $19,000 for one based in the Philippines. We could go on, but I think you get the idea. No matter their role, a Filipino virtual assistant will cost one-fourth to one-third of what an American team member would cost for the same position.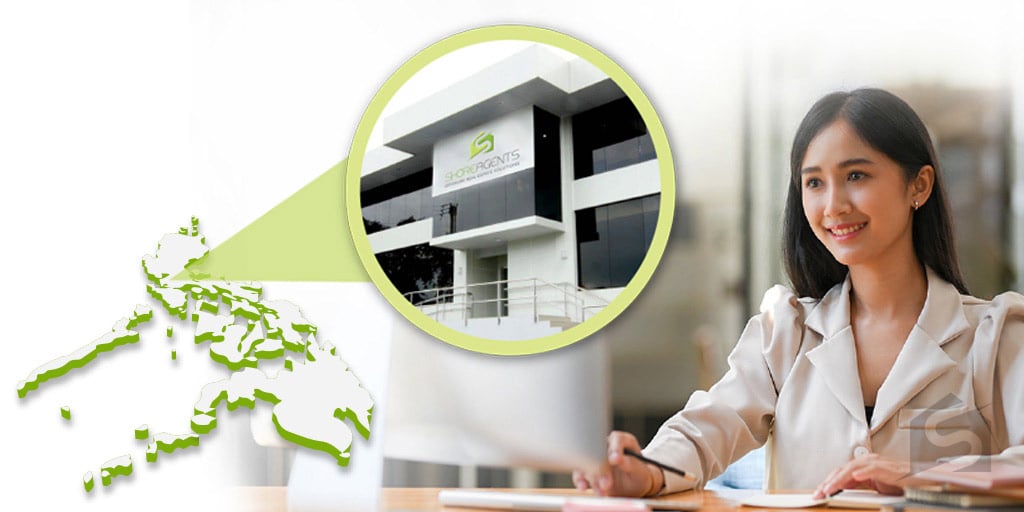 ShoreAgents is a real estate staffing solutions firm that is based in the Philippines. We provide well-trained, competent Filipino virtual assistants. We also provide coaching to help your company prepare for working with your virtual assistant. Contact us today to enjoy the benefits of outsourcing to the Philippines.