Advertise

Test and Train

You Choose
We are the home of the ShoreSuper Agent
Your VA will receive additional training that will help them become the best support staff they can be!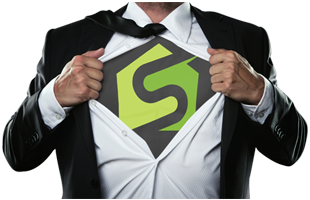 Training Modules
Working with westerners
Impressing your client
Task & time management
Process and Automation
Results and attitude
How to be solution minded
You choose your value
Task Allocation

You are responsible for setting the tasks in your business that you would like to move offshore and develop a plan to implement. You set the tasks, not us; you remain in control.

Staff Training

The staff will receive pre-training and ongoing mentorship. However, you are the one who knows your business process and how you want it all delivered, so you remain in charge of training.

Productivity

We can offer suggestions on how to keep your staff producing at a high level; however, they are your dedicated staff. You must take on the responsibility to keep them busy just like you do your local team.
We find you top talent

We find you the best possible talent in the Philippines who will work 100% for your Real Estate Business. We filter and then setup an interview for you to select your offshore staff.

We manage HR and Payroll

Your staff are employed in the Philippines, so we take care of all of the requirements to fulfill the employer responsibilities. We manage tardiness, performance issues, and are your HR manager just offshore.

Performance Review and Guidance

We are here to conduct performance reviews by acting as your eyes and ears in the Philippines to coach and mentor your staff to fulfil your needs. We will ensure that you make the right decisions with your team.
Thanks for saying Yes!

Once you have decided on us as the service provider, you will receive a service agreement to appoint us as your Offshore Partner. Read through it, sign it, and send it back. Pretty simple.

Job Role and Advertising

Together, we will break down the exact job role you wish to have performed. We will look into our existing talent pool plus far and wide to provide the talent you need.

Interviews and Acceptance

We will set up interviews with your chosen talent to see if you think they are 100% suitable for the role and will fit your current team. If the answer is YES, they sign a job offer.

They start working for you

The staff memeber will start working for you on a schedule that suits your timezone. From here on, you will allocate tasks and your VA will perform them daily on a full-time basis.
Facilities
It is our job to house your team member in an environment that feels more like home
than coming to work, and that's precisely what we do.
Equipment

We provide dual screens, PC and a big comfortable desk space.

Internet

We have 10+ internet connections providing 100mbs up and down.

Staff Perks

Happy Staff are productive staff, check out our café, coffee and free travel.

Biometrics

Your staff will clock in and clock off through our HighTech biometric scanner.
If you would like to discuss hiring a virtual team with us the best way is to get in touch with us. Reach out and let's kick it off.
We have unique training
We are not your typical service provider. We have developed some of our own training courses that your VA will complete prior to sitting in for an interview with you. Our basic courses cover of Sales and Property Management administration. We have additional advanced courses where your VA can skill up in the areas you need like our 007 Advanced Property Marketing!

If you would like to go next level and have your VA underpinned by an industry expert in the Property Management space, we suggest you take a look at the Purple Powered VA.
Still want to know more about our services?