I must say that guest posting does not sound like an exciting task to do in your business; however, it does have its rewards. We are in the digital age, and your website is your business! It does not really matter what business you have. You must make sure your website generates more leads than you need. The best way to do this is to work on your SEO strategy, which must have a component inside that is made up of guest posting.
Guest posting, basically, will allow you to get your website linked on other websites, which Google will then give you authority for. It is about what other people say about you that gives you credibility, and the same goes for online. You need other websites to say you are great, and this is the guest posting strategy. You must be clever about it. Here is what you need to know to make this work for you.
What is DA?
DA stands for domain authority. The longer your site has been around and the number of people who find it will make up your DA. You would want to have high DA sites link to yours. Less is more, as quality is the key.

What is a backlink?
A backlink is simply a link from one website to another. When you write your real estate guest post, you will add a backlink internally in the article with the anchor text hyperlinked back to your website and the keyword you want to rank for.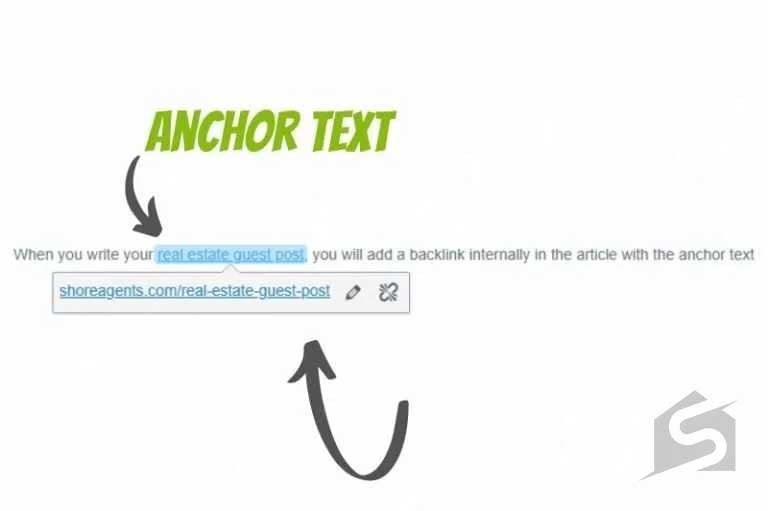 What is an anchor text?
Anchor text is just a technical word that means the words that are hyperlinked. We all know what a hyperlink is, hopefully.
So, when you are considering a guest posting strategy, you must follow a basic strategy. Let's say you want your website to rank for the keyword "Real Estate Brisbane" here is what you would do.
Find high DA websites that accept guest posts related to the industry, like loveproperty.life
Write a compelling article on the topic of your keyword that meets the requirements.
Highlight the keyword that you must mention in your article, like "Real Estate Brisbane," and hyperlink it as we did here.
That is it; you have done it. It is simple. If I went back and did my time again running a real estate business, I would make sure that I rank number 1 for every suburb in my service area and submit guest posts everywhere I can.
If you would like to know more about this, we can put a plan together. Please leave a comment below. Also, if you are interested in guest posting here or on any of our other sites, let us know. Thanks for your time.