As business owners, we all have great ideas. But being able to push the GO button can be difficult based on a lot of reasons. It might be something new and untested. It might require skills you don't have. Or it could simply be the cost. I remember back in the day when a project for a prelisting kit ended up costing me $1200 from a local designer and it was not even that good. I nearly fell off my chair.
So what can we do to solve this problem? Well, in the case of a design job, the solution is pretty simple: hire an offshore graphic designer who can work for your team full time.
When we did this in our real estate business, it was a game changer. We could implement every marketing idea with speed. We had marketing material that really rocked and stood out. It gave us an unbeatable competitive edge.
In any business the ability to implement and the speed of implementation are key. Being able to produce any marketing material you need, want and desire without having to worry about cost or turnaround times is real estate marketing gold.
In my office here in the Philippines, I have a team of producers. One of those is our graphic designer Aina. We wanted to give our little office space a unique look and feel to promote culture and make it feel like our own part of the world. I briefed in an idea and within two hours I had the design back.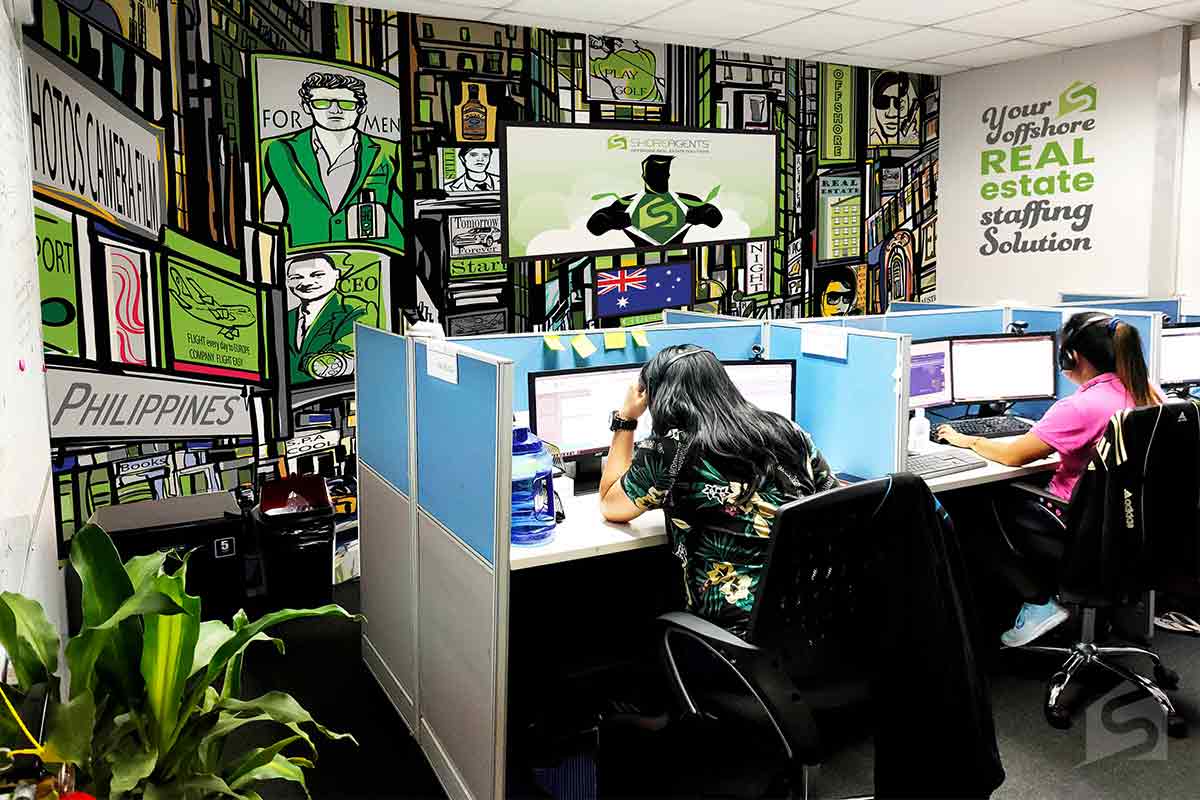 If we look at real estate, let me list some things that you may not have considered that you will need a designer for.
Property Marketing
Window Cards
Presentation Folders
Social Promotions
Social Covers
Pre-listing kits
Google Display Banners
Facebook Ads
com.au banners
Open home invites
Uniforms
Agent Profiles
Open home equipment
Market Wraps
Business Cards
Letter Head
Billboards
For my real estate business, we created a book or style guide called the All-in-One. Everything we had designed was tracked and made so that it could be ordered and charged.
We are heading into some tough times where lowering overheads will be key. You also need to make sure you can attract more business and stand out. Everyone will have to fight harder just to maintain what business they had before.
If you would like a discussion with me about hiring some offshore staff to take your graphic design and visual presence to the next level, please feel free reach out.