For a business to truly achieve Real Estate Utopia — and truly fire — all team members must be happy. If even one team member is dissatisfied, then the agency does not offer near-perfect qualities to all its members. If all members aren't totally content, they won't be 100 percent productive. Without that 100 percent contentment and productivity, your agency won't fulfill the vision you've created for it.
To make your team members happy, you'll need to remove things off their plate until they are only doing those things they need to be doing. You relieve them of all the non-core tasks that aren't productive, aren't a part of their primary job, and don't bring them joy. When you do this, your team members are free to focus solely on producing.
Real Estate Agents
Real estate agents are attracted to their careers out of a desire to help people find their dream home, make a profit selling their home, or invest successfully in real estate. Successful real estate agents typically enjoy people and their stories, like real estate itself, and enjoy the freedom of flexible hours while earning a good income. They find satisfaction in helping people make the most important financial decision in their lives. The potential for high income also attracts agents. A Market Leader study shows that high-earning agents are 35 percent more likely to be happy than lower-earning ones.
With all that in mind, I think I am correct in assuming that meeting three to five times a day with people who want to list their home would make an agent happy. The agents are hearing people's stories and helping them make money from selling their homes while also increasing their own income. Sitting down with potential sellers in their own living space several times every day might even make these agents euphoric!
Property Managers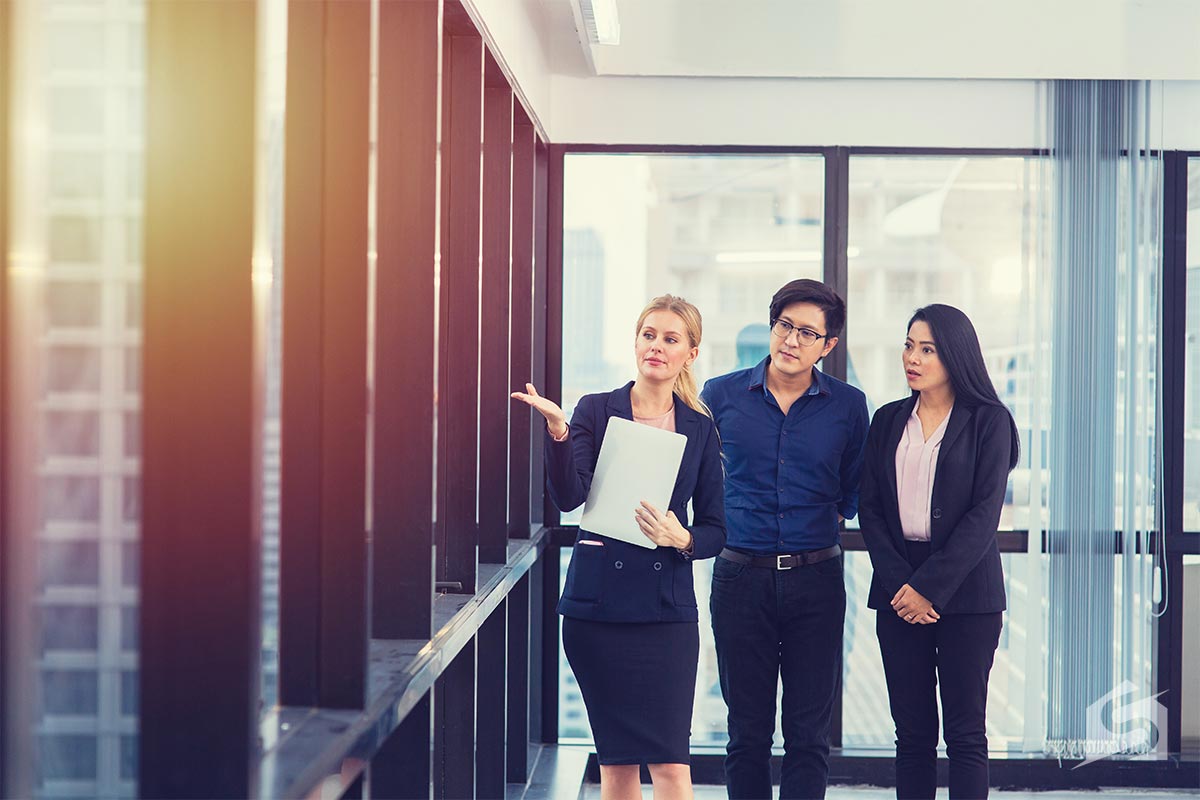 Euphoria is a rare trait among property managers; surveys show that most are dissatisfied with their jobs. Career Explorer says that the average property manager gives their job only 2.9 out of five stars. However, to create a high-performing Utopian real estate agency, you'll need to buck the trend. You'll want to ensure that your property managers love their jobs.
Property managers find satisfaction in discussing with property owners about how they are positively impacting the value of their investment. They become frustrated when they are interrupted by tenant phone calls and mundane, low-value back-office tasks. The key to ensuring property managers are euphoric is to help them avoid these interruptions and mundane tasks. You can tell you are nearing property manager euphoria when they no longer rely on alcohol to unwind after work.
Leasing and Buyer Managers
Leasing and buyer managers do their jobs best when they are euphoric. In a euphoric state, they can best exude the charm necessary to close deals quickly. They enjoy closing deals and desire to be viewed as rock stars who effortlessly turn up to properties and close deals with ease. They desire to focus solely on closing deals and delegate other mundane tasks.
You can tell your leasing and buyer managers are close to achieving a euphoric state when they have days that are free from organizational errors. A euphoric day is when all the leasing and buyer managers have to do is lease and sell homes.
Euphoria is All Up to You
You own your real estate business. Its success is up to you. Achieving Real Estate Utopia is your responsibility and by doing so, you can create an agency where every member is highly productive, works in a streamlined fashion, and takes 100 percent fulfillment from every minute of every workday. But to have this Utopian agency, you must take the first step. You have to help your real estate producers achieve a euphoric state!