Virtual tours for real estate are essential. More than half of U.S. buyers say they want virtual tours, according to the 2021 Home Buyers and Sellers Generational Trends Report, commissioned by the National Association of Realtors. Unfortunately, only about 6 percent of listings include a virtual tour, the NAR says. Many listings claim to offer a virtual tour but really only provide a slideshow, according to the NAR. Assembling a virtual tour requires specific skills and can be time-consuming. A real estate virtual assistant can put together the tours, leaving the real estate agent time to meet with clients and offer in-person tours.
What are Virtual Tours?
Virtual tours, also called 3-D tours, allow potential buyers to tour a for-sale home from their computer screens. They are interactive; the online shopper controls which part of the house they are viewing and the angle. Shoppers can freeze the frame, smoothly navigate from room to room, and view at a 360-degree angle. Because virtual tours allow the shopper to get an accurate feel of the home, they can help agents avoid wasting time showing the house to people who dislike the layout. Those who schedule an in-person showing after viewing the virtual tour are generally high-intent buyers. Virtual tours can also help you attract out-of-town buyers.
How To Do Virtual Tours for Real Estate
An excellent virtual tour has a clear, high-definition picture and is compatible with desktop and mobile devices. Each capture is taken from the vantage point that offers the best view. Tours that sell the home the best also highlight its unique features and amenities.
If you just want to make a quick tour for an out-of-town buyer to view and interact with you in real-time, you could use Facebook or Facetime live. However, these video tours don't give any customer who might stop by your website the opportunity to control how they view the home. Several apps and tools can help you create 3D virtual tours for real estate.
Asteroom is one platform agents can use with a smartphone and the Asteroom 3D kit. It requires a new smartphone.
CloudPano is another software tool for publishing 3D tools. You use a 360 camera or the CloudPano app, and then upload it to the platform to create the tour. Agents receive an embedded link to put the tour on their websites.
Matterport allows you to capture using your phone or one of their cameras. You then connect to the mobile app to create a digital twin of the space.
The Perils of DIY Virtual Tours
While an agent can use these apps and tools to create a virtual tour themselves, DIY doesn't always result in the best quality. Real estate agents aren't trained technicians or videographers. Yet, potential buyers will use the virtual tour to decide whether to schedule an in-person tour or, in some cases, purchase the home directly. If your competitor creates a virtual tour of another similar home that is of better quality, the buyers may move forward with your competitor's home. You want the tour to be the best quality possible.
Also, while the virtual tour apps make the process easier, they have a learning curve. They also require time to use. Having an agent spend time learning how to use the apps and create virtual tours has an opportunity cost. The opportunity cost is what else that agent could have done with their time. For example, if the agent could meet with a seller and get another listing during that time, the opportunity cost is the value of that lost listing. Real estate agencies function better and more profitably when all team members perform the tasks they love and are best at. You want your agent to obtain listings and sell real estate, not spend time using the software.
Hiring a Real Estate Virtual Assistant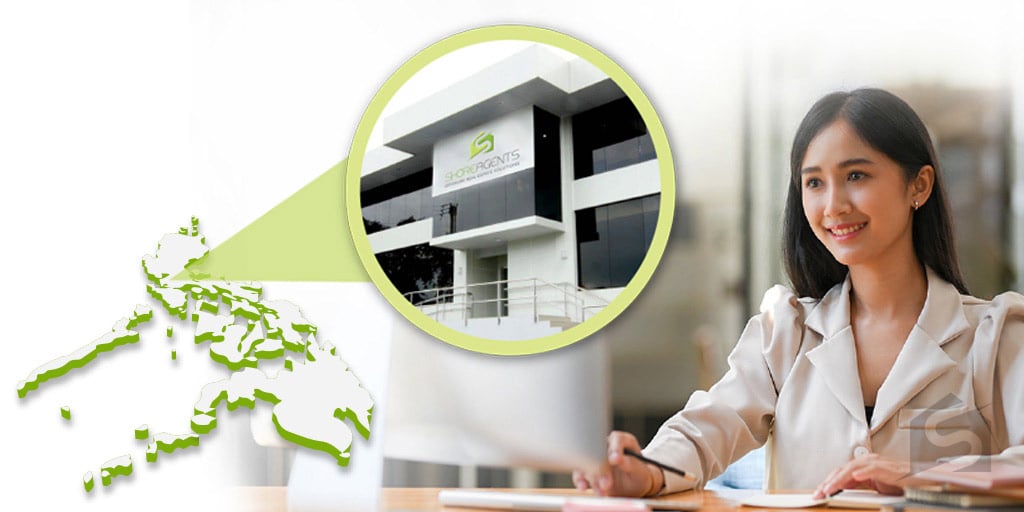 Hiring a real estate virtual assistant to produce a virtual tour makes sense for several reasons. First, you'll pay less than you would for a staff person. When you hire a staff member, you have to pay taxes and benefits. You also have to take time to weed through applications to find the right person, and then spend time onboarding them. That's time that you could be spending on other activities. A virtual assistant solution firm will provide you with applicants ready to interview and will handle all the onboarding. They'll also cover the taxes and benefits. If you choose an offshore real estate solutions firm located in a low-cost country, you'll also save on hourly pay costs.
Another reason to hire a real estate virtual assistant is that they are specialists. They can create a high-quality virtual tour efficiently. They can edit your agents' footage. They can even create intros that describe the neighbourhood and the property's key features. They can select appropriate background music to put buyers in the right mood and animate callout features. They can also superimpose architectural drawings over location footage. By using a real estate virtual assistant, you'll have a video that rivals your competitors. And your agents will get their time back. They'll be happier and more productive because they can focus on the tasks they're best at.
A Final Word
Buyers want virtual tours, and real estate businesses that provide them will stand out from the crowd. However, creating virtual tours is a specialist skill. Your real estate agency can receive high-quality videos and keep your sales staff producing by hiring a real estate virtual assistant.