Let's face it. Every real estate agent owner wants to grow the business. A larger company produces more revenue. It also typically produces more listings, which means your name is out in the community more often. The best way to grow your business is through virtual real estate assistants.
Here are a few ways a virtual real estate assistant will help grow your business.
They'll Free Up Your Time
Chances are, you are spending a large portion of your time doing administrative tasks such as creating online listings, gathering competitive market analysis, managing databases, and managing social media. However, you can better use your time by completing sales or critical customer-facing tasks that will help you gain more listings or properties to manage. You can turn all sorts of administrative functions over to your virtual real estate assistant. These tasks include:
Online listings
Managing social media and answering inquiries from your website
Managing your CRM database
Sending Letters
Answering the phone
Doing research for your CMAs
They Can Increase Leads and Conversion Rates
A virtual real estate assistant can help you grow your business because they can generate leads. They also can conduct the necessary follow-up to convert leads into listings or buyer clients. For example, many potential customers require a lot of cultivation over an extended period to produce revenue. A virtual real estate assistant can send targeted emails on a particular schedule to continue to create touchpoints.
A virtual real estate assistant can also complete other lead-generation or lead-nurturing tasks, including:
Following up with customers after the sale to ask for referrals and reviews.
Develop a plan to engage a client's neighbors as potential customers and help to execute the plan.
Use your website and lead-generation websites to pull owner data and phone numbers.
Installing lead capture forms on social media and the website, then putting that information into the database, and following up with each name.
Searching for listings with other agencies that have expired and calling these owners to pitch your services.
Testing and using lead-generation software.
Schedule appointments with solid prospects.
Research and mine prospects and make initial contacts.
Find speaking opportunities for you and your agents.
Create materials for a seminar on how to buy a home.
They Can Improve Customer Service
Having a virtual real estate assistant can also improve your customer service. Satisfied customers are more likely to refer friends and family members to you and to give you good online reviews. Online reviews are critical to growing your business, according to Forbes. Ninety-one percent of people read online reviews, and 84 percent trust them as much as they would a personal recommendation, according to Big Commerce.
One of the biggest things virtual real estate assistants can do is coordinate transactions from start to finish, ensuring that the entire sales process is smooth. They can open escrow, negotiate repairs, ensure correct documents, schedule inspections, and coordinate possession and closing. A smooth, transparent process also improves customer satisfaction.
Virtual real estate assistants improve customer service in several ways. The first is that they can answer your phones, assuring that customers always have a person to speak with during business hours. They can also promptly answer inquiries on the website, which will make customers happier.
They Can Take Your Marketing to a Higher Level
Because virtual real estate assistants are experts in their jobs, they can bring your marketing up a notch. For example, they can optimize your websites for search engines and keep your website and social media updated with blogs and other new material. Some virtual designers are graphic designers who will know just what to do to give your website and marketing brochures a lift. Others can help edit video footage for video tours, adding features such as animated maps, mood music, and callout boxes to highlight specific property amenities.
Virtual Real Estate Assistants Can Help Your Financial Strategy
Having a good set of books is critical to knowing exactly where your business stands at every minute. An excellent virtual bookkeeper can keep accurate books and institute processes to improve your cash flow. An accountant can do a financial analysis that tells you which strategies are working and suggest others that might work well. They can also prioritize financial tasks and help you complete them more efficiently.
How to Hire a Virtual Real Estate Assistant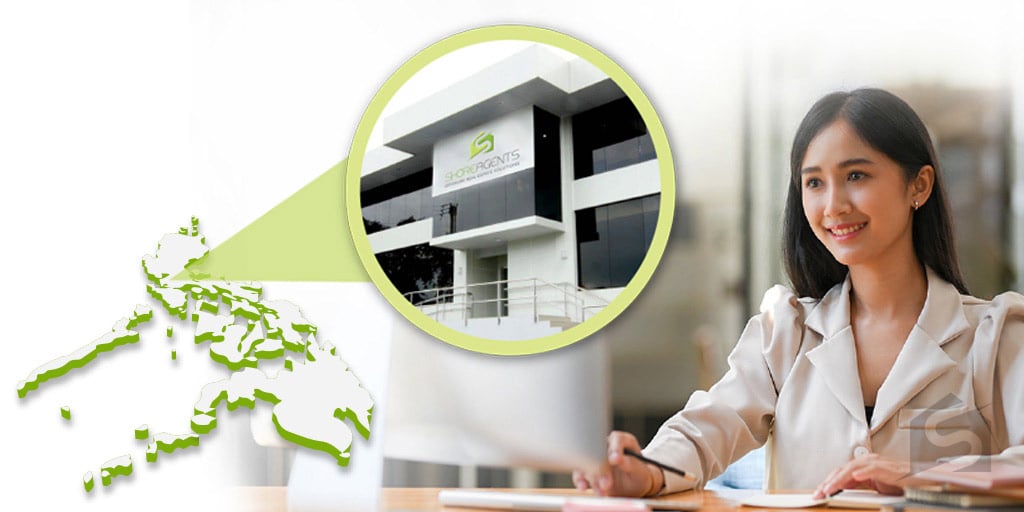 Hiring a virtual real estate assistant is easy. You just contact ShoreAgents to get started. ShoreAgents is an offshore real estate staffing firm based in the Philippines. We are the only firm that has an experienced real estate firm owner as our daily director. He grew his real estate business through the use of virtual assistants. He can also help you grow your business with virtual real estate assistants.