Commercial real estate is an excellent investment with solid returns and, in many countries, substantial tax advantages. It provides a hedge against inflation, while many other investments do not. But commercial property management is not a passive activity. Indeed, commercial real estate management can be complex and overwhelming.
To manage a commercial property profitably, you'll need to maintain a good grip on leases and maintenance, ensure the right mix of tenants, and manage arrears. A poorly maintained building presents liability issues and turns off potential tenants. Buildings also need upgrades from time to time to allow for new technology. Different tenants (retail, industrial, office) have different needs, so you'll have to know your building well to market it correctly. You may also want to include other provisions in leases for tenants of different types or sizes while remaining legally compliant.
Outsourcing the management of a commercial property can ensure these details are managed. Outsourcing can also help increase cash flows and maximize the appreciation of your investment.
What Do Commercial Property Managers Do?
A commercial property manager is responsible for running the day-to-day operations of a commercial property. The commercial property manager represents the owners' interests. Commercial property managers' tasks fall into two major categories: operational and financial.
Operational tasks include:
Managing arrears and evictions
Developing a maintenance plan
Performing scheduled routine maintenance
Making repairs
Landscaping
Responding to tenant requests
Marketing the building
Handling lease renewals
Making regular property inspections
Financial tasks include:
Charging any late payments or fees
Creating budgets
Performing financial analysis and preparing reports for the owner, such as expenses, occupancy, delinquencies, bank reconciliations, and balance sheets
What Are the Qualifications of an Excellent Commercial Property Manager?
A good property manager will be an excellent administrator and have a successful past record of managing commercial properties. They will be a good communicator and be able to handle many tasks at once. They also should be able to provide excellent customer service to tenants. Finding a commercial tenant is much more difficult than finding a residential tenant, so keeping good tenants should be a priority. Managing expenses is also important. Having a certification or a relevant college degree is also helpful.
What is the Most Cost-Effective Way to Manage Commercial Property?
About 80 percent of commercial property management is administrative work, which means it can be done with a computer and phone. A property management assistant can perform these tasks, freeing up the property manager (or you) for the more complex jobs that must be done in person. For example, the assistant can:
Stay on top of arrears, sending out daily communications
Initiate renewals ahead of time
List properties online
Set up appointments for property showings
Create invoices and receipts
Organize move-ins and vacates
Handle tenant applications
Perform bookkeeping tasks such as entering expenses and deposits into accounting software
Assist with budget preparation
Develop marketing materials
An assistant can also do these administrative tasks from anywhere in the world. Indeed, you can hire someone to work in person in your office. However, a local property management assistant isn't usually the most cost-effective option. For one thing, local wages are often more expensive than they would be at an offshore location. Indeed, you can generally hire a property management assistant in the Philippines for about one-half the cost of hiring one in the United Kingdom, United States, Canada, Australia, New Zealand, or Singapore. The Philippines has a large, well-educated workforce eager to work with foreign businesses.
Hiring a local employee also means that you'll have to find desk space and equipment for them to use. The desk, computer, webcam, and headphones are provided if you work with an offshore staff firm, such as ShoreAgents.
Finally, you'll have to devote considerable time to ensure the employee remains happy and engaged in their job. Engagement is often challenging if the employee is alone in the office and receives little ongoing training or a sense of career advancement. If the employee works in a setting with others doing similar jobs and receives regular continuing education, they will be more engaged, and your ability to retain them will improve. Retention is critical to success. According to Gallup, the cost of replacing one employee can range from one-half to two times the employee's annual salary.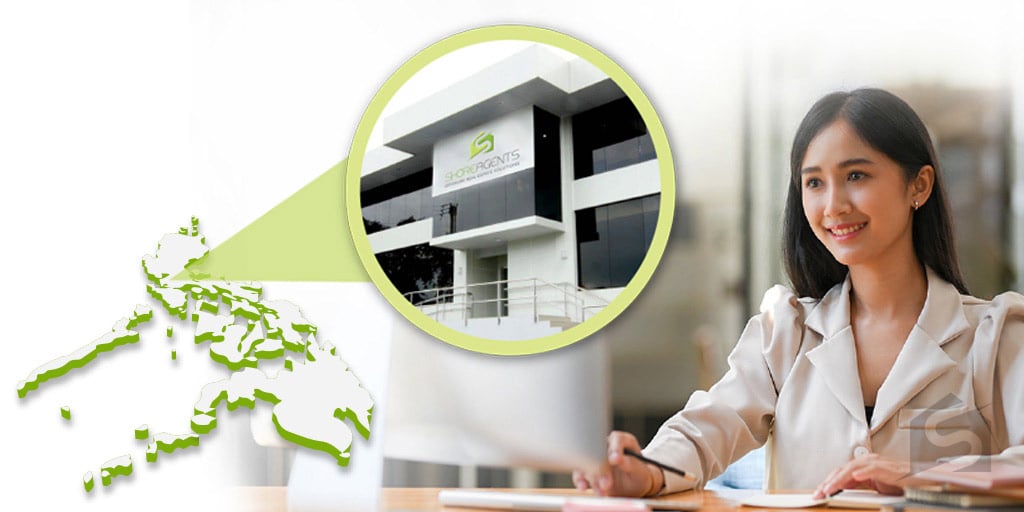 Hiring a real estate virtual assistant to do the administrative tasks associated with commercial property management is a cost-effective idea. ShoreAgents is an offshore real estate staffing solutions company based in the Philippines. We recruit potential property management assistants for you to interview. We put them to work in our modern offices where they work with other employees filling similar roles for other employers. We provide continuing education. We also offer coaching to help ensure the arrangement works for you.
Don't let commercial management tasks overwhelm you. Contact ShoreAgents today.