You probably already understand that outsourcing your real estate business has many advantages. One key benefit is allowing your sales staff to focus only on those activities they do best, such as meeting with customers and closing deals. Another is finding expert help for transaction coordination, video production, and marketing tasks. A third advantage is scaling your business without increasing your overhead. Of course, to gain the benefits, you need to outsource appropriately. So, the question is how to outsource successfully?
First, You Need to Prepare Yourself
The first key to successfully outsourcing is to prepare yourself for the relationship. Preparation involves deciding what you want to outsource, choosing a real estate outsourcing company, and then hiring and integrating the real estate virtual assistant into your team.
Deciding What Functions to Outsource
According to Forbes, one way to determine what to outsource is to ask yourself what you shouldn't outsource. Generally, you don't want to delegate hands-on in-person contact with clients. You also don't want to delegate those things that cater to your own strengths or that you enjoy doing.
After you've made a list of what you don't want to delegate, ask yourself what you hope to gain most from outsourcing. Is it streamlined operations? More time to focus on sales? Specific expertise? Following up on leads? Then decide which functions you could delegate that would help you reach your goal.
Choosing a Real Estate Outsourcing Company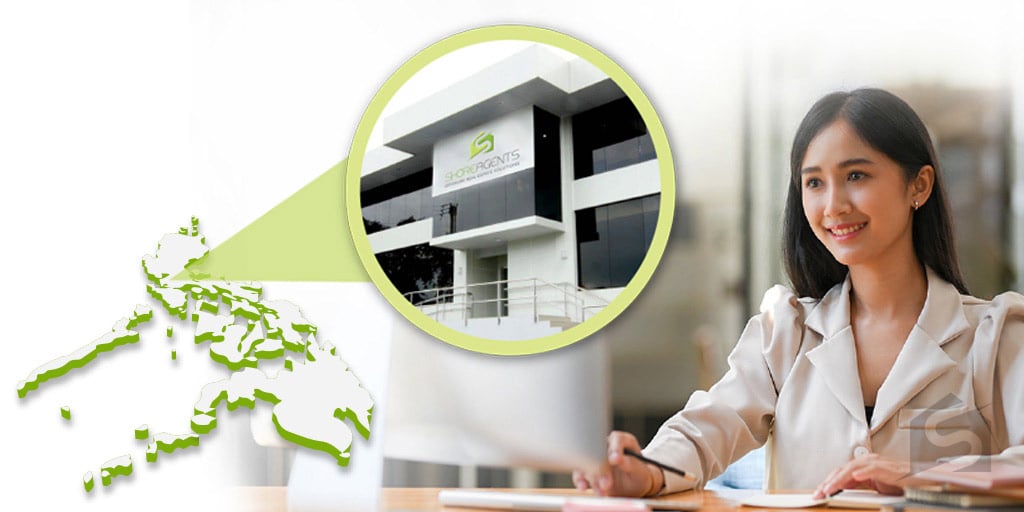 Once you've decided what to outsource, research outsourcing companies. You'll want one with an established reputation and considerable experience in the real estate industry. You also want one that has virtual assistants with the expertise you seek and allows you to choose your own virtual assistant. Finally, you may want to consider an offshore firm. An outsourcing company in a country or region with low labor costs could save you money.
Choosing a Real Estate Virtual Assistant
Most outsourcing firms will do the recruiting for you and present you with already vetted candidates. You'll choose the one that best fits your company's work culture.
Integrating the Assistant Into Your Team
You want to ensure that your virtual assistant understands your expectations and where they fit within your overall team. Writing a job description with performance metrics will help; however, you'll also want to include them in regular meetings with your team. You want them to understand your firm's strategy, strengths, and challenges. The more they understand your agency, the more effectively they can collaborate.
Then You Must Assemble the Right Tools
The right tools are essential for success in any undertaking. Outsourcing is no exception. The next step on how to outsource successfully is to ensure you have tools to boost communications, productivity, creativity, and automation.
Communications Tools
Several tools can help you communicate with your real estate virtual assistant and integrate them into your team. Three primary virtual team communications tools are Slack, Zoom, and Twilio.
Productivity Tools
Productivity tools help streamline operations, prioritize projects, and coordinate workflows. Some examples of productivity tools you may want to investigate include Hubstaff, AirTable, Trello, Monday, and ClickUp.
Creativity
An important part of a successful real estate business is creativity. Creativity improves when team members can see each other's creative ideas and build upon them. Two tools that can facilitate that process are Lightshot and Loom.
Automation
Automation helps save time on routine tasks while allowing your in-house team and real estate virtual assistants to focus on those tasks that require the human touch. Several software tools can help automate different aspects of the real estate process.
IFTTT allows you to program specific responses and automate your content across multiple platforms.
Zapier automates many lead management and customer communication tasks, such as adding new Facebook leads to an email list or sending personal messages to new leads.
Integromat allows you to automate marketing, operations, and sales outflows.
Contact ShoreAgents
ShoreAgents provides offshore staffing solutions for real estate agencies. Its director is Australian-born and has considerable experience in managing his own agency. Indeed, ShoreAgents is the only BPO organization that is managed day-to-day by a real estate agent.
ShoreAgents provides trained real estate virtual assistants across multiple roles, including:
Our real estate virtual assistants are based in the Philippines, are skilled in how to outsource successfully. Filipinos are eager to work and are accustomed to working nontraditional hours to meet the needs of overseas clients. The Philippines has an excellent educational system, and ShoreAgents provides additional training through its Training Academy. The cost of living in the Philippines is considerably lower than in Australia, New Zealand, the United States, or the United Kingdom, so our virtual assistants are a real bargain.
Get started with ShoreAgents today.