Is Hiring a Virtual Property Manager Worth It? The new normal of hiring virtual assistants is supported by Entrepreneur magazine, with companies who adopt it set to thrive in the future. Real estate industry is no exception & hiring a property management virtual assistant can help firms succeed."
What is a Property Management Virtual Assistant?
A property management virtual assistant is a remote team member who performs all the functions of a property manager. They market properties and handle leasing and maintenance.
What are the Benefits of A Property Management Virtual Assistant?
A property management virtual assistant provides many benefits to your real estate agency.
Frees Up In-House Staff
A property management virtual assistant can handle many day-to-day property management tasks that your in-house staff may be handling currently. For example, a property management virtual assistant can
Manage arrears
Handle lease renewals
List properties online and market them on social media
Set up appointments
Create invoices and receipts
Handle the details of vacates
Do basic bookkeeping
Handle tenant applications, including screening
Because a virtual assistant can complete so many tasks, hiring a virtual assistant frees up in-house staff time for activities that produce revenue. For example, consider how much income an agency could bring in if the team has more time to communicate with current and future property owner clients.
Saves You Money
Hiring an offshore virtual assistant can save you a significant amount of money over hiring an in-house team member. You save money with a virtual assistant in three ways. The first is that offshore labor costs are often less. For example, a real estate agency in the United States, United Kingdom, Canada, New Zealand, or Australia that hired a property management virtual assistant in the Philippines would pay only about one-third the local rate. In other words, the agency could employ three virtual assistants for the price of one local assistant.
You also save money because you don't have to create a workstation for the virtual assistant. They will work in the offices of their offshoring company, which will furnish them with a computer, headset, web camera, desk, chair, and a space to work. You'll only need to invest in the software tools necessary to communicate with your virtual assistant and manage their work.
Finally, you save money because hiring a virtual property manager through an offshore staffing solutions firm requires less of your time than hiring one in person. You won't have to do the advertising yourself or cull through hundreds of unsuitable applications. An excellent offshore staffing solutions firm will do that for you and present you with a small group of qualified applicants to interview.
Provides Better Customer Service
The whole focus of the virtual property manager is on property management. They aren't drawn into other tasks or distracted by people coming into the office needing additional help. They don't have to worry about keeping appointments outside the office. Because they can focus entirely on property management, they can provide better service to tenants and owners.
Also, unless you manage apartments geared toward senior citizens, most tenants prefer virtual communications to in-person ones. They like the ease of virtual tours, filling out applications online, paying rent, and requesting maintenance through portals. Happy tenants will stay with you longer, and tenant retention is critical for profit retention.
Has Special Skill Sets
A virtual property manager has skills that are very specific to managing properties virtually. They will do the tasks much more efficiently than a team member with a broader job description. A virtual property manager also works in an environment with other virtual assistants and will know the best practices for property management.
Is Hiring a Property Manager Worth It?
Well, consider the benefits. Your in-house team will be free to meet with more property owners, potentially increasing the number of rentals you control. You'll save money hiring a virtual assistant. A virtual assistant will mean lower labor costs and time savings in hiring. You also won't need to set up and equip a local workstation.
A property manager is focused only on managing the property. They have a specialized skill set that will make them more efficient at this task than someone performing that duty amid other tasks. A property manager virtual assistant also increases customer satisfaction. They can answer inquiries from property owners and tenants quickly. Also, many tenants prefer the convenience of communicating virtually.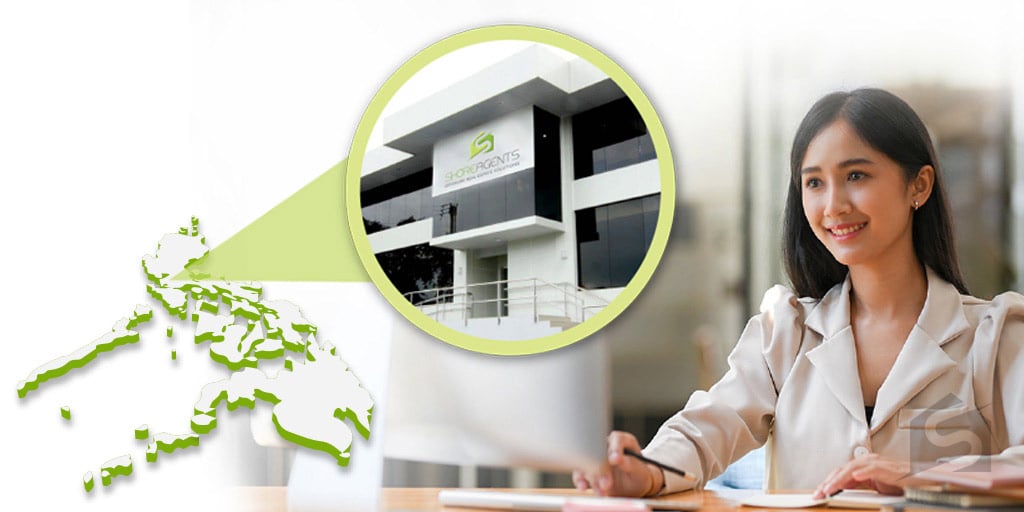 With all the benefits a property manager virtual assistant offers, is hiring one worth it Definitely. ShoreAgents, an offshore real estate staffing firm based in the Philippines, can help you find and hire a property manager virtual assistant. The Philippines provides a well-educated, English-fluent workforce that will work for about one-third the salaries of assistants in many Western countries. Partner with us today.