In the highly competitive real estate landscape, it's essential for professionals to remain organized, effectively manage leads, and foster strong client relationships. Keap, previously known as Infusionsoft, is a powerful tool that can assist real estate agents and brokers in achieving these objectives. Although not explicitly designed for real estate, numerous professionals in the field have found significant value in utilizing Keap's CRM and marketing automation capabilities. In this article, we'll delve into the advantages of employing Keap in real estate and how it can help streamline your operations, enhance lead generation, and secure more deals.
Effective Lead Management and Nurturing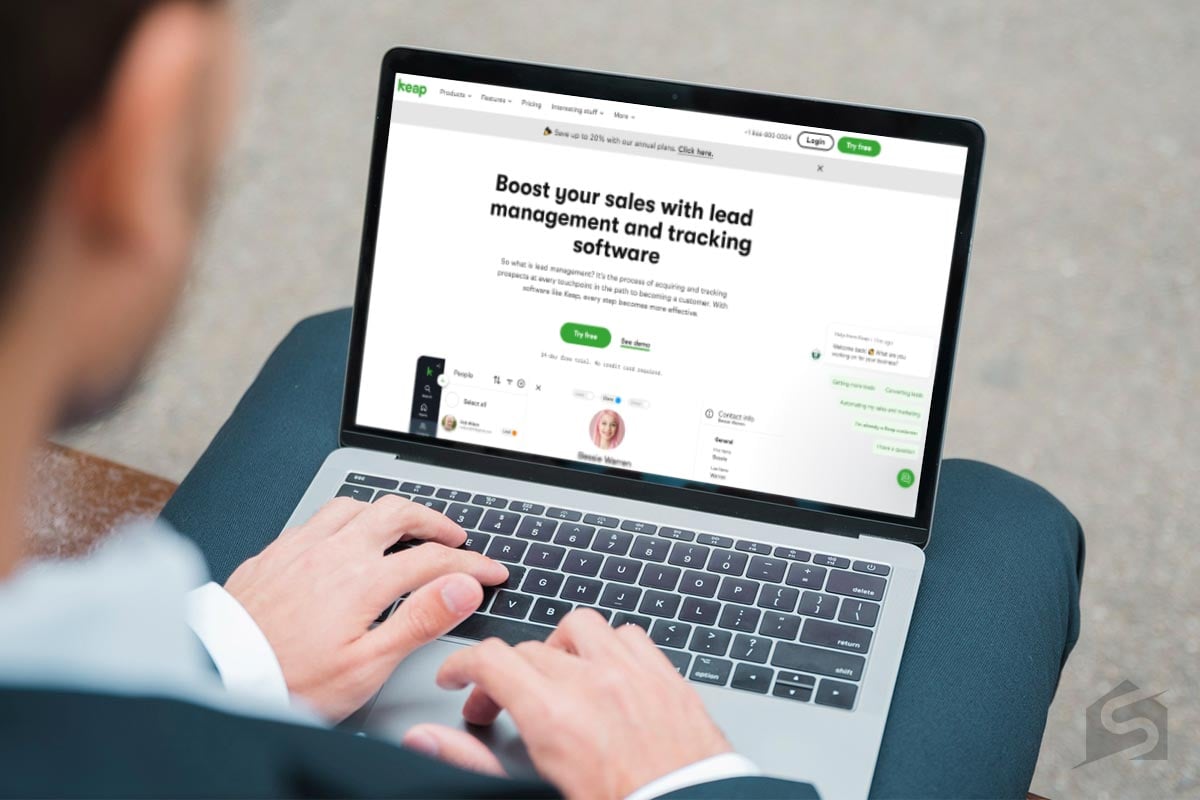 The prosperity of your real estate business is heavily reliant on your capacity to generate, manage, and nurture leads. Keap's CRM system facilitates the capture of leads from various channels, such as social media, online advertisements, and email marketing initiatives. By consolidating all your leads in a single centralized database, you can effortlessly track their progress and execute targeted marketing strategies.
With Keap's marketing automation functionalities, you can craft personalized follow-up messages, reminders, and emails to nurture leads and maintain brand awareness. Automating these tasks enables you to save time and concentrate on cultivating solid relationships with your leads and clients.
Efficient Email Marketing Campaigns
Keap provides an extensive array of email marketing tools, encompassing pre-designed templates, autoresponders, and reporting capabilities. You can employ these tools to develop targeted email campaigns that advertise your listings, disseminate market updates, or distribute personalized newsletters to your clients. By monitoring your email campaigns' performance, you can fine-tune your marketing approaches and enhance your open and click-through rates.
Simplified Pipeline Management
Monitoring leads throughout the various stages of the sales process is vital for a thriving real estate business. Keap's CRM features empower you to track your leads' progress, prioritize them, and allocate resources effectively. The platform also delivers insights into your sales performance, allowing you to make data-driven decisions and optimize your overall efficiency.
Task Automation and Time-saving
A primary advantage of using Keap in real estate is the capacity to automate repetitive tasks. Automating tasks such as assigning leads to team members, distributing newsletters, or updating contact records enables you to save time and focus on more crucial aspects of your business, like showcasing properties or negotiating transactions.
Smooth Integrations
Keap can seamlessly integrate with a multitude of third-party tools and software, including real estate listing platforms, social media management tools, and analytics tools. These integrations allow you to oversee multiple aspects of your real estate business within a single platform, streamlining your workflows and enhancing your overall efficiency.
Keap (Previously Infusionsoft) vs. Other CRM Platforms
To assist you in determining the most suitable CRM platform for your real estate business, we'll compare Keap (previously Infusionsoft) with some of its renowned competitors: HubSpot, Zoho CRM, and Salesforce.
Keap (Previously Infusionsoft) vs. HubSpot
Both Keap and HubSpot offer CRM and marketing automation tools that can benefit real estate professionals. While Keap targets small businesses and entrepreneurs, HubSpot caters to businesses of varying sizes. HubSpot provides a free CRM with basic features, which may be appealing for those on a limited budget or just entering the industry.
However, Keap's marketing automation features are generally more advanced than HubSpot's, making it the superior choice for businesses seeking sophisticated automation capabilities. Additionally, Keap's pricing structure is more versatile, with various plans available to accommodate different business requirements, whereas HubSpot's pricing can escalate as you grow and require more advanced features.
Keap ((Previously Infusionsoft) vs. Zoho CRM
Zoho CRM is a favored choice for small and medium-sized businesses, offering an extensive range of features and integrations. Similar to Keap, Zoho CRM encompasses lead management, email marketing, and automation capabilities. However, Zoho CRM's user interface is often regarded as more user-friendly and intuitive, making it simpler for new users to learn and navigate.
On the contrary, Keap's marketing automation features are typically more extensive than Zoho CRM's, enabling greater customization and advanced automation workflows. While both platforms present competitive pricing, Zoho CRM has a free plan with limited features, making it an attractive option for businesses with constrained budgets.
Keap (Previously Infusionsoft) vs. Salesforce
Salesforce is a prominent CRM platform utilized by businesses of all sizes, including enterprise-level organizations. It offers a broad range of features, such as lead management, email marketing, and advanced analytics, beneficial for real estate professionals. However, Salesforce is generally more complex and can be daunting for small businesses or those new to CRM platforms.
Conversely, Keap focuses on small businesses and delivers a more user-friendly experience. While Salesforce provides more comprehensive features and customizations, it also comes with a heftier price tag, which may be prohibitive for some real estate professionals. Keap's pricing is more accessible, and its marketing automation capabilities are better suited for small businesses aiming to streamline their operations.
Conclusion
In conclusion, Keap, previously Infusionsoft, offers a potent suite of CRM and marketing automation tools that can be highly advantageous for real estate professionals. By leveraging Keap for lead management, email marketing, pipeline management, task automation, and integrations, you can streamline your operations, generate more leads, and ultimately, close more deals. Although there is a learning curve associated with Keap, the potential benefits for your real estate business make it worth considering as a valuable addition to your toolkit.