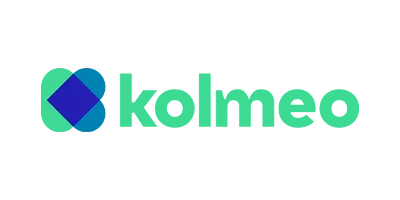 Kolmeo is a property management software that helps the next generation of agencies, owners, and tenants love property management by transforming day-to-day tasks and making them more engaging, productive, and fun. With Kolmeo Pro, agencies can create a better, more intuitive, and engaging experience for staff and customers, leading to improved margins, better growth, and stronger relationships. Owners can connect with the perfect agency to help find tenants, move them in, and manage their portfolio, while tenants can easily search for local service providers to get repairs done. Kolmeo's mobile design gives property managers the freedom to work how and where they want, with tailored and customizable roles and permissions to make tasks easier and more efficient. Kolmeo is here, there, and everywhere to help you love property management.
Agencies Overview
Kolmeo is a property management platform that aims to streamline the workflow and automate daily tasks for agencies. It offers cost-effective, enjoyable and future-proof features for agencies, tenants and owners. The features include:
Tracking requests for maintenance, rent reviews and payments.
Scheduling property inspections and syncing with calendar.
Managing portfolios, user accounts, permissions and KPI's.
Reporting dashboards for campaigns and NPS.
Integration with other property marketing and document templates.
Mobile-first design for on-the-go work and seamless integration with existing tech.
Tenants Overview
Kolmeo is a property management platform that offers various features for tenants to make their rental experience more streamlined and efficient. The features include:
Ability to log requests and track progress on maintenance and repairs
Direct messaging with property managers
Ability to update personal information and pay rent through the platform
Option to transfer lease to new tenants
Provide feedback to property managers
View all documents and communication with property managers in one place.
Owners Overview
Reporting dashboards to view property performance
Personalized communication with property managers
Tracking of property maintenance requests
Access to property maintenance services through network of trusted suppliers
Requesting appraisals for selling property
Approving incoming tenants through the app
Inspection reports with uploaded images in real-time.
Kolmeo does not provide pricing information on their website, but interested customers can contact them to learn more. The company offers a range of property management services and the cost may vary depending on the specific needs and requirements of the customer. To connect with Kolmeo and find out more about their pricing, visit their website.
Can a virtual assistant use Kolmeo to assist a property management business?