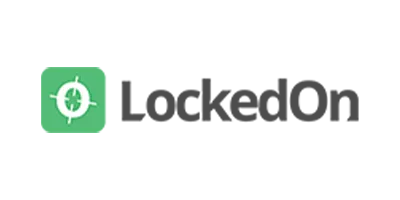 LockedOn is a leading provider of real estate software that is loved by agents everywhere. With a dynamic team of developers, support team members, real estate trainers, marketers, and designers who are dedicated to building amazing technologies that enrich the lives of real estate agents.
With decades of real estate knowledge, the team members have coached Australia's largest real estate franchises, worked day-to-day in real estate agencies, and built the marketing resources used every day by thousands of agents.
LockedOn platform is based on innovative technologies that allow us to create better features and deliver a fast, reliable system that grows alongside your business.
At LockedOn, we believe that creating and delivering a real estate software platform is only step one for client success. That's why its features focus on creating letters, templates, and results-focused training that goes beyond just software. This approach is why so many Number One agents call LockedOn home.
LockedOn is a powerful real estate software that offers a wide range of features to assist real estate agents in managing their clients, properties, and tasks. Some of the key features include:
Client management: Allows agents to manage their buyers, sellers, enquiries, and add notes and track every detail. It also includes advanced searching and bulk actions.
Property lifecycle: Allows agents to manage every property from potential to sold. It includes tracking of property activity, open homes, features, portal uploads, and more.
Tasks & automation: Allows agents to build and set automated action plans with templates for clients and properties, and install pre-built packs with a single click. It helps in systemizing the agency.
Triggers: Automatically completes tasks based on actions within the CRM, such as OFI follow-up or post-enquiry welcome.
QR Check-in: Allows attendees to easily register their details and feedback by scanning a unique QR code at open houses.
Vendor Reporting: Keeps sellers up-to-date at every step of the way.
Bulk communication: Allows agents to create and send targeted bulk emails, SMS messages, and letters to their contacts, with powerful data merging and settings.
Trust accounting: Seamless integration with Guardian by Inhabit, allowing agents to easily conduct their agency's trust account requirements.
LockedOn mobile: Allows agents to search and update their CRM on the go, including caller ID and open house check-ins.
Agency reporting: Includes a full suite of detailed reports that cover all aspects of the business, from the sales cycle to communications and more.
Powerful marketing tools: Includes Digital pre-listing kit Plus, Agent profiles sites Plus, Property microsites Plus, and Buyer portal.
Agency websites, settings & customizations, integrations, and support & training are some of the other features that LockedOn offers.
The pricing for LockedOn CRM appears to have different tiers, including a Starter plan, Plus plan, and an Enterprise plan. The pricing for each of these plans is not specified and interested users are encouraged to contact the company directly for more information. The Starter plan includes the core LockedOn platform that allows users to automate, list, and sell, with a contact limit of 15,000, bulk communication, automated tasks and follow-up, automation with Triggers, lead processing, portal uploads, and standard integrations. The Plus plan includes everything in the Starter plan, plus additional features such as up to 50,000 contacts, digital pre-listing kit, property microsites, articles & testimonials, advanced image editor, and access to the company's beta program. The Enterprise plan is intended for groups, franchises, and start-ups, and includes custom development and extensions, franchise/multi-office support, and advanced platform consulting.
Can a virtual assistant use LockedOn to assist a real estate business?