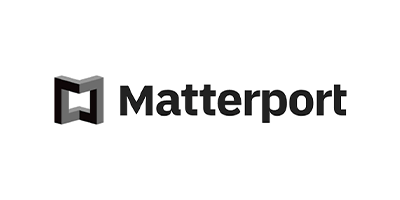 Matterport is a spatial data company specializing in digitizing and indexing physical spaces to create an accurate and immersive digital twin. Their all-in-one 3D data platform allows users to create a digital replica of a space that can be used to design, build, operate, promote, and understand any building or environment. The company's platform helps customers realize unforeseen efficiencies at every stage of a space's lifecycle, including design, construction, promotion, operation, insurance, and repair.
Matterport has helped thousands of businesses in over 150 countries to optimize their physical spaces, ranging from startups to the world's largest companies. The company's platform has enabled these businesses to reduce the time and costs associated with capturing existing conditions, documentation, field validation, and collaboration.
Founded in 2011 and headquartered in Sunnyvale, California, Matterport has six global offices, including San Francisco, Chicago, Kansas, London, and Singapore, to provide local sales and support assistance to its customers. The company has over 250 employees who are dedicated to innovating and supporting the digitization of the built world.
Matterport offers a range of features that allow users to create, edit, and share 3D digital twins of physical spaces. Here are some of the key features of Matterport:
3D Capture: Matterport's proprietary technology uses a combination of 3D cameras and software to capture physical spaces in high-definition.
Virtual Tours: Users can explore and navigate 3D models of physical spaces in virtual reality (VR) or on a computer screen, allowing them to experience a space as if they were physically there.
Measurement Tools: Matterport includes a range of measurement tools that allow users to accurately measure distances, areas, and volumes within a space.
Floor Plans: Matterport can generate detailed floor plans from 3D models, allowing users to see the layout of a space in 2D.
Virtual Staging: Users can add virtual furniture and decor to a 3D model of a space, allowing them to visualize how it could look with different styles and arrangements.
360-Degree Video: Matterport can create immersive 360-degree videos of physical spaces, allowing users to experience a space from all angles.
Collaboration Tools: Matterport allows multiple users to collaborate on a project, making it easy to share and edit 3D models of physical spaces.
Analytics: Matterport includes analytics tools that allow users to track engagement and measure the impact of their 3D models.
Integrations: Matterport can integrate with a range of third-party software and platforms, making it easy to share and distribute 3D models of physical spaces.
These are just some of the exclusive features offered by Matterport. The company continues to innovate and add new features to its platform, making it a versatile and powerful tool for a range of industries and applications.
Matterport offers four different pricing plans with varying features and capabilities.
Free Plan: This plan is completely free of charge and includes access to basic features such as content creation tools, cloud-based storage and hosting, and the ability to take measurements. However, it is limited to only one active space and two active users, and it only works with Matterport for Mobile and supported 360 cameras.
Starter Plan: Priced at $9.99 per month, this plan includes all the features of the free plan, with the ability to share and embed content anywhere, publish to Realtor.com and Google Street View, and access schematic floor plans and MatterPak technical files for an additional cost. It allows for up to five active spaces and two active users.
Pro & Business Plan: The most popular plan, priced at $69 per month, includes all the features of the Starter Plan with additional capabilities such as automatic face blurring, schematic floor plans with express delivery, export space traffic analytics reports, and access to Matterport BIM files and TruePlan for Xactimate add-ons (for compatible camera types). It allows for up to 25 active spaces and five active users.
Enterprise Plan: Designed for large-scale businesses and global teams, this plan requires a quote from Matterport. It includes all the features of the Pro & Business Plan, along with enterprise-grade security, advanced admin features, collaboration tools built for enterprise teams, access to robust APIs and SDKs for enterprise-scale automation and integrations, and enhanced enterprise services. It also allows for an unlimited number of active spaces and users.
Can a virtual assistant use Matterport to assist a real estate business?