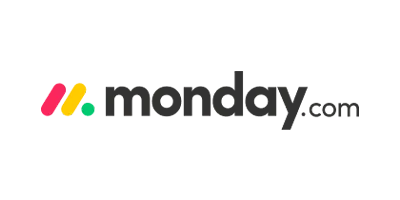 Monday.com is a work operating system (OS) that provides a platform for collaboration, communication, automation, and management of workflows. It was created to help teams and companies turn their work visions into a reality. The company was founded in Israel in 2012 by Roy Mann and Eran Zinman. The name "monday.com" reflects the idea that the platform is meant to make Mondays, traditionally seen as the least popular day of the week, a more productive and enjoyable day.
Since its inception, monday.com has grown rapidly, with more than 120,000 customers and over 1,000 employees globally. The company went public on June 10, 2021, with an initial public offering on the Nasdaq stock exchange.
Monday.com has received numerous awards and recognition for its innovative approach to work management and collaboration. It has been featured in various publications, including Forbes, The New York Times, and The Wall Street Journal. The company also has a podcast called "Startup for Startup," where they share insights and knowledge on building a successful startup.
Overall, monday.com is a platform that helps teams work more efficiently and collaboratively, equipping them with the necessary tools to efficiently manage their workflows and attain their objectives.
Some of the features of monday.com are:
Boards: Monday.com uses boards to organize and visualize your work. Boards are customizable, allowing you to create a structure that works best for your team.
Docs: Monday.com allows you to create and share documents within your team. You can also collaborate on documents in real-time.
Integrations: Monday.com integrates with a variety of other tools and services, including Google Drive, Dropbox, Trello, and Slack, making it easy to connect with the tools you already use.
Automations: Monday.com allows you to automate repetitive tasks and workflows, saving you time and reducing errors.
Files: You can store and share files within Monday.com, making it easy for your team to access the files they need.
Dashboards: Monday.com offers customizable dashboards that give you a high-level view of your team's progress and performance.
Kanban: The Kanban view is a widely used project management methodology that emphasizes visualizing work on a board, and Monday.com offers this feature to help users manage their tasks in a Kanban format.
Gantt: Gantt charts are a popular way to visualize project timelines. Monday.com includes a Gantt view that allows you to see your project timeline and dependencies.
Collaboration: Teams can collaborate in real-time using monday.com's collaboration features. Team members can share comments, files, and updates, mention each other, and communicate via video chat.
Monday.com offers a range of pricing plans designed to fit the needs of teams and organizations of all sizes. Here's a breakdown of the pricing plans:
Individual: This plan is free and includes up to 2 seats. It's designed for individuals looking to keep track of their own work. It includes up to 3 boards, unlimited docs, 200+ templates, and over 20 column types.
Basic: This plan costs $8 per seat per month (billed annually) and includes unlimited free viewers, unlimited items, 5 GB file storage, prioritized customer support, and the ability to create a dashboard based on 1 board.
Standard: This plan costs $10 per seat per month (billed annually) and provides access to all the features available in the Basic plan. Basic plan, plus timeline and Gantt views, calendar view, guest access, automations (250 actions per month), integrations (250 actions per month), and the ability to create a dashboard that combines up to 5 boards.
Pro: This plan costs $16 per seat per month (billed annually) and provides access to all the features available in the Basic plan. Standard plan, plus private boards and docs, chart view, time tracking, formula column, dependency column, automations (25,000 actions per month), integrations (25,000 actions per month), and the ability to create a dashboard that combines up to 10 boards.
Enterprise: This plan is designed for organizations seeking enterprise-grade features and includes all the features of the Pro plan, plus enterprise-scale automations and integrations, enterprise-grade security and governance, advanced reporting and analytics, multi-level permissions, tailored onboarding, and premium support. The pricing for this plan is available on request.
It's important to note that all plans offer unlimited workflows and collaboration, as well as iOS and Android apps. Additionally, all plans come with a 14-day free trial, so you can try out the features before committing to a paid plan.
Can a virtual assistant use Monday.com to assist a business?
Monday.com is a versatile work operating system that can be used by
virtual assistants
and
outsourcing
teams to streamline their workflows and collaborate more effectively. Its customizable boards, automations, and integrations with other tools and services make it an ideal platform for managing tasks and projects.
Virtual assistants can use Monday.com's Kanban view to visualize their tasks and progress, while its Gantt view can help them to manage timelines and dependencies. They can also use automations to automate repetitive tasks, such as scheduling appointments or sending follow-up emails, and save time.
Monday.com's collaboration features, including real-time commenting, file sharing, and video chat, make it easy for virtual assistants to communicate and collaborate with their clients and team members. They can share updates, assign tasks, and work together seamlessly in one central location.
For
outsourcing teams
, Monday.com can help to manage workflows and tasks across different time zones and locations. Its integrations with other tools and services, such as Dropbox and Google Drive, make it easy to share files and collaborate with team members. And its customizable boards and automations can help to streamline workflows and reduce errors.
Overall, Monday.com is a powerful tool for virtual assistants and outsourcing teams looking to manage tasks and projects more efficiently and collaborate more effectively.