Your team helps you succeed. They also help ensure that you enjoy what you do. The team takes on all the time-consuming behind-the-scenes tasks that aren't exciting. The best way to build a top-notch team is through offshoring in the Philippines. Offshoring can really up your game, according to Forbes.
Here are some tips for building that fabulous team.
Get Your Systems in Order
The first step is to organize your systems. Systems include your business plan and goals; brand and advertising; lead generation, database, referral systems; listing systems; and financial systems. You probably know how much revenue you want. Work backward from that to determine how many leads you'll need.
For example, suppose your revenue goal is $1 million. Experience tells you that you need 100 leads to equal a sale and that the average sale yields $20,000 in revenue. You'll need 50 sales and 5,000 leads to meet your revenue goals.
Then consider what staffing or technology you need to manage this volume.
Calculate the Costs
Next, consider the cost of building the team you require. One advantage of offshoring in the Philippines is the lower labor cost. Trained, hard-working real estate virtual assistants can do the job for a fraction of the cost of workers in countries such as the United Kingdom, United States, Australia, and New Zealand.
Filipino workers are also eager to work for firms in other countries and are accustomed to working during the hours required.
Hire in the Right Order
After you've determined your staffing needs and budget, consider all the functions that someone can perform online. You'll realize that most tasks, besides client meetings and in-person showings, are doable online. Then you determine what virtual team member to hire first.
Hiring a real estate virtual assistant who specializes in sales administration is generally the best place to start. The sales assistant can help you get other systems in order. The assistant can:
Get your databases in order and manage them
List properties
Design advertisements and keep social media current
Create contracts
Write letters
Once you've hired a sales assistant, consider hiring virtual accountants or bookkeepers, transaction coordinators, and video editors. Your specific goals and needs will determine which team member you'll want to hire next.
Hiring is a painless process when you work with an offshore staffing firm. The firm will provide you with resumes of already screened potential employees and help you set up interviews. The best firms will also offer onboarding help.
Learn to Manage Your Team
Communication is critical to achieving the most productivity from your virtual team. While email is great for many things, you'll probably want to add some communication tools to manage your virtual team effectively. Using tools that allow you to chat and video conference will help communications flow more smoothly.
Remember that your virtual staff is a part of your whole team, and the more you can involve them in your business, the more productive they will be. Share goals and priorities with them. Define expectations early in the relationship.
Cross-cultural communication works best when you take the time to get to know your team as human beings, says Forbes. The magazine urges companies to be patient during the initial stages of getting to know each other.
Choose the Right Offshore Company in the Philippines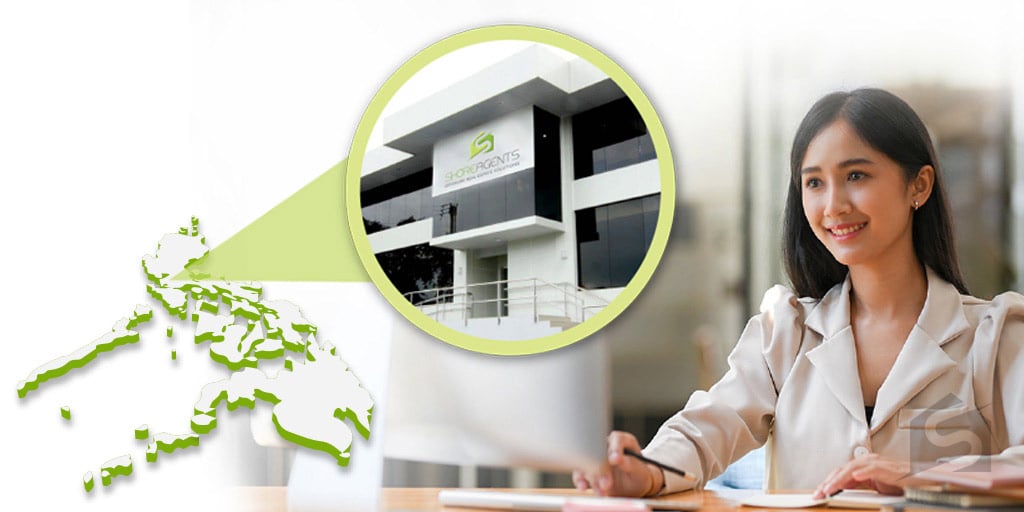 Your team's effectiveness depends upon choosing the right offshore staffing firm. The best companies will have the following characteristics:
Led by someone with real estate experience
A desire to work with you in achieving your goals
Established reputation and a good track record
Connections within the Philippines that enable them to find great people
A good working environment that engages and retains staff
ShoreAgents has these characteristics. An Australian-born director and former real estate business owner leads ShoreAgents. Indeed, ShoreAgents is the only BPO managed by a real estate director.
The company also operates the Shore Super Agent Training Academy and considers continuing education to be one of its top values. Real estate virtual agents empower each other to succeed and work well with each other and with clients to meet goals. Team members enjoy coming to work because they work with friends instead of merely co-workers. Their love of their work and its environment ensures they will stay with ShoreAgents and continue to be a part of your virtual team.
ShoreAgents has built a solid reputation, good connections within the Philippines, and an excellent track record. Clients report more efficient systems and higher sales volumes than before they took the plunge toward outsourcing. They say that ShoreAgents streamlined the process of hiring and managing their real estate virtual assistants.
Contact us today to find out how we can help you meet our goals.