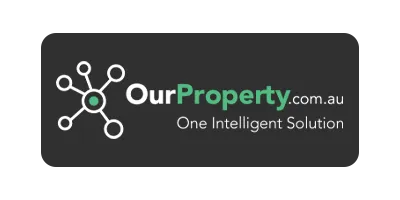 OurProperty is a cloud-based property management platform that automates repetitive tasks, increases work efficiency, reduces stress, and improves communication. With dedicated portals and apps for tenants, landlords, and tradespeople, OurProperty offers one intelligent solution for every aspect of your property management business.
This platform includes features such as maintenance management, inspections, arrears management, tenant acquisition, payments, lease management, and compliance. OurProperty also offers a state-of-the-art PM Inspect app for completing inspections and maintenance requests on the go.
Trusted by some of the most progressive businesses in Australia, OurProperty has been shown to increase profits, improve client experience, and lower stress. The dedicated team of experts is standing by to help with education, training, and support.
OurProperty is a comprehensive property management platform that offers a wide range of features to help streamline and simplify the property management process. Some of the key features include tenant acquisition, lease creation, maintenance management, payments, inspections, arrears management, compliance management, and more. The platform also includes a tenant app, campaign manager, and a dedicated arrears algorithm. Additionally, the platform offers features such as automatic reminders and alerts for compliance tasks, easy tracking and reporting to monitor the compliance status of all properties, and storage of all communications related to compliance. Overall, OurProperty provides a one-stop solution for property managers, making it easy to manage properties, tenants, and compliance with industry regulations.
The pricing for OurProperty includes a one-time cost of $2,950 which covers setup, onboarding, and training. This includes 20 personalised Zoom sessions with an automation specialist, data connection and import for one database, data audit and report for data cleansing, assistance with tradie onboarding, compliance data import, and 24/7 access to the OurProperty Online Training Academy. Additionally, there are fees for trades (2% fee paid by tradies, capped at $20 per invoice), SMS charges (12c per fully populated and automated SMS sent), maintenance outside of the platform (50c per invoice managed via OurProperty but invoiced outside of platform), and eSignature ($1 per document bundle regardless of the number of signatories).
Can a virtual assistant use OurProperty to assist a property management business?