Perhaps you've already taken the step of outsourcing a few small real estate tasks to a virtual real estate assistant? If so, you're probably reaping some of the benefits of outsourcing. You know you can save money and gain some time. But, what about outsourcing full-time employees? Outsourcing work done by full-time employees may seem a big leap, but it makes sense, particularly if you're outsourcing to the Philippines.
Business Process Outsourcing is Big Business
Business Process Outsourcing (BPO) is a major part of the Filipino economy and is growing exponentially from year to year. More than 1.3 million Filipinos work in the BPO industry. Real estate is one of the largest industries outsourcing to the Philippines. BPO is booming in the Philippines because clients are happy with the value they receive.
English is Widely Spoken
You'll need your virtual staff to speak excellent English to handle a full range of tasks. The Philippines is the third-largest English-speaking country in the world, with 95 percent of its people speaking English. Most Filipinos learn English in school and English is an official language of the country. All government and business notices are in English.
Filipino Culture is Familiar
Although the Philippines are in Asia, its culture is similar to the culture of Western countries. The Philippines was under Spanish rule for 300 years, followed by 50 years of American rule. Most Filipinos are Catholic Christians, which means they celebrate the same holidays as countries such as the United States, New Zealand, Australia, and most of Europe. Family and food values are also similar in the Philippines to those in Western countries.
Workers Are Well-Educated and Skilled
The Philippines has a large workforce of more than 43 million people. A high proportion of these people are highly skilled. The Filipino government provides several incentives for its young adults to continue their education, including tuition-free technical schools and colleges. Because offshore real estate work is such an important industry, many workers are available who understand and specialize in that industry.
Filipinos are Keen Workers
Filipinos are willing to work hard and are keen to work for businesses in Europe, the United States, New Zealand, and Australia. Because they live so close to the hot sun of the equator, they are accustomed to working very early or very late to avoid the heat. Getting up at 4 a.m. or working late into the evening to be on a client's schedule is fine with them.
Labor Costs Are Lower
Outsourcing work to a virtual assistant generally represents a significant cost saving over hiring someone in-house. The outsourcing provider pays all the overhead associated with the employee, including taxes and benefits. The outsourcing provider also assumes all the time and costs required to hire the workers and to ensure compliance with labor laws. Outsourcing also allows for scaling up or down with seasonal business fluctuations without having to worry about any labor issues associated with seasonal staffing.
Outsourcing in the Philippines, however, represents even greater cost savings than outsourcing in many other countries. Despite all the development and skilled labor in the Philippines, the cost of living is low relative to many other countries in the world. Because the costs are so low, companies can find highly skilled real estate virtual assistants for a fraction of the cost they would expect to pay for similarly trained workers in their own countries.
A Real Estate Outsourcing Firm Can Help
A real estate outsourcing firm based in the Philippines can provide the real estate virtual assistants your company needs to be successful. These assistants can perform many of the tasks of your full-time workers, including: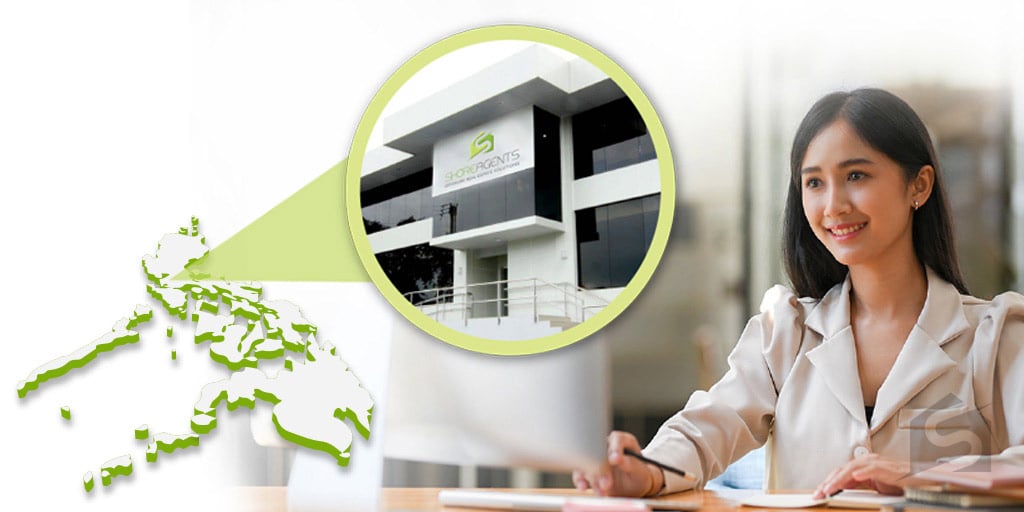 ShoreAgents provides offshore real estate solutions in the Philippines. You tell us what you want, and we'll bring you the talent to interview. You'll select the dedicated real estate virtual assistant to perform the duties of your full-time employee, but we'll handle all the overhead and compliance issues. They will start right away and work for your company from our office in the Philippines.
We can provide solutions for all aspects of real estate, including property management, property development, graphic design, marketing, administrative support, and bookkeeping and accounting. You save money and time, while your operations run smoothly. Contact us to get started today.