Property management involves various tasks, such as running background checks on tenants, handling tenant complaints, ensuring the property is adequately maintained, collecting rents, and marketing properties. The list goes on and on. You could overstress yourself trying to balance all these tasks while still seeking additional property management clients. Or you could seek an agency that provides outsourcing services for property managers.
Benefits
Real estate outsourcing property management services provide several benefits. The main one is to allow you to focus on the aspects of your business you enjoy while delegating the administrative details, such as sending emails, entering data, and managing a calendar. Another benefit is expertise. You probably aren't an expert at search engine optimization or writing compelling social media posts. But a real estate virtual assistant will provide the expertise you need.
Services
Virtual property management administrators can provide several vital services.
Managing Arrears
It's a fact of life that tenants sometimes fall behind on their rent. To manage cash flow, you need to manage your arrears. With all the other tasks, property managers sometimes fail to act quickly to implement disciplinary action when tenants fall behind. A virtual property management administrator can keep up with arrears daily.
Renew Leases
Being proactive about renewing leases gives you more options. You can begin negotiations with the current tenant earlier so that if they decide to vacate, you'll have a new tenant right away. A virtual property administrator can jumpstart these negotiations.
Listing Properties and Scheduling Appointments
Listing properties can often be time-consuming, especially in the digital age. The American Apartment Owners Association features a survey in which 40 percent of prospective tenants said they want to continue to be able to tour apartments virtually even after the pandemic. A virtual assistant can load listings on any platform and post your virtual tours.
The assistant also can schedule appointments for those qualified tenants who want to view the apartment in person.
Create Invoices and Receipts
Invoicing property owners for your services is critical to cash flow. For most property managers, however, bookkeeping and invoicing are boring. Likewise, providing receipts for rent payments isn't an exciting task either. However, a virtual real estate assistant can create and send invoices and receipts, leaving you time to pursue more interesting tasks.
Dealing with Tenant Transitions
When tenants vacate the property, a whole new set of tasks emerges. You must find another suitable tenant and work to coordinate the vacating and arrival. A lot of communication is required. You also have to ensure the vacating tenant understands their responsibilities for cleaning the apartment and shutting off utilities. Then, you'll need to return the deposit, less any deductions for damages. You'll also need to collect the deposit from the new tenant. A virtual assistant can handle most of these tasks for you, including advertising for the new tenant, handling the applications, and running the background and credit checks. They can handle all the communications and return the deposits. They can create the appropriate documents for the new tenant to sign.
Basic Bookkeeping
A virtual property management administrator can do basic bookkeeping tasks to help you keep track of all the expenses incurred in managing the property. A virtual assistant can keep track of these expenses as they happen so that you always have a good idea of where you stand.
Create a High Touch Environment
A virtual assistant can help you keep in touch with those essential to your operation's success — tenants, contractors, and property owners. They can check your email and voice mail throughout the day to ensure people receive a speedy reply. Answering people right away can improve their perception of your services.
Finding a Virtual Property Management Administrator
You could run an ad, sort through applications, conduct interviews, and hire a property management administrator yourself. However, hiring is time-consuming.
A real estate outsourcing firm can help you find a dedicated virtual property management administrator. It can handle all the advertising and recruiting required to get them on board and help you quickly. Outsourcing is almost always less expensive than hiring an in-house employee because you have no overhead. The outsourcing firm pays all the required taxes and benefits. It is also responsible for following all the labor laws.
Outsourcing to a firm located in a low-cost country can be even more cost-effective. You'll find professionally trained assistants at a fraction of the price you'd pay in a higher-cost country.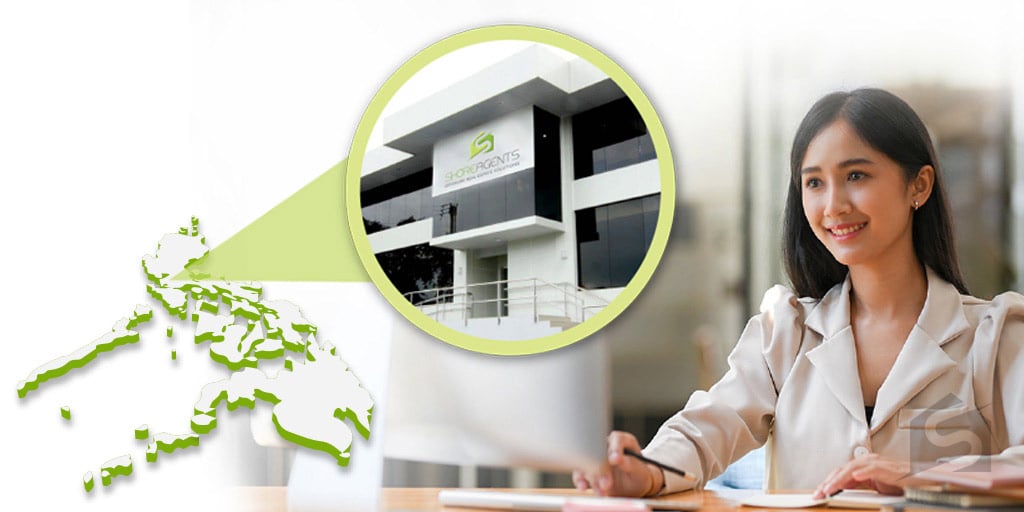 ShoreAgents provides offshore staffing solutions to the real estate industry, including property management administration. We are located in the Philippines. Filipinos are hard workers, fluent in English, and keen to work schedules that meet clients' needs in other parts of the world. The cost of living in the Philippines is lower than in much of the developed world, so you'll find top-notch talent for an affordable price.
Are you ready to delegate your business details and devote your time to more exciting tasks? Contact us to start your journey.