A professional real estate virtual assistant is an essential building block in a real estate Utopia. A real estate Utopia is an agency that provides a near-perfect experience for all its members. It allows you the opportunity to earn the profits you desire without overworking. It allows your producers to spend more time with clients, close more deals, enables your local support staff to balance their work-life and home-life, and avoid burnout, while giving you the opportunity to earn the profits you desire without overworking.
The Right Skills
Of course, the professional virtual real estate assistant can only be a building block if you can find the right fit for your agency. You want someone who specializes in real estate and who has the right skills for the job. For example, suppose a large part of the job generates real estate leads. In that case, you'll want to find someone adept at social media marketing, website optimization, making sales videos, and loading and uploading MLS listings.
If the job is coordinating transactions, you'll want someone who can multitask, stay organized, and interface with all those involved. Likewise, if you want someone to keep your books, you'll want someone with an accounting or bookkeeping background who also understands real estate.
The Steps
To find the right professional real estate virtual assistant, you'll first start off with a job description, listing the duties and skills required. You'll also determine your budget. Then you begin your search.
Search Approaches
Writing an advertisement
You could approach your search in several ways. You could write an advertisement yourself and post it on your website and on job search sites, such as Monster.com and ShoreAgents Careers. Then you would sort through the applications, choose some to interview, negotiate a salary, and then make a hire. The downside is that you'll receive many applications, and nothing guarantees that any will be the right fit. You'll also spend a lot of time if you take this approach.
Asking your network
Another approach is to ask your network for referrals. You could start by asking on LinkedIn or Facebook groups for business owners or those in your industry. This alerts your competitors to what you're up to and may not yield any results.
Using a freelancer marketplace
Another approach is to use a freelancer marketplace. Freelancer marketplaces allow freelancers to pitch their services to you. They would give you some idea of the applicant's sales skills, as well as administrative skills. However, you'll have to sift through a lot of applications, many of them from totally unqualified people. You'll also have to go through that company's messaging service to talk with them, which may not work smoothly. Also, marketplaces typically take a cut of the freelancers' earnings, which means the fee they quote you will be increased to cover this cost. Finally, you have no guarantee that you'll find a freelance virtual assistant who has the specific real estate skills you seek.
Using an online assistant service
Alternatively, you could use an online assistant service, which is essentially an employment agency for virtual assistants. While using a service saves you from posting an advertisement yourself, you'll still choose who to interview. Also, a generic online assistant service may not necessarily provide you with candidates who specialize in the real estate industry. An assistant who specializes in real estate can make a much more significant contribution to your real estate Utopia than one who is a generalist. Finding someone already trained in this specialty can save considerable onboarding time.
Using specialized firms
Finally, you can look for your professional real estate virtual assistant through firms that only provide virtual assistants for real estate. Specialized firms are more likely to provide trained assistants who can excel at their tasks and put you on your way to a real estate Utopia. They also will sort through the applications for you and present you with candidates to interview.
Consider Geography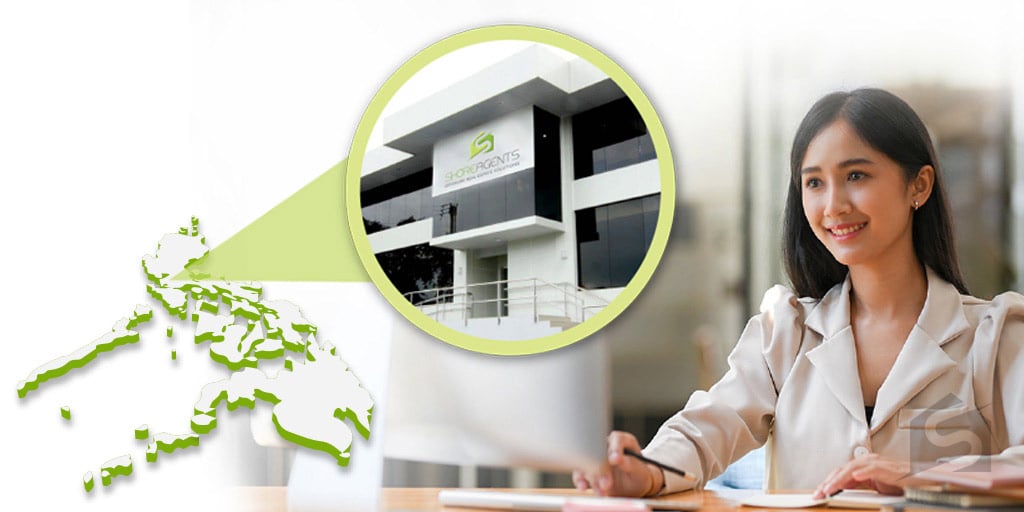 You may think geography is unimportant in a search for a virtual assistant. After all, a professional real estate virtual assistant can perform their tasks anywhere, whether down the street or around the world.
However, geography is critical in how much you'll pay for our assistant. If you are in the United Kingdom, United States, New Zealand, or Australia and you look for assistants from among your own citizens, you'll pay the going labor rate in that country. But, if you look for assistants in countries with a lower cost of living, you'll save money.
Consider Language and Culture
Finally, you'll want a real estate assistant that speaks your native language and exists within a culture with a strong work ethic. The Philippines is an excellent location to search for a professional real estate virtual assistant. Filipinos speak excellent English, and they want to work hard to help foreign businesses succeed.
Summing Up
The best place to find a professional real estate virtual assistant is through a firm that specializes in providing offshore staffing for the real estate industry in the Philippines.