Property Management Software
Using the Right Property Management Software Makes a Difference
The property management side of your real estate business is critical to your success. You'll need to keep a firm grip over your accounting plan, plus you have to see how well your properties are performing. You also need to collect rent from people, plus you have to enforce the collection of debt and other things you are owed from people. Managing your expenses with vendors, utility providers, and other parties will also be vital to your success.
You have to communicate with your tenants, your vendors, and all others associated with your properties. Anything that helps you see how well your business is running and can review trends on the market will also be a positive. Property management software will assist you in getting in touch with everyone in your building. You'll keep tabs on what is happening in the business when you have a program that fits.
The right property management software will make a true difference in your business. You have to use software that is easy to follow and manage all the tasks you wish to serve. You'll also need a program that you can teach to people you outsource your work if necessary. Our offshore workers at ShoreAgents can assist you with all your management software needs.
What Can You Get Out of Property Management Software?
Property management software helps support the property management side of your business. You can utilize such a program to review your contracts, your vendors, and other points surrounding your business.
Your program should incorporate multiple features for your convenience. These include points like these:
An online order portal
In-house maintenance support
Website creation tool
Vacancy dashboard
Marketing campaign support, including the promotion of vacancies
Comparison tools, including for comparing your property with others in your area
Communications for residents and leases
Accounting reports, including details on debt collections
Online payment support
The functions that your property management software program can utilize will make a difference in your success. But it helps to know what you're going to require out of your program.
Check on the features the program you wish to use features, and you'll find it easy for you to manage whatever you wish to operate. Most software websites will provide details on how you can use the program and what functions are available. Anything that lets you see what works is always a plus to hold.
What Programs Are Available?
You've got an assortment of quality property management software for you to utilize. Here's a look at some of the best choices.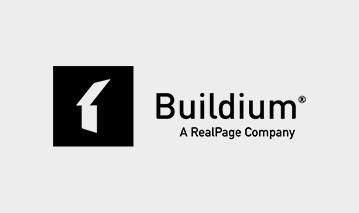 What Is the Pricing For Property Management Software?
All property management programs come with different values. The expense may vary based on the package you use and how many units you manage.
For example, if you have a hundred units for rent in your property, you might spend about $100 a month on your program. The cost per unit may decline when you add more units.
You might also have to spend extra on some functions, including screening systems and setup expenses. These added costs can become tough, especially if you don't check on what a program has before you start. Review the pricing details on your program before you start.
What Is the Best Property Management Software?
All of these solutions are useful when you're aiming to find a property management software program you can trust. But the best one for your business should be one that your team understands and can use. The program should be streamlined and easy to adjust as necessary.
Your software shouldn't take much time to use. It has to be straightforward and ready to work when you are. The best software will help you complete your work fast.
The software must help facilitate what you need through whatever process you wish to complete. Whether it entails finding new tenants or renewing leases, your software should be ready for use.
The most important part of the software is that it is relevant, and you understand what fits. Every program has unique features and focuses on different aspects of the management process. Choosing a program that fits your business and gives you extra help is a necessity for your success.
What Software Should I Use In My Property Management Business?
The best software is cloud-based, as it is easier to find. Cloud-based software lets users access applications on a shared computing system. The program is accessible on any online connection, provided the user has the software installed on one's computer and has an account for logging in to the system.
Cloud-based software is easy to use, plus it provides a simple approach to work. But you could still consider using a server-based software program like Sherlock if you have a dedicated business setup that requires privacy.
It is your choice to see what fits when you're trying to manage your property. But you should aim to use cloud-based software if possible.
Is Mobile Software Necessary?
Most property management programs are available for mobile use. These include programs you can access through a mobile app or a browser on a Windows Phone, Android, or iOS device.
A mobile version of the program lets you keep tabs on your property and payments while on the go. It should be cloud-based so that you can access it anywhere you travel.
What Is the Best Software If I Want to Use Virtual Staff?
You need to use cloud-based software if you're going to have virtual staff members utilize your program. Cloud-based software is easier for people to access and download. Your offshore workers can use their login data from any computer and start working on whatever tasks you require.
Most of the top property management software programs are cloud-based choices. PropertyMe, Property Tree, and Rent Manager are among the best ones you can find.
But any cloud-based program you use should be one that your employees can use without a struggle. You should provide training and materials for your offshore workers. The data should help people see what you want them to do and how they're going to complete those tasks.
You can produce tutorials for your workers to see what they should be doing when using your software. Think about the functions your workers are more likely to utilize, and work on your plan from there.
Will My Virtual Staff Be Able To Use My Property Management Software?
The answer depends on whether there is enough online training to help people see how the software works. Educating your workers about how your software works and what they can get from a program is essential to your success.
You could also ask your workers about whether they have prior experience with the software in question. You can discuss one's previous projects with the software and how well that person has been using a program.
You could also have someone test your software program and see how it works, but that would be up to you. Testing is essential, especially if you wish to plan something easy to run.
Ask Us About Outsourcing With Your Software
It is great to see how well property management software can work, but it helps to see how well something works. You have to use a software program that runs well and gives you the control you deserve.
You can ask us at ShoreAgents about what you are doing with your software and how you're going to make it work. We can help you get in touch with offshore workers who can utilize whatever property management software you want them to run.
We have been serving people throughout the world with all their offshoring needs. Our property management work can facilitate all the projects you wish to complete. But it can be even better if you have the right software on hand. Let us know what software you want us to utilize, and we'll find a plan that fits your system and is easy to follow.
We can link you to our offshore workers, who can discuss plans on how they're going to use the software you want them to utilize. You can start your work today by asking us for help with your work project. We'll see that everything runs right and that you have a sensible plan for keeping your business moving forward.
Still want to know more about our services?