A lot of things change when you decide to outsource and take on a real estate virtual assistant. Yeah, you've heard me say it's excellent for your business, and you can get much more done. But the main thing that needs to change is your technology to cloud-based software like PropertyMe.
You can't have everything on a physical computer when your staff are in a different country.
That was why I decided to switch to PropertyMe.
Working remotely is very different to having all your staff onsite. It would be best if you become a master of using the web for file sharing and access. That means getting rid of your server-based trust account software like the old version of Console. It just doesn't make sense to use server-based tech when you're working globally.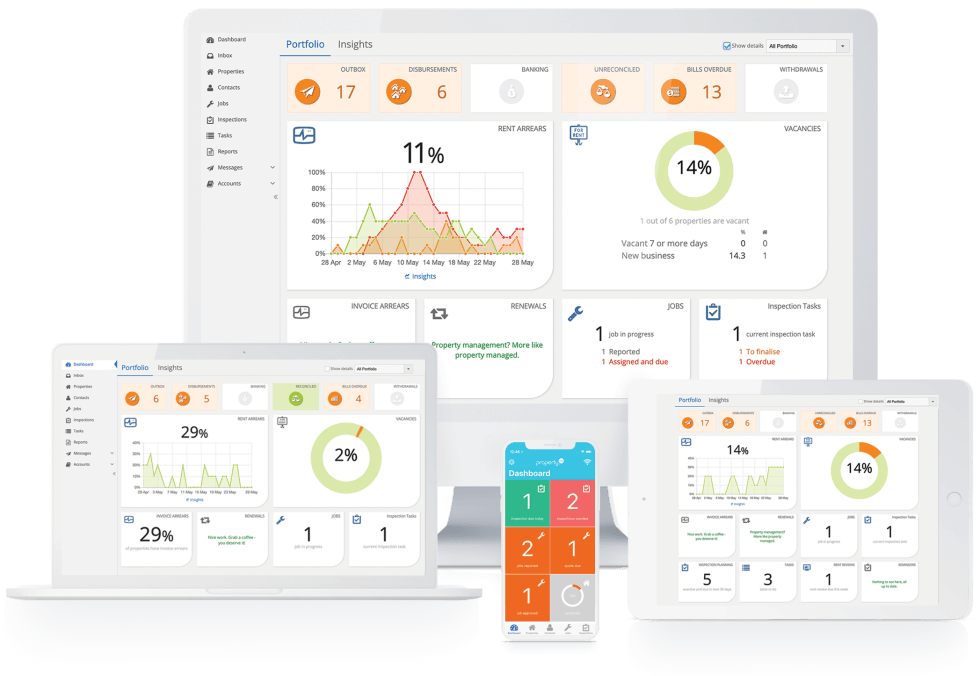 My outsourcing journey started as a way to reduce costs and increase efficiencies. People often don't realise just how much more efficient your staff can be with their own dedicated real estate VA. I was able to relieve my property managers from tasks that they were way too valuable to be doing, like sending out entry notices, lease renewals and processing applications. Those things should be done by someone who is just as bright but costs less, i.e. a virtual property management assistant.
But starting on that journey meant changing up my tech. I had to get rid of my server-based applications. I hadn't heard of PropertyMe before researching options, but it immediately stood out as a good contender. It's cloud-based, which is precisely what I needed, and it's designed for the Australian market and accounting system.
Once I made the switch, I found that PropertyMe had many other capabilities that hadn't even been on my radar. The more I used it, the more I found it could do. The opportunities for streamlining my business by using its features were endless.
I hadn't intended to go cloud-based, it was just a consequence of outsourcing, and I'm glad I did. Things I had never thought possible suddenly became easy.
One thing I had always dreamed of was to have rental receipting completed so that then the offshore team could then go straight on to chasing up arrears. The way that you can receipt rent in Property Me was the easiest I have ever seen. Within months, I had achieved my goal and got it working.
Another cool feature was the routine inspections and reporting. We set it up so the property managers could take photos while out in the field and make a few small notes in PropertyMe. Then their real estate VA would complete and expand on the detail, finish the report, and send it out on the same day. In some cases, we were sending out inspection reports within an hour!
Property Me also allowed us to create a system where lease renewals could be completed with almost no involvement from the property manager. We linked a JotForm into the lease renewal template that would trigger depending on whether the tenant was going to stay. If they wanted to renew with an increase or leave it the same, this also happened with the owner. We set up another trigger so that if the owner decided they wanted to sell, they would get diverted into the sales funnel. This system is so great! I now show it to all our PropertyMe users.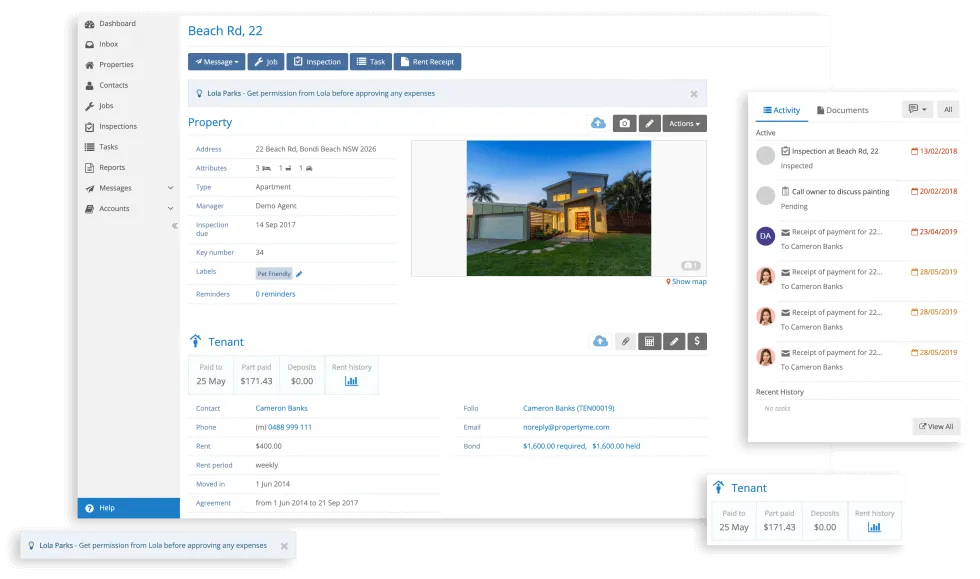 Business owners are sometimes wary of moving away from server-based solutions. They are nervous about things like security, downtime and connectivity. These are valid concerns, particularly around security. We have an obligation to protect the data of our clients, especially when it comes to banking and accounting. The reality is that cloud-based tech is just as secure as anything in your office. In fact, it's more secure. There is no one point of failure. If you have a power surge in your server room, you can risk losing everything. How confident are you that your backups are working? Cloud-based tech eliminates issues like that.
There are loads of other benefits to moving to the cloud. Price is number one, of course. There's usually a relatively low monthly fee compared to setting up with one of the legacy server guys. They're also easier to use and don't require staff to go off for a 3-day training course. They easily integrate with other essential apps like bank feeds and contracting software.
And, of course, there's connectivity. You can quickly check on anything from arrears to monthly sales anywhere in the world. It's great to be able to whip out your phone and see how your profit is looking when you're sitting down at the pub on a Friday night.
If you are considering implementing offshore staff, make sure you choose a cloud-based trust account program. For me, the answer was PropertyMe, although plenty more are offering different solutions. See for yourself and check out all the PropertyMe features.