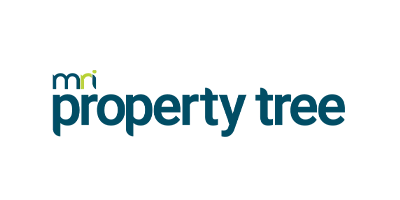 MRI Software is a leading global provider of innovative real estate software solutions. Founded in 1971, we offer a comprehensive and flexible technology platform to meet the unique needs of real estate businesses. With a strong ecosystem of partners, we help our clients gain a competitive edge in the global commercial and residential markets. Our headquarters are based in Cleveland, Ohio and we have a worldwide footprint covering EMEA, the Americas, and APAC, serving over 17,000 clients in 170+ countries. Our mission is to empower clients to take charge of their businesses and we have a commitment to work-life balance, competitive benefits, and a challenging yet rewarding culture.
At MRI, we believe in the freedom to choose and understand that no one knows your business better than you. Our leadership team has years of experience and our mission is also to strengthen and advance underserved communities globally through our MRI Software Foundation.
MRI PropertyTree Features
Managed Services
The features of MRI PropertyTree's Managed Services, Lease Administration, Free Accounting, Asset Management, and Recurring Professional Services are:
Managed Services: Data Management (data normalization, validation, and workflow, data mapping, scalability) to eliminate errors and increase investor confidence.
Lease Administration: Automation, expert advice, lease abstraction, lease audits, lease compliance, and lease accounting to improve efficiency, reduce errors, and focus on strategic objectives.
Free Accounting: Full-service fee accounting (monthly financial statement preparation, electronic submission services, budget preparation, operating subsidy calculation, FDS preparation and submission, VMS submission, and financial statement consulting) to increase audit confidence, provide oversight, and free up staff time.
Asset Management: Helps maximize the value and minimize the risk of assets (property, real estate, stocks, bonds, etc.) for owners, investors, lenders, and public agencies with services like direct asset management, shadow asset management, subordinate loan administration, transaction support, and consulting services.
Recurring Professional Services: Cost-effective, budget optimization, priority access to specialist teams, service-level agreements, monthly status reports, performance analysis, and monthly insights into technology performance to provide efficient and effective services for MRI systems, enhance end-user productivity, and provide peace of mind for the customer.
Cloud Services
MRI Cloud services provide secure and reliable access to MRI Solutions' technologies. The services simplify operations, offer total control over data and operations, provide cost efficiency, leverage the expertise of trained experts, and offer peace of mind with robust security measures and data backup. Two flexible offerings are available, Cloud Services and Dedicated Cloud Services, each with its own set of features such as application hosting, support solutions, data backup & disaster recovery, robust security, and training & implementation. Dedicated Cloud Services include additional features such as version control, process isolation, and designated support contacts.
MRI Property Tree offers flexible and affordable pricing plans that are designed to fit the needs of both large and small property management agencies. Prices start at $120 per month, excluding GST, and include unlimited users, all core features, award-winning support, dedicated onboarding, training and webinars, automated product updates, enterprise-level data security, anytime, anywhere access, commercial properties, unlimited trust accounts, owner and tenant portals, unlimited document storage, customised configuration, and full access to reporting.
With Property Tree, you'll have everything you need to grow your business better and faster. That's why it's trusted by thousands of leading real estate agencies. If you would like to learn more about MRI Property Tree's pricing options, please feel free to request a quote. Our team is always available to help you make the best decision for your business.
Can a virtual assistant use MRI PropertyTree to assist a property management business?