In the fast-paced world of real estate, managing finances effectively is essential for success. QuickBooks, a widely used accounting software developed by Intuit, is a popular choice among property managers and investors for its versatility and user-friendly interface. Although not specifically designed for real estate, QuickBooks can be customized to serve the unique needs of this industry. In this article, we'll explore the key features of QuickBooks for real estate and compare it with another popular accounting software, Xero.
Key Features of QuickBooks for Real Estate
Customizable Chart of Accounts: QuickBooks allows users to create a tailored chart of accounts to categorize income, expenses, assets, and liabilities specific to their real estate business. This helps in accurately tracking financial activities and generating insightful reports.
Property Management: QuickBooks enables property managers to set up each property as a separate "customer" or "job" to track income and expenses for each property individually. This allows for better financial management and reporting on a per-property basis.
Tenant Management: Users can track tenant information, lease terms, security deposits, and rent payments within QuickBooks. By setting up recurring invoices for monthly rent and using the Receive Payments feature to record rent payments from tenants, you can easily manage tenant-related finances.
Expense Tracking: QuickBooks simplifies expense tracking by allowing users to record expenses by property, including maintenance costs, property taxes, insurance, and mortgage payments. This aids in more effective budgeting and expense management.
Reporting: The software offers a variety of customizable reports, such as profit and loss statements, balance sheets, cash flow statements, and rent roll reports, which can be tailored to the real estate industry.
Payroll: For businesses with employees, QuickBooks offers payroll processing features, including calculating employee wages, taxes, and other deductions, as well as generating paychecks and tax forms.
Integration: QuickBooks can be integrated with other real estate software and tools, such as property management software or customer relationship management (CRM) systems, to streamline your business processes.
Cloud-based Versions: QuickBooks Online is a cloud-based version of the software, which allows users to access their financial data from any device with an internet connection—a useful feature for real estate professionals who are often on the move.
QuickBooks vs. Xero for Real Estate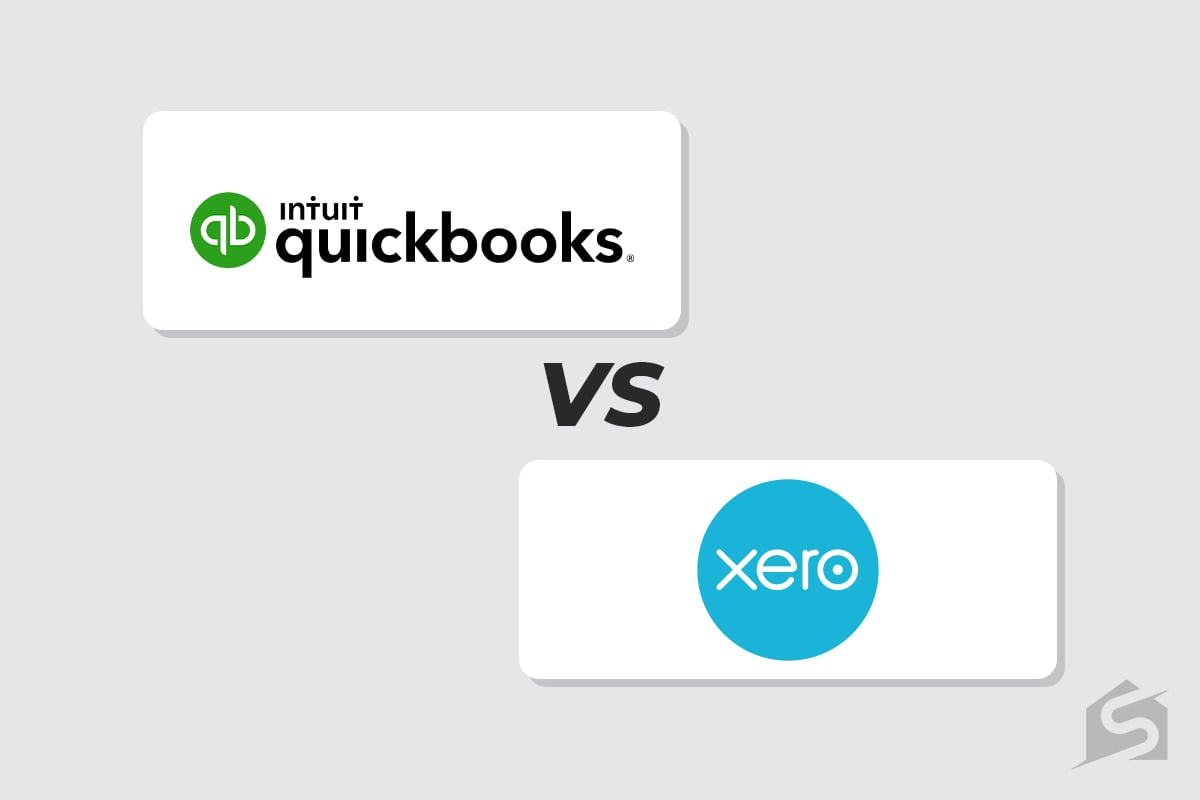 Xero is another popular accounting software that competes with QuickBooks. Like QuickBooks, Xero can also be customized for the real estate industry, but there are some differences between the two.
Pricing: Xero offers a range of pricing plans, typically at a lower cost than QuickBooks. However, QuickBooks often provides more features and functionalities, which can justify the higher price for some users.
User Interface: Both QuickBooks and Xero have user-friendly interfaces, but some users find Xero's design to be more modern and visually appealing.
Integration: While both platforms offer numerous integrations with other software, QuickBooks generally has a larger ecosystem of third-party add-ons and integrations compared to Xero. This can be advantageous for users seeking to extend the functionality of their accounting software.
Reporting: QuickBooks tends to have more advanced reporting capabilities, including more customization options and industry-specific reports, compared to Xero.
Conclusion
QuickBooks is a versatile accounting software that can be customized to meet the needs of real estate professionals, property managers, and investors. With its robust features and extensive integration options, it can be an excellent choice for managing the financial aspects of your real estate business.
However, Xero is also a strong competitor and may be more suitable for some users, particularly those looking for a more affordable option with a modern interface. Ultimately, the decision between QuickBooks and Xero will depend on your specific requirements, budget, and personal preferences.
Before making a decision, it's essential to carefully evaluate the features, pricing, and capabilities of both accounting software options. You may also want to consider trying out free trials or demos to get a hands-on feel for each platform. Additionally, consulting with other real estate professionals or accounting experts who have experience with both QuickBooks and Xero can provide valuable insights to help you make an informed choice.
In summary, QuickBooks and Xero are both powerful accounting tools that can effectively serve the real estate industry. By taking the time to assess your needs and understand the unique features of each software, you can choose the best option to support your real estate business and achieve financial success.