You may not consider the value of a real estate coach, but hiring such a person can be critical to your success. Everyone could use a coach for their real estate work needs.
Real estate coaching is about helping people understand what strategies they should follow when running their businesses. A coach will have years of experience and understand what is necessary for success.
Coaching is also useful for virtual assistants. Our VAs at ShoreAgents have years of experience in managing unique practices people wish to follow. Our assistants receive regular coaching to help them understand the needs one might have when serving different projects.
What Does the Coaching Process Entail?
A real estate coaching project can help anyone understand the ins and outs that come with a project. Coaching allows people to develop various skills that are critical to their success. People who can grow their skills and boost their efforts in real estate sales and property management work can make a difference, especially when you find something of value for your work.
Coaching entails helping people in many forms that anyone can enjoy:
A coach helps virtual assistants understand how many forms of technology and work processes can run.
A coach educates people on how to manage various planning efforts. These include establishing sensible strategies that fit a business' needs.
Accountability is a critical part of the coaching process. A coach can review how well people are completing their projects, helping identify what someone is doing and if things are working right.
Virtual assistants can learn about making new connections with others. A coach can teach VAs on how to network with other parties to produce good relationships while also establishing better partnerships with others.
A coach's experience and understanding of the market can make a world of difference. VAs can discover new insights and find solutions for what fits.
The work a coach provides can be personalized and arranged to fit whatever work demands one wishes to follow. You can use these points when moving forward with whatever projects you want to plan.
How Coaching Works For Real Estate Sales
Real estate coaching can make a difference in the sales process. Coaching can help people understand many aspects of how certain efforts work. These include points on:
How people sell things
Why people might want to sell their properties
What tasks an agent must perform, and when the agent should complete those efforts
How an agent can provide unique forms of support
Real estate sales are always interesting when you know what fits. You never need to worry about how your real estate plans work if you know what you can do, but you need to see how interesting things might work. Coaching is essential to helping you know what is right when you with to plan something of value.
How Coaching Works For Property Management
You can also use coaching efforts for when you're trying to manage unique property management projects. Coaching can cover many unique aspects of property management, including these common aspects:
Understanding what to put into an investment
How to highlight an investment property and what makes it interesting
Preparing a property management flow system
Identifying distinct terms people need to know the most
These points and others can be critical when planning a unique project of interest. You'll be surprised over how well real estate coaching can work if you're going to move forward with whatever tasks you wish to complete.
Do You Need a Coach in Real Estate?
Everyone needs a coach in real estate, whether it is someone who runs a business or a virtual assistant. Just like how athletes need coaches, real estate professionals and virtual assistants also need coaches themselves. All the top performers have coaches who help them understand what they need to do to succeed in their fields of work. These coaches help people learn the ins and outs of their industries and what can make things work.
Mr. Stephen Atcheler of ShoreAgents is one example of a real estate coach. He is an offshore coach who teaches offshore staff members on how to implement suitable business strategies. His work concentrates on helping people understand what is appropriate for their work efforts and how they should handle their processes.
Atcheler recommends that offshore staff members must focus on generating leads above all else. The leads that people generate can make a difference in helping a business earn money and become more profitable. But that is one of the many things Atcheler recommends to people looking to understand how the industry works. You'll find many other things from a talented real estate coaching expert.
The specifics you will learn and what you should follow the most will vary over what your plans are and how you want to support your business. But you'll find that no matter what you choose, you'll find great solutions for work that is ideal and can fit your plans.
Experience
Is Critical To
Your
Success
It is easier for your business to grow and become more viable if you have enough experience. The experience that a coach provides will help you understand what works if you wish to succeed. We will provide some solutions for your business that cater to the unique needs you hold and how you're going to make a project run.
Our team at ShoreAgents can help you with coaching plans that guide you or your VAs towards understanding what works for your business. ShoreAgents has years of experience in handling many work routines, including ones you might have an interest in completing yourself. We will see there aren't any problems with whatever you wish to establish.
How Do You Implement Systems In Your Real Estate Business?
It is possible for you to get a system running in your real estate business when you know what you should plan. A coach can help you identify the parts of your business that you can plan and how everything should work well. You can review your data in your business plan and figure a solution for work that fits the needs you hold.
The goal is to produce a system that is easy to duplicate. A duplicable system should be simple and ready to run in any condition. The system and process should be in place where you can establish an automated approach to your work. The automation you produce in your work will make a world of difference if you are successful.
How Do You Create Automation In Your Process?
You can start to automate things when you have a system in place. Automation is critical for when you want to establish a suitable routine that keeps your business afloat. Automation also helps you minimize the people power necessary for work. You'll produce a profitable business that runs without too many people getting in the way when you have an automated setup.
A real estate coaching plan can help you see what capabilities you hold and how you can use them alongside your resources. The automation effort can go forward to where you'll know how to create a unique project that is more attractive for your business.
The rules for automation will vary surrounding your work at hand and what you demand the most out of your projects. Automation can entail many points, including these:
Defined rules for what you wish to complete in your work effort
The resources necessary for automated routines
How the automated efforts work alongside your budget
When you should trigger an automated practice, including any rules or responses you might wait for when finding out what works
All automated plans vary and can include unique rules that can make a positive impact on your business. Creating an automated setup can be a game-changer, but only if you know where you're going to go with your work and how it would fit your business.
How to
Generate
Leads Online
You can generate leads online when you have a real estate coaching plan that fits your needs. Here are a few of the things your real estate coach can support you or a virtual agent with:
Google ad strategies include many processes for how you're going to produce unique listings on the search engine. You could use paid ads, or you could adjust your website to make it more visible in geographic areas.
Retargeting is a practice where you target people based on their prior actions. The work could include keeping tabs on the leads you produce and seeing how people behave when visiting your website.
Social media retargeting can entail working on any social media platform of interest to you. Retargeting is about highlight your work in the right places while being more viable to others.
SEO work involves search engine optimization to make a website more visible on organic search engines. SEO plans should be established with a unique plan for work.
A/B testing involves using two separate versions of a website, a social media post, or anything else. A/B testing helps you see which options are more profitable or viable for work purposes.
You've got many solutions for generating leads, but the goal should always be to establish awareness. Producing awareness of what you provide is critical to your success. You can use awareness to make people note what you have and why what you are offering is so viable.
Real estate coaching efforts can help you understand what works when you're trying to make people aware of what is open. Coaching can involve helping you see what works best for your website and why you should stick with particular strategies that might benefit your work.
Can My Real Estate VA Generate Leads?
You can hire a real estate VA for your work needs if you prefer. A virtual assistant may assist you with many of the project plans you have and what you wish to complete for work purposes. But you should note what your VA will provide if you're going to establish a smart solution for work that fits your demands.
Your real estate VA can produce leads if that person follows our strategies. We at ShoreAgents provide coaching to our VAs to help them know what they should do when promoting your work. Whether it entails highlighting unique offerings in your business or letting people know your principles, you have to produce appealing leads that are more viable to possible customers.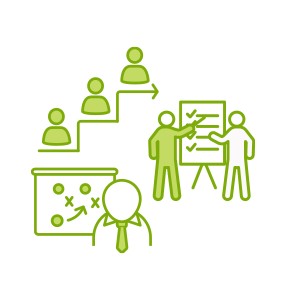 Our work at ShoreAgents will help you establish leads you can trust. Contact us today to learn about our real estate coaching work and how our work can make a difference for your business demands. We can provide help for your real estate business by providing you the VAs necessary for ensuring you have extra control over your work.
Still want to know more about our services?