Get Your Real Estate Facebook Ads Ready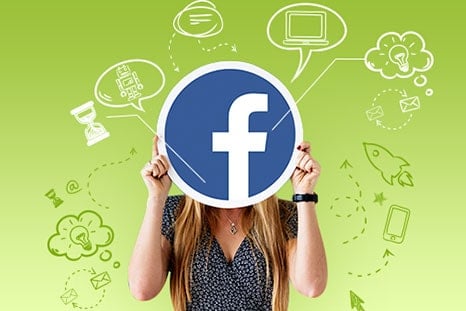 But you might need to look at how you're communicating with those people. You might need to plan many things in your business, including efforts for when you contact people who learn about you through Facebook.
Hiring a virtual assistant to help you in running your Facebook ads is the best idea. You can contact us at ShoreAgents to assist you in planning and monitoring your Facebook ads. We'll design the best ads that fit your business. We can also tailor your ads and review them to see that they can garner views, leads, and anything else you're trying to collect out of your work.
Do Facebook Ads Work For Real Estate?
Facebook ads are perfect for real estate. But it depends on what you want to achieve.
People tend to use major website portals when making inquiries for real estate properties. These include people who want to sell properties or rent them with you for you to manage.
Facebook ads are great for a top-end funnel. You can use Facebook ads to target people who are ready to engage with you and complete a transaction right now. Such promotional efforts will make your business more interesting and visible.
Facebook ads will be easier to manage if you are clear with your audience. You have to explain to the audience what you're going to do for them and that you are trustworthy. The best ads will be easier for people to find, plus they will be more attractive to people who potentially want to purchase a property.
Defining your goals for your real estate Facebook ads will be essential to your success. You can talk with us at ShoreAgents about what you're doing with your ads. We can work alongside whatever platform you use and create ads that fit your work.
Why Are Real Estate Ads on Facebook?
You see ads on Facebook for many things, from fashions to sports to whatever else it out there. It's no surprise that you'd find real estate ads on Facebook.
Such real estate ads are available thanks to a widget that Facebook made to help in creating XML feeds for advertisements. You can use the commerce platform to provide a data feed file that includes details on your inventory. An XML file is best, but a CSV or TSV file may also work.
You can use the setup that Facebook provides to produce a catalog-like layout showcasing the properties you are selling or what you are offering for rent. You can create separate data feeds that profile different property types you hold.
Facebook can help you create ads, but there aren't enough products in most agencies for them to meet the minimum requirements Facebook holds. Facebook requires its companies to offer enough products to promote to create a consistent series of ads.
We at ShoreAgents have virtual assistants who can assist you in planning your real estate Facebook ads. We can work with all the technical points surrounding how you're supposed to produce a real estate ad. We can create ads that work in an XML format or whatever else you wish to utilize. Let us know about the protocols you have when creating ads. We'll find a solution for work that fits.
How Do You Make Real Estate Ads on Facebook?
The best part of real estate Facebook ads is that they can help you target various potential buyers. You can use these ads to target people by location, demographics, and other points.
The process of creating the best real estate ads on Facebook doesn't take long to manage if you know what works. You can create quality ads by using many things that will show up throughout your work:
An idea of what audience you wish to target
A graphic or image of your property
Copy that is easy to review
An explanation of what makes a property unique, especially if it is different from others
A call to action encouraging people to contact you for details
Your real estate ads on Facebook can stand out if you plan them well, and you know what you want to say. You have to produce appealing ads that work wonders if you wish to succeed.
What Works When Creating Ads?
You've got many opportunities for producing ads on Facebook. Take note of some of these ideas for making your ads outstanding:
You can incorporate various photos and videos of your properties. Showcasing the visual features of your site is critical to your success.
You can plan multiple sets of copy if you wish. The copy can entail many points on what your properties feature and how valuable they are to possible renters or buyers.
The content may also be mobile-friendly. Producing things that are easy to read on a smaller screen is critical to your success, what with more people using Facebook on mobile devices than ever before.
Use relevant terms and points surrounding your ads. The content should be relevant to the needs of the consumer, including details on the property's size and its functionality.
You can also list details on what geographic areas you wish to target. You can focus on the locations where your properties are located when highlighting your work.
You can work with all of these factors when producing Facebook ads that showcase your real estate properties. Establishing the right ads can influence how well your business appears, especially if you want things to be visible.
How Can I Boost My Facebook Real Estate Ads? (and Why It's Best Not To)
You can get your real estate Facebook ads ready in moments if you look at how well you're going to make it work. One option you could consider entails boosting your ads. But it's a move that we at ShoreAgents wouldn't recommend.
Boosting is a practice where you can place an ad on more spots on Facebook. You will tell Facebook what ad you wish to highlight the most when promoting your work. The practice costs extra based on how many people are going to see your work.
Boosting sounds like a great practice, but it isn't always going to be as effective as you might wish. There's no guarantee that people are going to respond to an ad that you boost on the platform. You might spend more money making it visible, but that doesn't mean people will respond.
You're not going to send your message to the right people when you boost your work. Facebook sends it to people at random, including those who might not be interested in real estate. Boosting is essentially Facebook's way of grabbing your money.
You should stick with a Business account on Facebook instead. A Business account provides you the opportunity to produce threaded campaigns where you produce many ads that link together to convey a larger message. Your campaign lets you create a better audience and let you convey more details. You could also get more clicks and engagements when you plan your work well.
How Can I Promote My Real Estate Business on Facebook?
You can talk all you want about how you do business. But it's the properties you have for sale or rent that should do most of the talking.
You should promote your business on Facebook by showcasing your properties. Highlight what you have for rent or sale. Anyone who sees that you have properties for sale or rent will know that you're running a real estate business. They will see that you've got things to offer and will come to your website when they feel the time is right.
Audiences aren't going to click on any link for an ordinary real estate company. They want to click on links for companies that are active in what they do and understand what works. Anyone who sees that you offer properties will want to learn more about what you provide. Sometimes these ads may encourage people to list properties with you, provided that the items you market are similar to what you have in your current ads.
Let people on Facebook know you exist. Let them see what properties you have and how you're making them visible. Tell people about why your business is more appealing and why they should support you above everyone else. You can talk with us at ShoreAgents if you need assistance in producing Facebook ads that work well and offer a positive approach to your business needs.
Can I Train a Real Estate VA to Run My Facebook Ads?
You have to produce a process for how you're going to establish your Facebook ads before you can get a real estate virtual assistant ready for your work. A VA can help you by establishing an ad and checking on how well it is working while you are online. You can use the VA's services to help you see how well your Facebook ads are working and that they fit.
You must create the structure for whatever process you plan on utilizing. You can create a professional setup that looks well and is easy to follow. You can let your VA know about the process that works and how you're going to highlight your properties.
We at ShoreAgents can take note of the platform you will utilize and establish a setup for what works. We can review your platform and help you adhere to the layout. Let us know what works, and we'll find a plan that fits your work needs as necessary.
Talk with us at ShoreAgents about how we can help you in running your Facebook ads. We provide a comprehensive service that covers all your advertising needs. We'll help you see how well a project works and what you can expect from your work plan. Our work is all about seeing that you have an idea of what you'll be getting out of your real estate Facebook ads and that they will work as necessary.
Still want to know more about our services?