Even as the real estate marketing world becomes increasingly digital, some things will never change. Part of this entails the production of real estate flyers.
Real estate flyers are still prominent for how they convey plenty of details on what a property features. You could read many real estate flyers online, or you could find them at a real estate agent's office. Sometimes these flyers will be available to pick up at a station near a property available for sale.
The odds are you've seen plenty of real estate flyers when looking at properties for sale. You might have learned many inviting things about real estate properties through the flyers available on the market.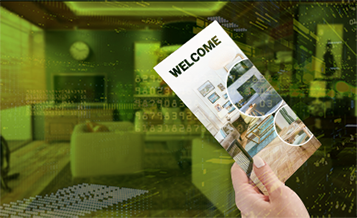 Real estate flyers can provide many details on what a business features. You could use the info on a flyer to make a decision on what properties are of value to you if you were on the market for a property.
Those who do own properties for sale or rent will need to look at how they're going to use their real estate flyers. Planning your papers requires effort and care, as you need to produce content that is more useful and appealing to your prospective buyers or renters.
Our team at ShoreAgents will be there to serve you when you're looking for someone who can handle your flyers. We have virtual assistants that will help you produce the best real estate flyers on the market, including ones that are inviting and provide extra reports on all the things that might be more interesting than you expect.
What Can You Find In Real Estate Flyers?
Anyone can produce a real estate flyer, but you'll require extra help when you design and produce content that is more interesting than what an audience might expect. Your work in arranging a flyer can be appealing if you look at what you're finding while establishing a better approach to work all the way through.
You can produce real estate flyers that feature many appealing points. A flyer may include the following features:
The name of a real estate company
The contact info for the real estate company
Info on the location of a property; you don't have to be direct about the content
Specifics on the property, including its square footage, the number of bedrooms and bathrooms in the space, and any other unique features a place might hold
Pictures of your property, including both of the front and various rooms throughout the space
Information on the agent someone can contact; this may include a picture of that person and specific contact info surrounding that person
Your real estate flyer can include plenty of details, but it will work best when you have enough content that is more inviting to the audience. Plan your work surrounding whatever might be of value to someone.
What Can You Do When Producing Flyers?
Anyone can create inviting real estate flyers if they know what they should incorporate in their content. Here are a few ideas to see when creating a poster or other feature that displays everything you wish to discuss:
You can create a flyer that includes unique content surrounding whatever is valuable, but you should see that whatever you post invites someone to contact you for help. The customer should feel a need to consult you for further information, especially if that person is very adamant about possibly contacting you for support for any reason.
Everything you do with your real estate flyers can make a difference, but you should note what you're finding through your work at hand. Communicating with your customers is essential, but you must also know how you're going to interact with them and show your support.
Show With
Enough Data
and Room
You can show as many things as you wish in your real estate flyers. But keeping the content arranged well and easy to review will be a necessity for your success.
You can show plenty of things on your screen without being too thorough. You can illustrate your property with many images, but you should keep enough room between each to make the images distinguishable from one another. Creating a display that looks interesting and more viable will work when you have enough room all around.
You should also show the most important parts of your property when creating your flyers. These essential parts can vary, but they can include anything from a master bedroom to a high-end garage. Illustrating the most interesting parts will help people learn more about a property, plus people might become more invested in what you're providing.
Allowing for a bit of mystery in your property is fine. But the only things people should be invited to learn more about involve the other features in a building, its location, and the general atmosphere. The flyer should provide enough details to where the reader will want to book a time to visit the space and see it in person. Providing too many details might keep a person from taking the next step in the purchase process.
Your work when producing a real estate flyer should be managed with care. It won't be tough for you to go somewhere with your work when you're trying to find something interesting and useful.
What Are Some Websites Where I Can Build Real Estate Flyers?
The importance of real estate flyers has made it to where you'll find many places online that can assist you in producing top-quality flyers. You can find many websites that will help you produce enticing flyers, including places that offer this support for free.
Canva is one of the most popular places to visit when producing flyers for free. Canva offers many templates you can utilize, plus it offers tips on how you can use Canva for your production needs.
FlyerCo also offers support for real estate flyers. You can use the many templates on the website to establish smart papers that provide all the details people want to read.
Xara also has many templates for your real estate flyers. You can download the free templates on the website to help you program anything of note.
You've got many other choices for when you can get a real estate flyer going. A simple online search will be enough when you're looking to create anything noteworthy.
Are Online or Offline Real Estate Flyers Ideal?
Real estate flyers are traditionally available in print form. You can post these flyers at a property for sale, or you could incorporate a paper in a real estate guide in your area. People are often willing to review physical flyers, what with the real estate transaction being one of the most valuable anyone could utilize.
But you could also consider online real estate flyers. You could post your flyers online through your website or on a real estate database site. Posting your flyers in these places will make your properties more visible in many spots. You can also show that you're committed to highlighting whatever you wish to showcase on your website.
People can also receive flyers by email. An email will include an attachment featuring whatever flyer you're trying to provide. The PDF layout makes it easier for people to send and read files, what with PDF being a file format that is easy to read in more places.
You can incorporate both of these together if you wish. But you should note when planning your real estate flyers that you've got an idea for how your work will run. Your content should reach as great of an audience as possible, as there's a chance you might find many people who might have a vested interest in what you provide.
Can My Real Estate VA Build My Flyers?
You can ask a real estate virtual assistant to help you produce a top-quality flyer. A VA can take whatever info you supply and produce a high-quality flyer that showcases all the details you want to convey surrounding your properties.
We can produce the best flyers for online or offline use. Our team understands the concept of flyer design and in finding the best things that can be added to a flyer to make something easier to read.
Our work is affordable and will fit whatever demands you hold. Let us know what you wish to add to your flyers, and we will devise a plan for work that is inviting and provides a good look all over. You'll appreciate how we can plan a quality flyer without being expensive or otherwise tough to run.
You can request our services at ShoreAgents if you need assistance with your flyers. Our experts will be there to help you produce a top-quality flyer for whatever properties you wish to promote. You can contact us to learn more about the work we provide and how we will serve whatever needs you might have for work.
Still want to know more about our services?