As we've been talking about, Real Estate Utopia is an agency where near-perfect conditions exist for every member from the front-line producers to administrative operations team members and bean counters. This Utopia is possible, but it is essential to a successful agency.
We've talked about how to create perfect conditions for your real estate agents, property managers, and leasing and property managers. And we've talked about how to make your administrative operations staff, bookkeepers, and accountants euphoric. We're getting close to Real Estate Utopia.
What's Next?
Now, it's your turn!. Real Estate Utopia also provides near-perfect conditions for you — the agency owner. Utopia can only exist if you, also, are euphoric!
So, what would make you ecstatic! What's a perfect or near-perfect world for you? I'm betting your goal isn't very different from mine. Imagine a new lead passing through your agency processes efficiently. You don't have to do extra work to make it happen; your team does that all smoothly. Instead of micromanaging or getting involved, you just see the results of that lead in your bottom-line figures. You see a direct profit margin attached to this lead of 25 percent plus plus plus. If that happened, I bet you would be stoked. In fact, you may even have a glazed look on your face, thinking, "how good is that?" You're asking yourself, "what can I do as the leader to help put more at the top?"
The answer is that you keep your team euphoric and let that euphoria extend to you! You continue to clear away all the distractions so that your agents can list and sell more houses. You ensure that the mundane details of dealing with tenant issues and complaints are handled smoothly, so your property managers can spend time with owners rejoicing over how the property's value is maximized. You keep clearing away the distractions so that managers can make deals. You make sure your administrative operations staff has a reasonable workload and that your bookkeepers don't have to chase down receipts all the time. And, you give your accountant clean financial reports.
You also consider your marketing team. In many small agencies, you may be your marketing team! In Real Estate Utopia, I encourage you to have an entire marketing team that creates value. Systemise your team so that each component moves seamlessly from content creation to design, through to implementation testing to going live. Make sure your marketing is measurable and reportable to demonstrate its effect and conversion. When your marketing team is attached to the outcome, they can see the results. You can create euphoria for them by removing the ceiling on their earnings to motivate them to generate more quality leads that your producers can close.
You also make sure that you don't have to deal with distractions that take you off your goal of generating leads for your business and finding, hiring, and retaining great team members. You don't want to have to deal with unnecessary, mundane tasks along the way, either. You also don't want to have more on your plate that you can effectively handle.
What About Real Estate Utopia in Larger Agencies?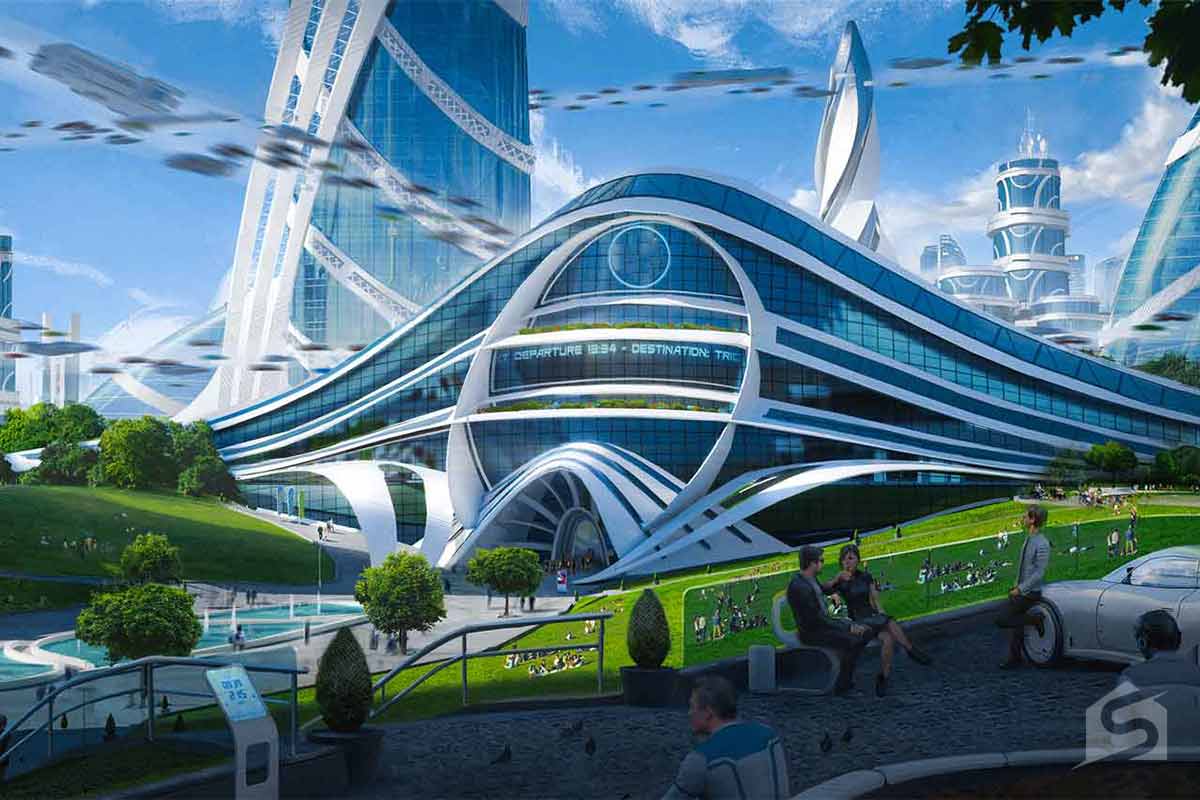 By this point, you've seen that Real Estate Utopia is definitely possible in smaller and middle sized-agencies. What about larger agencies? How do you create Utopia there?
The examples I've included in these articles aren't meant to be all-inclusive. Every agency has different positions. The idea is the same. Find out what is most meaningful to your team — what brings them joy — and remove the distractions so that they can experience this joy.
If you're going to get to the next size agency, you'll need a bigger team to manage your Utopia. You don't want to burn yourself out, overseeing all the aspects of making Utopia happen. You'll no longer have a Utopia unless you look at middle management — someone to oversee each of these departments. You find the right middle managers and keep them ecstatic by creating a place where they love working and can succeed. No matter the position, the formula is the same. Make them ecstatic and create the conditions for success.
The great part is that when you get to the point of having middle managers, you can push everything through them, and they will be attached to your goals and vision.
A Happy Land
By now, you've probably realized that a Real Estate Utopia is possible in your agency. You can achieve this Utopia, and you can sustain it. As your agency grows, you don't need to give up your sanity to stay on top of things. You just hire middle management and create a near-perfect world for them. They'll keep the process moving, and you'll return to that Happy Land.