Real Estate Marketing Plan
Get Enough Support For Your
Real Estate Marketing Plan
What are you doing with your real estate marketing plan? You have to get the word out and let people know what you can do for their real estate needs.
Marketing is a practice that every real estate service provider cannot afford to ignore. Marketing is about showcasing your properties and letting people know you can help when buying or selling houses.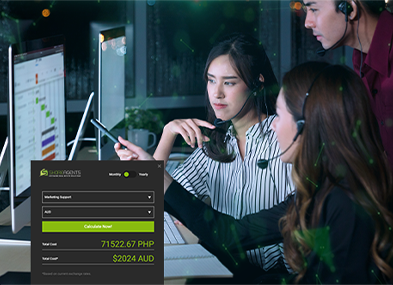 But marketing is also about illustrating your values. You can show people what your business provides and your principles for work.
You need to establish a suitable real estate marketing plan that fits your business. You've got many options to consider when planning your marketing effort. But you must also note how you're going to handle your content and that you have a plan for whatever might work for your business.
You can talk with us at ShoreAgents if you need to make something work. We can help you in finding a real estate marketing plan that fits your needs. You can download a free plan idea that you can use when establishing a suitable setup for work.
The Marketing Funnel Is Key
The real estate marketing plan you prepare should include the necessary features that enhance how well you can promote your work. Part of what you're doing should involve working alongside the marketing funnel.
Your real estate marketing plan should focus on the funnel necessary for bringing in people. The layout entails a few steps:
Your real estate marketing plan should work at the top of the funnel. You must make people aware of your work before you can go any further. Awareness brings in more leads, which in turn produces more possible customers.
Online and Offline Strategies
You have to utilize online and offline strategies for real estate marketing. You can manage various methods in your real estate marketing plan, but the things you'll employ will vary over what fits. You have multiple solutions to use that can help you reach more people, but you should notice what might fit and how well your project runs.
You can use various online strategies to target people. Online efforts can entail anything relating to how you will talk with people and what might fit. You can utilize many online solutions to help you reach people in your real estate marketing plan:
You can also employ a few offline strategies to build your reach. There are many offline solutions that can fit your business, including these choices:
All of these solutions are ideal for your marketing plans. You can use a mix of offline and online solutions, but you should consider how you're going to make these plans work. Having a plan for operation that makes your business easier to support is always a positive to see.
Essentials For Planning Your Marketing
Your real estate marketing plan should include the right stages for work and the proper methods of contact. But you should also use a few additional points when planning your marketing work. You will target a unique audience while conveying a distinct message that makes your work interesting. There are many essentials you can use when planning your marketing work.
Don't Forget a Referral Strategy
Your marketing plan may also include a referral strategy. Your work involves cross-promoting your business to encourage more people to see what is open. While you could have your prior customers refer your business to others, you could also take a proactive approach to referrals. There are multiple ways for how you can get your referral strategy up and running:
Host gatherings with people in your area. You will show that you care about the needs that people hold.
Produce a newsletter on your website. A newsletter can include details on the latest developments in your business.
Post interactive messages on social media. You can ask questions and challenge people to send messages to others.
You can build relationships with industry leaders and other influencers in the real estate field. You could discuss your properties and your plans with those parties.
You could always use these referral strategies to help you make your work more interesting and viable. Establishing positive relationships with your clients will help you succeed.
Download Your Free Marketing Plan Today
It has never been more essential to have a real estate marketing plan than now. The great news is that you can get a plan running right now if you contact us at ShoreAgents for help.
We can assist you with your marketing work here at ShoreAgents. You can download a free marketing plan through us to see what you could do with your project and how a unique plan can help you with your business efforts. We have prepared a marketing plan solution that works well for many businesses.
You will appreciate how well your marketing plan works when you ask us at ShoreAgents on what fits and how your business can grow. We want to help you see what you can do and that you have a plan for managing your business that fits your needs. You will appreciate the comprehensive work that you'll find through a marketing plan.
Still want to know more about our services?