Real estate newsletters are vital to a real estate agent's outreach strategy. Real estate newsletters allow agents to position themselves as experts in real estate trends and in certain neighborhoods. They also are a way to maintain contact with prospects until they are ready to buy or sell. To gain the most benefit from a newsletter, you want articles that engage your readers. Here are ten real estate newsletter ideas to help you stand out from your competition.
1. Make It a Neighborhood Newsletter
Agents who specialize in certain neighborhoods can benefit from producing a neighborhood newsletter regularly. The newsletter will include information about market trends in the neighborhood, key events, local trivia, and homeowner spotlights. It can also feature local businesses, such as favorite restaurants or shops, and favorite neighborhood activities. A neighborhood newsletter also offers an opportunity to include articles from happy customers that you've helped find their dream home in the neighborhood.
2. Use Seasonal Themes
Another way to engage readers is to use seasonal themes. Agents can send newsletters out quarterly during spring, summer, autumn, and winter. The seasonal newsletters could include home maintenance tips relevant to each season, trivia games, and announcements of local events. It could also include recipes using the season's freshest foods and seasonal home decorating ideas.
3. Feature Resources
Homeowners and potential homeowners are always looking for resources that will make their lives easier. You could have an annual resources issue or include several resources in each issue. Resources will differ depending upon whether your audience is buyers, sellers, or investors, so consider which group you'd like to target in each issue.
4. Home Maintenance Newsletters
Home maintenance newsletters help readers maintain their homes and also remind them that you are an expert on all things home-related. One excellent home maintenance content idea is a seasonal maintenance checklist.
5. Market Reports
Market reports are interesting to potential clients who want to know what their home might sell for or how much they'll need to pay to find the home of their dreams. Including market reports in your newsletter also reinforces your reputation as an expert. The market reports might describe the average selling price of a home in a specific city or neighborhood now, as opposed to a few months ago or a year ago. They also might tell readers how long homes typically are on the market and what market trends readers can expect to see over the next few months.
6. Cover Government Programs for Buyers
Providing an update on government programs that assist homebuyers can be helpful and may encourage those who are considering buying a home to take that first step. Government programs that help homeowners renovate their homes can also help existing homeowners and position you as an expert.
7. Create a Relocation Guide
About 45 percent of Americans and 57 percent of Brits said that moving was the most stressful event of their lives. Providing information to help potential clients relocate after buying or selling a home can help alleviate some of that stress. It can also demonstrate to potential clients that you care about their overall wellbeing after the sale.
8. Blog Roundup
You don't always have to create something new to engage potential clients. Sometimes you can provide a service by curating the best blogs on home ownership, real estate, and market trends and linking to these blogs in your newsletter.
9. Featured Properties
Your newsletter is, first and foremost, a marketing tool. Remember to include featured properties in each issue. Even potential clients whose home buying or selling needs are far in the future enjoy looking at properties for sale now.
10. The Top Questions
You also could create a newsletter around the top questions you are asked and their answers. The newsletter pre-empts your needing to answer some of these questions repeatedly. It also provides helpful information to potential clients and positions you as an expert.
Need Help With Your Newsletter?
Newsletters are essential in maintaining relationships with clients and potential clients until they are ready to buy or sell. However, formatting, writing, and emailing or snail mailing a newsletter requires a significant amount of time. It also requires skills different from those required to gain listings, represent home sellers or buyers, and sell houses. Not all great real estate agents are necessarily great newsletter editors. Even if someone has both skills, they can often move their business forward by focusing on listing and selling and delegating other tasks.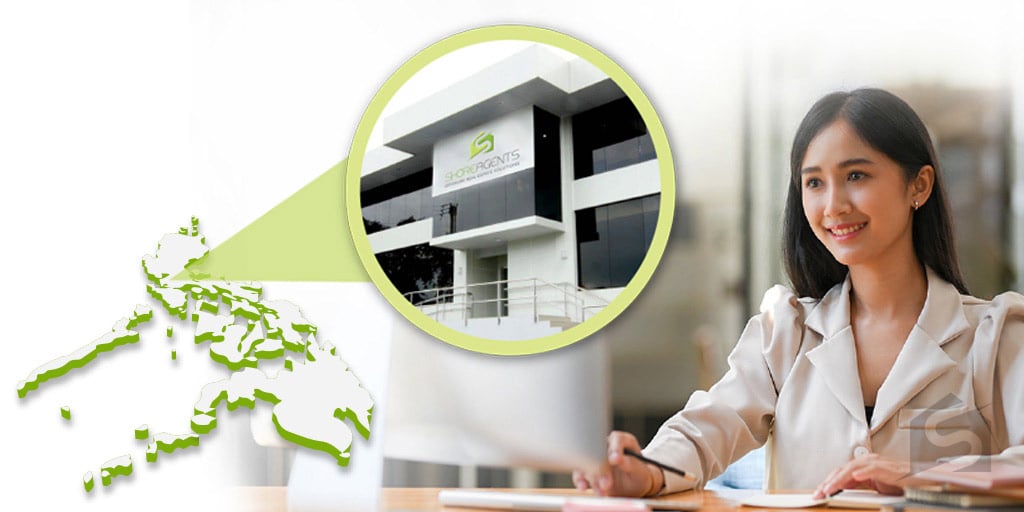 Producing and distributing a regular real estate newsletter is one task you could delegate to a real estate virtual assistant. The real estate virtual assistant understands real estate and also has expertise at producing outstanding newsletters. Contact ShoreAgents today to find out how you can delegate your newsletter production.