Real Estate Outsourcing Companies
What Can Real Estate Outsourcing Companies Do For You?
What are you trying to do with your real estate company? You've got plenty of things to think about when trying to build up your clientele and make your company visible. But it's never easy to do this yourself. Have you considered outsourcing services to a real estate assistance team? Real estate outsourcing companies are available to help you in managing your real estate firm. Each person you outsource your work will focus on providing the best results. You'll find it easier for you to manage your business and keep things operational. Outsourced property management services take a broad approach to your business. A team will review your business and identify specific opportunities for growth. Outsourced workers are remote, but they will be there for you when you need them. You can contact them right away when you've got concerns or needs surrounding your real estate firm.
We are proud to offer a thorough outsourcing service for your real estate firm. We understand that you can't do everything by yourself. We'll provide you with outsourced experts you can trust.
Our director Stephen Atcheler believes that offshoring is one of the most powerful solutions
Our real estate outsourcing company is run by a director with over fifteen years of experience in the real estate field. Our director Stephen Atcheler believes that offshoring is one of the most powerful solutions you could consider for your real estate business. It is through outsourcing that your company can become more powerful.
A Necessity For Your Business
You'll need to consider outsourcing if you've been struggling to keep your real estate firm up and running. Maybe you've been noticing some problems in your business to where you've reached your tipping point on what is right. You might figure you have an idea, but you have no idea as to where you're going to move with your work. You might have plenty of ideas on how to run your company. You have the staff on hand, you understand your market, and you have several plans for marketing. But all that work can become tiresome, especially when you aren't getting as many conversions or sales as you wish. You'll head in one direction when you reach your tipping point. You're going to either move forward towards success or back to the beginning. All that hard work could be for naught if you don't think carefully about where you are going with your work.
The last thing you want to do is keep on growing even when you're not making money. That's where real estate outsourcing companies can come in handy. Director Stephen Atcheler was in your shoes once. He wasn't fully certain about what he could do when moving forward with his business. He had exercised all of his skills, and it wasn't easy for him to find enough people in his area that could assist him. That's when he realized that outsourcing is vital to his work. Atcheler discovered that he cannot do everything on his own. He knew that being too busy with so many tasks and not enough talented people would make it impossible for him to complete his work. He discovered that outsourcing is the key to success. You'll find that it will also lead to your success. Our services at ShoreAgents will help you with your real estate outsourcing needs. We feel that outsourced property management is vital for your work needs.
What Does Outsourced Property Management Entail?
Unlike other real estate outsourcing providers, we at ShoreAgents are run by people with full experience in the real estate firm. We recognize that every business has unique needs to meet. We'll assist you in everything you need out of your business when making it visible. But to see what makes us so valuable, it helps to note why our service is essential for your use. Outsourced property management is a practice that simplifies your work. To understand this, it helps to see what real estate outsourcing companies can do. The property management outsourcing effort entails a company providing full-time staff that can complete various roles for existing real estate businesses.
Real estate outsourcing companies are available to cover all the needs your business holds, including for:
Property management
Sales administration
Back office assistance
Coordinating transactions in various parts of the world
Invoicing, accounting, and other financial tasks
Social media management, including producing listings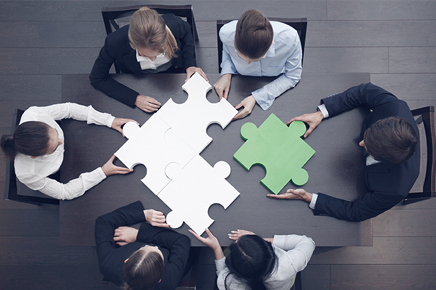 Handling the Right People
Real estate outsourcing companies will only hire the right people who can complete various tasks. Each worker can be a specialist in a field, whether it's accounting or social media management or something else. Our work ensures we find and train people who can work wonders for your real estate firm. We hire the best workers for your needs through the Real Estate Virtual Assistant Facebook page. We also use an AI to set up a chat box that will source potential outsourced workers for us. Our goal is to provide you with the best workers for your tasks. We do more than simply place people in positions. We find the best choices and then train them on what they can do within the real estate industry. Workers are trained on everything from sales and property management to accounting and marketing. Every person is trained to ensure they can handle the work at hand before they come to your business. Some of the things that we do when finding people who can work for you include the following:
We test our candidates on their real estate management skills.
Various logic and speed tests will see how flexible people are in their thoughts and actions.
Personality profile tests help to understand what inspires our workers.
All people produce videos to show what they can do and to express their personalities.
The prospective workers will also write emails expressing their efforts and skills.
Everyone receives training to ensure they are ready to help you from day one.
Outsourcing sounds like a dirty word, but it won't be when you see how well we can assist you. We'll find plans for work that will suit your needs.
Proper Support From Hard-Working People
One problem with today's outsourcing industry is that companies aren't as well-organized as you might wish. These include entities that feature a bunch of people scattered around the world. But we use a centralized approach that entails a full staff of people ready to serve you as necessary. We are different from other real estate outsourcing companies in that we provide full support for all our workers. Among the things we provide include:
Full desk space
Full storage area for handling documents and other content
100Mbps online connections for interactions and communication
Amenities and benefits for all workers
We don't treat the workers you'll outsource to like regular people who don't matter much. We only provide our workers with the support they deserve. We also manage the HR and payroll of all the people who work for us. The work environment is similar to what you might find in any traditional environment.
Outsourced property management support is more effective and affordable than other means of building your business. You could hire more local staff members if you wish. But the cost of hiring people can be high when you consider salaries, overhead charges, and the need to search for new workers. Multi-tasking won't help you either. You might try to do multiple things at once, but you might do them wrong or poorly. You might even forget about some of the other duties you need to complete for your real estate firm. Property management outsourcing simplifies the work and helps you save time and money. You'll have access to talented professionals who can handle your work for you. Real estate outsourcing companies always focus on finding solutions that fit within your means.
You'll find that hiring property management back office services doesn't have to be as expensive as you assume. Our services at ShoreAgents are affordable for whatever needs you hold. You can visit our website to find out what it would cost for monthly or yearly services. Check on the specific service we offer, and then select the currency you're going to spend. We'll let you know what it would cost to use our services, whether you're paying in American, Australian, or New Zealand dollars. You may find that the cost to outsource your property management services will be less than what you're spending on your current services as they appear. You can get a quote based on the salary that you're paying. We will let you know what the specific charges are and why we'll be charging them. We want to be direct with you when helping you figure out what you'll spend. Other outsourcing firms tend to hide various fees in their rates. These include extra charges for data usage, printing, and other random fees. We want to let you know what to expect before you start working with us.
We'll Solve Your Needs
The best real estate outsourcing companies are capable of addressing all the unique concerns you have surrounding your business. You can talk with us and explain to us about the many issues you hold. These include points on:
Bottlenecks within your business
Whatever tasks you're struggling to complete
Any complaints your clients have
Issues that are keeping you from converting leads
Worries that your employees have; these include concerns about how they aren't able to complete tasks by themselves
You've got plenty of things on your plate at your company. We'll help you alleviate those worries and provide you with solutions that work and fit your life.
Contact Us Today
Do you need extra help in managing your real estate business? Maybe you have some ideas on what you wish to do, but you're not sure how to care for those points. You'll need all the help you can get to make your business stand out. That's why it is more important than ever before to reach us at ShoreAgents to see how we can help. You can reach us at ShoreAgents to learn more about what we have to offer. We recognize that there are many choices out there as you're looking for an outsourced property management team. We at ShoreAgents will assist you in managing your business and running it well. You'll free up more than enough time to care for the specific needs you hold.
Still want to know more about our services?