In the Real Estate business or any business really, I have discovered that systems are key. I get they are not the most exciting part of running a business; however, they are super important if you want to get bigger than the typical corner Real Estate Office. There are many benefits to having good systems, and we will cover off on them here; not only that, we will look at modern ways to create them.


Hire low-cost staff when you have a great process
One of the major advantages of implementing efficient systems in your real estate business is that it eliminates the need to hire highly skilled individuals, as there is a straightforward process in place. With the assistance of a Real Estate Virtual Assistant, you now have the option to engage more cost-effective staff since you've established an easy-to-follow procedure that anyone can execute if adhered to. This labor cost reduction will bolster your profit margin considerably, bringing a satisfying smile to your face.
Create consistency through your Real Estate Systems
Secondly, the next benefit is equal in what it can do for your business; it is consistency. Tasks are completed the same way every time. When a new listing is signed up, everything is handled in a smooth, consistent manner. This is good for you, not only for you but also for your client. Suppose you have a process around, what happens when a property is listed, and a part of that may be a little thank you package that is delivered to the client. They tell their friend about the little surprise, and their friend lists with you six months later, but no package? What would they be thinking? It would confuse them like going to McDonald's and getting Mc sauce on your McChicken.
This book will change your Real Estate Business
One of the most important books that I read that made all of this so clear is "The E-Myth: Why Most Small Businesses Don't Work and What to Do About It." It is absolutely brilliant for any business owner, and a must-read if you have not already. It will take you through the business and dissect it into pieces that you can now go ahead and process in each area.
Modern ways to knock up systems for your Real Estate Business
These days, technology is everything; however, there are so many tools out there that you may or not know about. I thought I might share with you how I go about knocking up a system from start to finish and what tools can do what.
Step 1
Before getting started with something, the first thing is to identify the need of the system and grade it. How often does it happen? If it occurs weekly, then "YES" of course, it needs a system; however, though, if it happens once a year, it is not worth the effort. Once the need is established, then I like to grade the task based on its difficulty: entry, mid, or high level. This will help when it comes to assigning the right team member to the task.
Step 2
This step is very important as it will help you visualise the task from end to end and look for opportunities to see where it may go wrong or how you can improve things. The best tool I use to do this is called Lucid Chart. It is the simplest to use workflow tool out there where you can drag and drop things around as quickly as you need. Below is an example of a lease renewal process.
Step 3
Once you have it all mapped out, you need to look at what is required to deliver the process and how it will be managed. There are many team collaboration tools in the marketplace, and they all keep getting better and better. Choosing which one for you will depend on your needs. Here are a few that you should check out.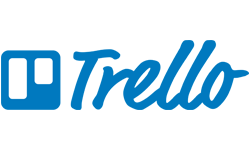 I am exploring a new one, which I think will take over all of these, is ClickUp. Currently playing around with building a complete solution we can offer our clients as we know that most of them do not have the time to get it all sorted.
Step 4
This step is where you need to build out each of your project management platform components. Break it down into little pieces and build accurate checklists along the way. Once you have followed this, you need to end it; it is time to test.
Step 5
Grab the staff member who will be responsible for this. Show them the workflow and take them through the task end to end to see if it can be completed. Open it up to suggestions for improvements and to see if there may be anything you missed. If it needs some adjustments, make the adjustments and test again until it is working.
Step 6
This is the worst part, and I detest doing it, so if you have someone else in your business that can do it, great. It is time to now document the procedure from end to end. I have attached here:
For you to get an idea here of what is needed, and if you plan to get someone else to do it, this will make a good reference. If you cannot do it and do not have anyone in your business who can, here is a link to a guy on Fiverr who can do it for you. "The Process Guy"
Once you have completed all of these steps, you will have your first bulletproof system. The bit that does get more exciting is watching this task go through with no involvement from you. When I saw this the first time, I thought, "Thank God, I will never have to do that task ever again or train anyone to do it." When you have systems in place, it will really help in many areas of your business and give you the ability to have your team all working remotely on the go.
I hope you got a bit of value out of this article. Feel free to leave a comment or reach out if you would like to talk more. Thanks for your time.