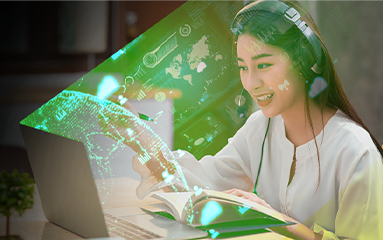 What Does Real Estate Technology Have to Offer?
The technological world has never been as exciting as it is now. This point is undoubtedly true for the real estate world, especially as more people are going online to find real estate properties and other sale points.
You'll find an assortment of outstanding real estate technology trends that are changing the industry. But what makes these trends so intriguing is that they could bring about a significant sea change in the industry. These include trends that might create a dramatic disruption in the industry, similar to what Uber was like to the taxi industry.
You've got many real estate tech trends to consider when you're building your business. Whether it entails reviewing trends or making transactions simple or secure, you can find real estate tech functions that fit your needs.
But you have to note what fits in your business if you wish to make the most of your real estate tech. You can ask us at ShoreAgents to help you implement whatever tech functions you wish to utilize in your business.
Real Estate Technology Trends
You can expect
artificial intelligence
to make an increasing push in the real estate field. AI reviews how a market functions and identifies the best opportunities for investing and purchasing. AI uses algorithms to review who would be more likely to buy a home. AI can help real estate agents recommend properties to people. The algorithms will match a customer's data or interactions with properties that might be to one's liking. AI can also review trends in property management, including reviewing property price projections and when maintenance is necessary. A property manager will fully understand how one's investment is functioning while reviewing what changes might work.
The best part of
artificial intelligence
entails how it can evolve based on what data it finds. Machine learning is possible in AI, as a computer can learn from incoming data and find new answers and solutions for managing clients.
Blockchain transactions may become essential in the real estate field. This aspect of real estate technology is often associated with cryptocurrencies, but it can also work in real estate.
Real estate transactions
may be measured on a blockchain, with tokens associated with physical money linking to each trade. The token transfers use smart contracts that link property ownership to the blockchain. The cryptography within the chain protects the data and prevents it from being edited. Blockchain technology makes the real estate sales process more secure, as it reduces the risk of fraud. The records are also easier to monitor. The decentralized digital records on the blockchain are transparent, plus the smart contracts make it easier for people to close their deals.
Big Data is a database-focused tech trend that takes available data and identifies trends and other insights. You can review more data in less time with Big Data. You can also track trends and see what you should market the most. Big Data lets
real estate companies
understand how customers think and what they desire.
People are not as willing to travel to visit properties for sale. They might not have the time to travel somewhere, or they might be worried about some health risks. That's where virtual reality comes into play. Virtual reality entails showcasing properties for sale through three-dimensional environments. Customers can take a virtual tour of a property and see what it looks like, including the spacing in all the rooms and how places look from different perspectives. Virtual reality lets people learn more about the properties they are interested in the most. It also reduces the need to schedule open house events or private showings. A
real estate agent
can personalize someone's tour to take place at one's convenience. Agents can also show more properties in a day when they use virtual reality. It takes a while to get people from one house to the next. Virtual reality connects all those properties in one place, plus the customer can see them all through a mobile app or desktop browser.
Augmented reality is a similar aspect of real estate to note. Augmented reality will display unfinished properties and show what they will look like after a construction or renovation project is finished. You can also use AR to display how rooms can be configured or customized. AR is mainly for properties under construction or places that need to be refurbished. Agents, builders, and other real estate workers can use AR to show their ideas for what they feel fits a property. The point is about creativity and in coming up with ideas for a home or business site.
Customer service is critical to any real estate business. But not every company can afford to stay open to customers twenty-four hours a day. That's where a chatbot comes in handy. A
chatbot
is a virtual assistant that will answer questions people pose online. The chatbot uses programming that identifies critical words and provides answers based on those terms. The chatbot may also provide recommendations depending on what the client suggests. Proper tuning and programming is necessary, but a chatbot can make a positive impact on how you can interact with your customers. The chatbot's twenty-hour schedule also ensures you'll have time to communicate with others.
Another form of tech to use is the Internet of Things. The IoT is for
property management
purposes, as it monitors specific functions in properties. These include things like plumbing services, HVAC setups, and other points. An IoT-powered property will be easier to monitor, plus you can manage all the utilities to see what needs maintaining or to review their current expenses. Some IoT-powered functions can include smart applications, including automated lighting or HVAC setups. IoT-enabled buildings provide higher market values, thus making them more profitable. The IoT could make a significant impact on the real estate industry, although this depends on how well people can adopt this technology.
Will Tech Support Real Estate Businesses or Destroy Them?
Real estate technology has been growing in prominence over the years to where there's a concern over whether real estate agents can survive. Some companies are trying to get rid of their agents, as they want to get the buyer and seller to come together without a go-between.
You'll find many companies that help people buy and sell homes themselves. ReDIY is one of the more popular websites in Australia that helps people sell or lease properties without an agent. Zillow is another prominent business in the United States that helps people buy, sell, and rent properties.
Technology is helping businesses to simplify how they provide properties and how they help people manage their assets. But it may also make some positions obsolete, especially for agents.
What Disruptors Are Out There?
You'll find many companies that are actively disrupting the real estate industry. They are using technology to change how people buy and sell or manage properties. These disruptors could be to the real estate industry what Uber was to the taxi industry.
You already read about ReDIY and Zillow, two services that are actively disrupting today's market. But many other contenders allow people to search for homes. Online home search and listing services help people find properties on their terms. They are not as reliant on an agent, but rather on their judgments. These websites give people the power they desire when finding new homes.
Other disruptors will focus on specific aspects of the real estate field. Some disruptors are willing to acquire homes from people without much of a review. Offerpad is one example, as it can provide an offer to purchase a home within 24 hours. You could also partner with the Offerpad website to list your property on the market, especially if you feel you could earn more money on your home.
But some forms of technology are allowing agents to keep working. UpNest provides a service that analyzes real estate agents who are interested in supporting real estate transactions. You can enter your data, and you'll then find agents who might want to serve you. You'll receive commission and refund quotes from a few of these agents in a few business days.
How Much Tech Do You Need In Real Estate?
You can utilize technology if you have a real estate business, but you have to note what is suitable for your business.
You have to use a few steps when figuring out what real estate technology you wish to incorporate:
1. Assess what you need right now.
What functions do you need assistance in managing? You might require help communicating with people, or you might need a program that can help you compare investment opportunities.
2. How much value is the tech you wish to include going to add to your business?
Not all technology is necessary for a business to utilize. You might not have enough of a database for Big Data use, for instance. Check on what you could do with the available tech, and see if it is reasonable to add something to your business.
3. Is the money worthwhile?
Not all businesses will have the money necessary for using technology. Check on how much you'd spend on your tech items of interest. You should only spend money on whatever you know you can afford, plus whatever you are comfortable supporting.
You'll have control over everything you want to get out of your real estate tech, but it's up to you to see what fits your business. Every tech feature you wish to incorporate should be simple and functional. It must be relevant to your work, while being something you utilize on occasion. Having the power to handle all these things on occasion is a must for your success.
Ask Us For Help With Your Real Estate Technology
Do you need assistance in getting real estate technology to work for your business? You can ask us at ShoreAgents to assist you. Our offshore real estate virtual assistants can help you implement various real estate tech platforms that fit your work demands.
Our team will analyze your business and figure out the best real estate tech solutions you need. Whether it entails virtual tours or a chatbot or an online platform, we'll help you find plans you can trust. Our service is affordable and will fit your budget, plus you can check on our rates for services before you start working with us on your project.
Contact us at ShoreAgents to see what we can provide for your needs. We'll assist you in planning a real estate tech setup that fits your business. Your real estate technology plan will be easier to follow when you have the right help on hand.
Still want to know more about our services?