Real Estate Virtual Assistant
What is a real estate virtual assistant?
A Real Estate Virtual Assistant is an employee who works for your company from an offshore location. They are 100% dedicated to your business and can take on a variety of tasks. Usually, a
real estate VA
doesn't specialise in one specific area. They will be a generalist, supporting one member of your local team. The VA is responsible for appointment setting and confirmations, calendar management, data entry, and any other task that is thrown at them. Their job is to handle and free up the time of the person they are assisting. Although they are remote, they work the same hours that you do. They are there to assist you. Globally, more and more businesses are using Real Estate VAs. In a competitive world, hiring offshore staff makes sense. Not only are local staff expensive, but often they don't like being bogged down in administrative tasks. Your dedicated Real Estate Virtual Assistant will take care of those time-consuming admin tasks for your real estate business.
You got into real estate because you love the business. You're driven by a passion to get the best deal for your clients. You're a people person and so is everyone on your team. So why are you spending so much time in front of the computer, following up emails, sending invoices, doing paperwork, and making phone calls? Imagine if each of your property managers and salespeople had their own personal assistant. Someone to update their calendars, send reminders, draft emails, follow up leads, update your databases, edit photos, and create and place ads. Imagine how much time they would have to get on with the business of selling homes and delighting clients. And imagine if you could do that at a fraction of the cost of hiring someone local to support the whole team. Why are you spending money on boring repetitive tasks that can be handled offshore? Stop wasting time and start focusing on what you do best – selling and managing properties.
We provide offshore staffing solutions for the Real Estate Industry
By now, you're convinced. You're drawing up a list of all the tasks in your own office that you can outsource. The next question to answer is how much time you'll need to invest to manage your new VA. This is something you need to seriously consider. Like any employee, you need to set clear guidelines about what tasks your VA will do and what the expectations are. Create a schedule that makes sense for both of you, and make it clear that sometimes urgent things will come up. Do you work consistent hours? How about weekends? Which things should happen on which days? Are some tasks daily, weekly, monthly, quarterly?
Never fear. ShoreAgents can guide you through this process. We'll consult closely with your business to establish job descriptions, guidelines and best practice. Once you're all set up, we'll take care of the employee management side so you don't have to worry about payroll, attendance and tax. As you set up your routine with your VA, you'll both be learning. Some processes will be tweaked to keep everything running smoothly. But very quickly you'll see tremendous payoffs and you'll wonder how you ever got by without your real estate virtual assistant.
A Real Estate Virtual Assistant can do all of those tasks and more.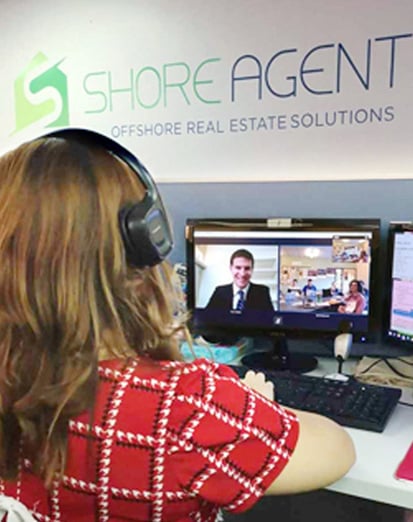 What task can real estate virtual assistant do?
How much can my Real Estate Business save by Outsourcing?
This is a tough question to answer as it depends entirely on the size of your business. Here are some questions to consider.
How much time each week do your salespeople spend on admin?
What would it mean to your business if they used that time to meet with people, build networks, and sell properties?
How many properties does each of your property managers handle?
How many more could they handle if most of the repetitive admin was done by someone else? In our experience, a property manager with a real estate virtual assistant can go from 150 properties to 300. Yep, you read that right.
How much does it cost to keep a staff member on site?
When you hire a real estate VA, you get the whole package. The cost includes their salaries, pensions and health insurance, but it also includes the desk, computer, internet, air conditioning, and all those little overheads that build up as costs to your business.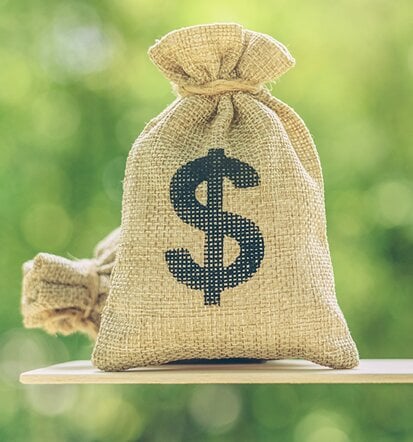 How i saved $200,000 in overhead costs?
We Have A Success Story to Share

Steve Lovegrove
Hi, I'm Steve Lovegrove from the Professionals, business owner. If you're thinking about outsourcing and you want to get a life in your business then you need to call Stephen Atcheler at ShoreAgents. Stephen and his team will really help you save money and save time. We've saved a total of ,000 of overhead costs per year by getting our team set up at ShoreAgents in the Philippines with Stephen. It's been a great move for our company. We now can rely on things to get done efficiently cost effectively and on time.
So have a chat to them. It can change the dynamic of your business and certainly make you way more competitive in this very demanding market of real estate right now. Cheers.
Lower your wage bill
Stream line your system
No quality compromise
Increased productivity
Ready to hire your first Real Estate Virtual Assistant?
Hopefully, by now you're convinced of the value that a real estate VA can provide to your business. So what is the next step? Hiring your first REVA can be a big step. The best thing to do is to work with an agency that hires and sets up offshore employees. At ShoreAgents, we specialise solely in real estate virtual assistants. We know the real estate business inside and out and we have deep knowledge of the needs that are specific to the industry. Get in touch with us for an informal chat about how your first real estate virtual assistant can start helping your business immediately.
Still want to know more about our services?