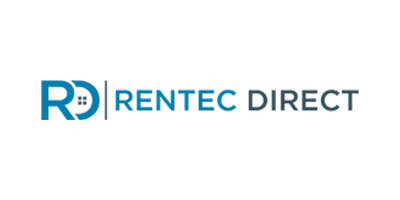 Rentec Direct is a property management software that was founded in 2007 by a landlord and software engineer who had become frustrated with the lack of software solutions for landlords. The company started as a free application available to all landlords worldwide and has since expanded to include Rentec Pro and Rentec PM, which are loaded with features such as online rental payments, tenant screening, and trust accounting to support small to mid-sized property management companies.
The Rentec Direct team is composed of rental experts and software engineers who are passionate about making property management easier for their clients. Their team includes a president and founder, client success representatives, a director of marketing, and several product advisors and hackers. They are committed to fair housing and have received recognition from Better Business Bureau and the National Association of Residential Property Managers.
Rentec Direct offers a range of solutions, including features such as tenant portals, professional websites, online tenant payments, and tenant screening and criminal reports. They also provide integrations with popular software applications, a knowledge base, FAQs, and a blog to help clients make the most out of their software.
If you're looking for a property management software that was built with landlords in mind, then Rentec Direct is worth checking out. Their team is dedicated to supporting your growth and making your job easier with innovative solutions that are affordable and easy to use.
Rentec Direct is a powerful property management software solution that offers a wide range of features to streamline your operation and make it more efficient. Whether you are managing just a few properties or have a large portfolio to oversee, Rentec Direct has all the tools you need to succeed.
One of the key features of Rentec Direct is its accounting capabilities. The software provides comprehensive accounting services for properties, tenants, and owners, including trust account certified software that adheres to the regulations set by your state's real estate board. Additionally, Rentec Direct offers a highly robust reporting system for monitoring and handling the performance of your portfolio.
Another standout feature of Rentec Direct is its operations capabilities. The software provides your owners and tenants with tools to stand out in your area, such as a free professional website to promote your company and listings online, electronic signatures for custom forms, and insurance protection options. In addition, the software includes a work order management system for overseeing maintenance and repairs, along with a vendor ACH payments tool that eliminates the requirement of printing or completing a check to send payments.
Rentec Direct also makes leasing and management easier than ever with features such as the tenant portal, which allows you to receive rent payments and take maintenance requests, and the most accurate tenant screening built right into the platform. You can also automatically syndicate your vacancies to the world's top property listing services.
With Rentec Direct, you can enjoy extended toll-free support and setup assistance with their US-based support, as well as bank-grade security for your data. Additionally, the software comes with an integrated email and text message (SMS) service for easy communication with your tenants, owners, and vendors.
In short, Rentec Direct is an all-in-one property management software solution that includes everything you need to run your business successfully. Its robust accounting and operations features, along with its leasing and management tools, make it a top choice for property managers of all sizes.
If you're in search of a reliable property management software that is both affordable and packed with features, Rentec Direct has two great options to choose from: Rentec Pro and Rentec PM. Rentec Pro is perfect for landlords and investors who self-manage their own properties, starting at just $45 per month. With Rentec Pro, you get complete accounting and reporting, free online rent payments, and unlimited tenants and properties. Additionally, you can take advantage of features such as tenant screening, marketing of vacant properties, and work order management.
For property managers who manage properties for owner clients, Rentec PM is the perfect solution, starting at $55 per month. In addition to all the features offered by Rentec Pro, Rentec PM provides marketing and maintenance managers, the ability to pay owners via ACH, and trust account management and reporting. With Rentec PM, you can manage your clients' and tenants' funds safely and securely with tools designed for trust accounting and trust account management. You can also give your owners a convenient way to stay connected with you through a designated portal to view property performance and details.
Both Rentec Pro and Rentec PM offer a convenient tenant portal mobile app for residents to pay their rent online, submit maintenance requests, and purchase renters insurance. Additionally, both plans come with a variety of other features, such as bank-grade security, file library, and email and text messaging services. Choose the plan that best suits your needs and take advantage of the many features Rentec Direct has to offer.
Can a virtual assistant use Rentec Direct to assist a property management business?