Save Money by Saving Time!
The best way to save money is to reduce the time it takes to get your product delivered from end to end. To do this, you need to be more organised. I have used nearly every task management tool to get my businesses moving faster. Recently, I got to the point where I had so many tools for different things that it got slower.
I had dreamed of one app that does it all. I thought if only Trello got together with Slack, Monday, and maybe a few more tools, and had a baby, finally, I would be able to produce much faster.
I must say when I see ads for a new tool, a part of me says do not click it as you will just add another subscription to the list, and most of the time,  this is the case. I recently got roped into clicking on an app that had the tagline "one app that does it all," and I was not optimistic. However, I have explored it now, and you can read more in our feature article this month about it in more depth, "ClickUp for Real Estate."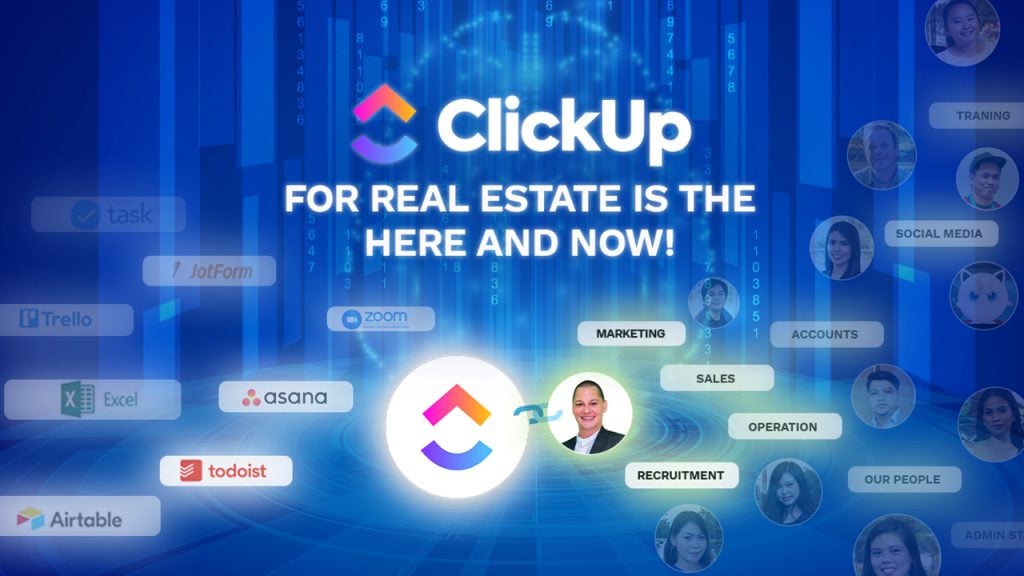 This tool has literally pulled everything we need into one easy place. When we were going through Covid-19, initially, I thought I better pull back on some subscriptions as it got out of control. So, I did, but they all crept back in.
Since moving to this tool, I have now started to close subscriptions I do not need, and I must say I have an extra few hours a day for sure. This is what it is all about, getting more time, saving money, being more efficient, and increasing revenue.
When it comes to our business selling VA's for Real Estate, I see so many businesses doing things inefficiently. You can change this by having a tool that makes it easy to manage all your businesses in one spot. If you would like to know more about this, please just leave a comment here, and I can take you through it in a way that is not overwhelming.
Still want to know more about our services?