Slack has become an increasingly popular platform for team communication and collaboration across various industries. Real estate is no exception. With its ability to create separate channels for different aspects of a business, real estate professionals can use Slack to organize their communication and streamline their workflow.
Improved Communication and Collaboration with Separate Channels in Real Estate Business
One of the most significant advantages of using Slack is the ability to create separate channels. These channels can be used for different teams or departments within a real estate business. For example, real estate professionals can create individual channels for leasing and sales. This allows for quick and easy communication between team members. In addition, having virtual assistants and offshore teams be part of these channels allows everyone to stay up-to-date and on the same page.
How Slack's Trigger Process and Celebration Features Can Streamline Real Estate Workflows
Slack can also be used to trigger processes and celebrate successes in real estate businesses. For instance, when there is a new listing, staff members can react to it with a thumbs up, triggering the process of expecting a listing agreement from a particular agent. Similarly, when there is a price reduction, agents can list it with a hashtag, and staff members can react to it with a thumbs up, letting the agent know that the task has been completed.
Improve Workflow Efficiency and Save Time with Slack's Integration Capabilities for Real Estate Professionals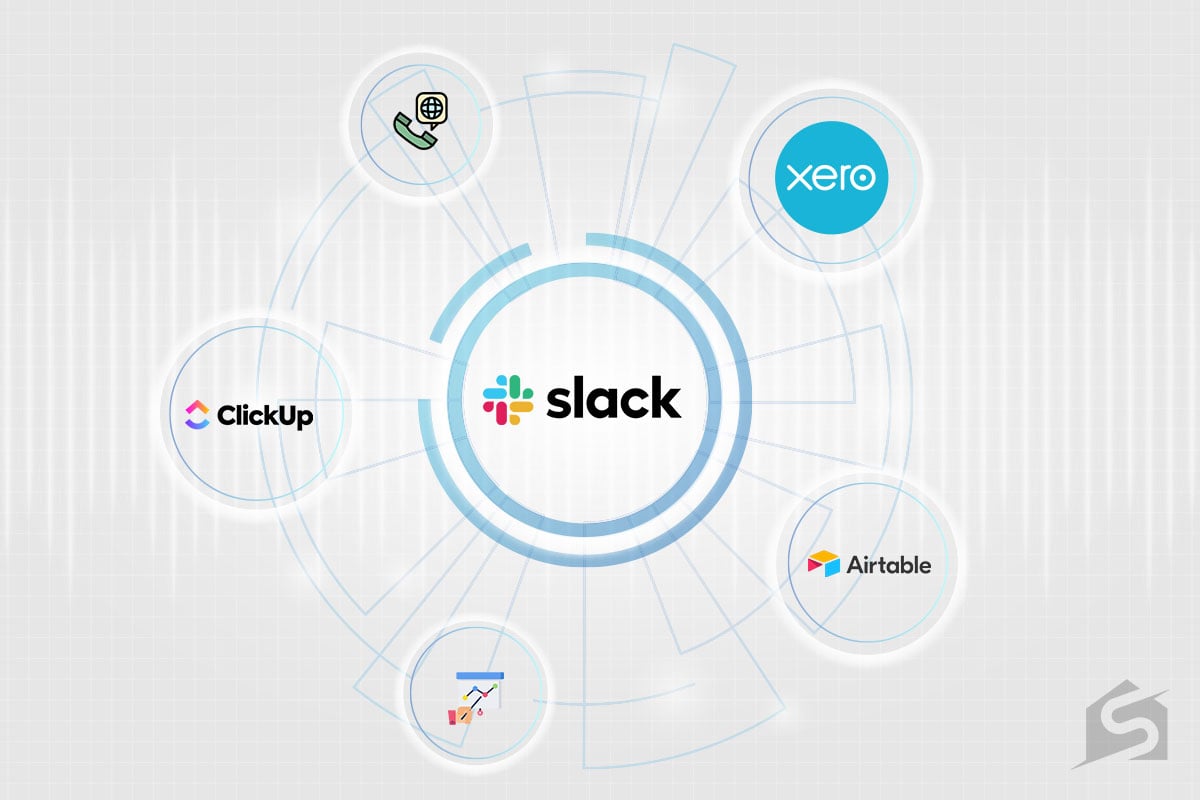 Another benefit of using Slack in real estate is its integration capabilities. Real estate professionals can integrate Slack with other platforms, such as CRM systems, phone systems, and project management tools. This integration allows for a more streamlined workflow, reducing the need for manual updates and saving time. Real estate professionals can have greater visibility and control over their business operations by connecting Slack to Click-Up, Airtable, Xero, and even their phone systems.
Improve Collaboration with Video Conferencing and Screen Sharing in Real Estate
Slack can also replace slow communication methods such as email with more direct communication methods. For example, real estate professionals can set up groups and communicate with team members in real-time, allowing for faster decision-making and problem-solving. With Slack, businesses can reduce the time it takes to respond to clients, and team members can work together more efficiently.
Improve Team Communication and Efficiency in Real Estate with Slack
In conclusion, Slack is an excellent tool for real estate professionals looking to improve their workflow and streamline communication processes. Real estate businesses can work more efficiently and effectively by using separate channels, triggering processes, integrating with other platforms, and utilizing video conferencing and screen sharing. Slack has become an essential tool for real estate professionals, and it's easy to see why. By adopting Slack as their go-to communication platform, real estate professionals can improve team communication, reduce delays in decision-making, and provide better service to their clients.