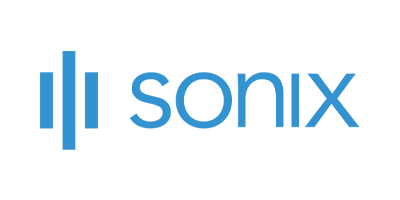 Sonix is an AI-powered online platform that provides automatic transcription and audio and video search services. The company was founded in 2017 by Jamie Sutherland, who had previously worked as a software engineer and product manager at Google.
Sutherland founded Sonix with the aim of creating a tool that would make audio and video content more accessible and useful by automatically transcribing it into text. He recognized that the process of manually transcribing audio and video content was time-consuming, expensive, and often prone to errors. He believed that by leveraging the power of machine learning and natural language processing, it would be possible to automate the transcription process and deliver accurate and reliable results at scale.
To achieve this goal, Sutherland assembled a team of software engineers, machine learning experts, and natural language processing specialists. They developed a cloud-based platform that uses advanced algorithms to analyze audio and video recordings and automatically transcribe them into text. The platform is designed to be fast, accurate, and easy to use, with a user-friendly interface that allows customers to upload their files and receive their transcriptions within minutes.
Since its launch, Sonix has become one of the leading providers of automatic transcription and audio and video search services, with customers ranging from individual content creators to large corporations and government agencies. The company has also expanded its offerings to include translation, captioning, and editing services, and has continued to invest in research and development to improve the accuracy and reliability of its transcription technology.
Here are some of the key features that make Sonix stand out from the crowd:
Automated transcription: Sonix's AI-powered transcription engine ensures highly accurate, automated transcriptions in real-time, saving time and increasing efficiency.
In-browser transcript editor: Sonix's advanced in-browser word processor allows you to edit and polish your transcript with ease, with every word automatically timestamped for easy reference.
Speaker labeling: Sonix makes it easy to label who said what with its speaker dropdown menu, and its automated diarization feature can identify speakers and separate exchanges into different paragraphs.
Existing transcript upload: If you already have a transcript, you can upload it along with the media file to Sonix and have it synchronized automatically.
Export options: Sonix offers flexible exporting of the text in your transcript in a variety of formats, including Microsoft Word, TXT, and PDFs, and popular subtitle formats such as SRT and VTT.
Custom dictionary: Sonix allows you to add specific words and phrases to your own custom dictionary, which it will prioritize when transcribing.
Multitrack uploads: With Sonix's Premium and Enterprise plans, you can upload multiple tracks and have them combined into one transcript with the speakers automatically labeled.
Automated translation, subtitling, and summarization: Sonix also offers advanced AI-powered features for automated translation, subtitling, and summarization.
Security and support: Sonix provides enterprise-grade security for all your data, along with world-class support and advanced tools to manage all your audio and video content.
Integrations: Sonix integrates seamlessly with a range of popular platforms, making it easy to share and publish audio, video, and transcripts with ease.
In conclusion, Sonix's powerful features make it an invaluable tool for anyone needing fast and reliable transcription services, with a range of advanced features that set it apart from the competition. Whether you're a content creator, journalist, researcher, or business professional, Sonix can help you save time and increase efficiency by automating your transcription needs.
Sonix offers three pricing plans for its transcription and translation services: Pay-As-You-Go, Premium Subscription, and Enterprise Subscription.
Pay-As-You-Go: This plan is ideal for project-based work and charges $10 per hour of transcription. This plan provides access to automated transcription in 38+ languages, an in-browser transcript editor, word-by-word timestamps, speaker labeling, and automated diarization. It also offers features such as import of SRT or existing transcripts, notes and commenting, text exports in multiple formats, and subtitle exports in SRT and VTT formats.
Premium Subscription: This plan is designed for more frequent transcription needs and includes advanced collaboration tools. It charges $5 per hour of transcription, plus $22 per user per month. This plan includes all the features of the Pay-As-You-Go plan and adds automated translation in 40+ languages, a side-by-side translation compare tool, and a multi-language subtitle creator.
Enterprise Subscription: This plan is suitable for high volume transcription needs and provides advanced user controls and billing options. The pricing for this plan is not disclosed on the Sonix website and requires contacting their enterprise team. This plan includes all the features of the Premium Subscription plan and adds features such as a secure file storage of up to 100 GB, advanced search and content analysis tools, and admin tools such as API access, automated billing, and detailed file event tracking.
All Sonix plans offer features such as secure file storage, instant shareable clips, shareable transcript links, embeddable media player, customizable media player, and social sharing options. They also provide customer support through email, chat, and phone during business hours, and advanced training for users with dedicated account managers available for the Premium and Enterprise plans.
Can a virtual assistant use Sonix to assist a business?
Sonix's advanced AI-powered transcription platform can be an invaluable tool for
outsourcing
and
virtual assistants
. By leveraging Sonix's automated transcription features, virtual assistants and outsourcing companies can save a significant amount of time and increase their efficiency when dealing with audio and video content.
For example, a virtual assistant may be tasked with transcribing a client's podcast or video content. By using Sonix's automated transcription engine, the virtual assistant can quickly generate a highly accurate transcript and then use Sonix's in-browser transcript editor to polish and refine the text as needed. Sonix's speaker labeling feature can also be used to identify and label the speakers in the audio or video, making it easier for the virtual assistant to understand who said what.
In addition to transcription, Sonix also offers automated translation, subtitling, and summarization, which can further increase the efficiency of virtual assistants and outsourcing companies. By automating these tasks, virtual assistants can spend less time on manual transcription and translation work and more time on higher-level tasks that require human expertise and creativity.
Overall, Sonix's advanced features and flexible pricing plans make it a powerful tool for outsourcing and virtual assistants, helping them to save time, increase efficiency, and provide high-quality transcription and translation services to their clients.